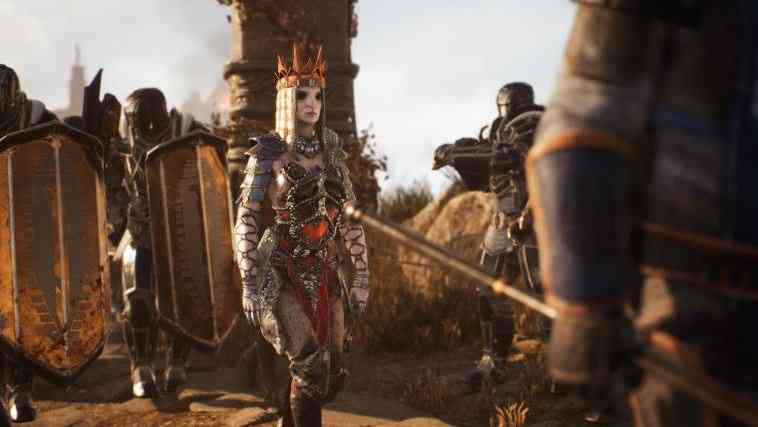 Well, folks, it is finally here. We are doing the last stretch of 2022. The fourth quarter is barely a day old but coming to us hard and fast. This year has not been typical in gaming but this month seems like the saviour.
October seems like it will be going a long way towards restoring normality as it hosts a list of pretty impressive titles that will be dropping. There are lots of options and we sample a few of them. Grab your console and dive into something different and fresh.
Lego Bricktales
In this puzzle adventure, you get to embark on an epic adventure across a world of beautiful LEGO diorama biomes crafted brick by brick as you search for inspiration to help your grandfather reinvigorate his rundown amusement park with your little robot buddy in tow. Your journey will take you to the deepest jungle, sun-drenched deserts, a bustling city corner, a towering medieval castle, and tropical Caribbean islands.
The Last Oricru
This is a story-driven action RPG, that puts you in the middle of an ongoing conflict between two races, on a partly terraformed planet, isolated from outer space by a protective barrier. Your decisions will bring interesting twists into the gameplay, as you can heavily influence the conflict and its outcome. In between the experience you get to experience hundreds of intense fights in a brutal medieval meets sci-fi world, where every decision has its consequences.
Dragon Ball: The Breakers
This is an online asymmetrical action game in which a band of seven ordinary citizens tries to survive the Raider, who hunts and evolves into an unstoppable force. You have to cooperate with others while there is still time, but the Raider or other Survivors' decisions might force you to go at it alone. Escaping is not easy as the raider always watches every move and causes destruction, making your chances of escaping slim.
A Plague Tale: Requiem
This adventure game is the sequel to A Plague Tale: Innocence where you embark on a heartrending journey into a brutal, breathtaking world twisted by supernatural forces. The story follows Amicia and Hugo, who have escaped their devastated home and have travelled far and wide in an attempt to start a new life and control Hugo's curse. But, when Hugo's powers reawaken, death and destruction return in a flood of devouring rats.
Batora: Lost Haven
This is an action RPG adventure where you get to explore a range of alien planets and discover a galaxy in which morals are blurred and the line between right and wrong is thin. The story follows Avril, who never thought she would ever have to step up and be a hero but after a mysterious and devastating event, she finds out she has extraordinary powers and will have to journey across the universe to uncover ancient secrets and reckon with a series of life-changing decisions. All through the game, you need Avril's power for combat, solve intricate puzzles, and take on quests from curious alien inhabitants as you try to restore your Lost Haven.
Gotham Knights
This is an open-world, action RPG set in the most dynamic and interactive Gotham City yet. You get to Patrol Gotham and drop in on criminal activity wherever you find it. In this game, Batman is dead. A new expansive, criminal underworld has swept the streets of Gotham City. It is now up to the Batman Family - Batgirl, Nightwing, Red Hood, and Robin - to protect Gotham, bring hope to its citizens, discipline to its cops, and fear to its criminals. You get to solve mysteries that connect the darkest chapters in the city's history to defeating notorious villains in epic confrontations.
Scorn
This is an atmospheric first-person horror adventure game set in a nightmarish universe of odd forms. The game is designed around the idea of "being thrown into the world". Isolated and lost inside this dream-like world, you will explore different interconnected regions in a non-linear fashion. The unsettling environment is a character itself. Every location contains its theme (story), puzzles and characters that are integral in creating a cohesive world. Throughout the game, you will open up new areas, acquire different skill sets, weapons, and various items and try to comprehend the sights presented to you
Bayonetta 3
This is an action hack and slash game in which players control the eponymous protagonist Bayonetta as she combats various enemies using a combination of melee attacks and gunplay.
Related Topics