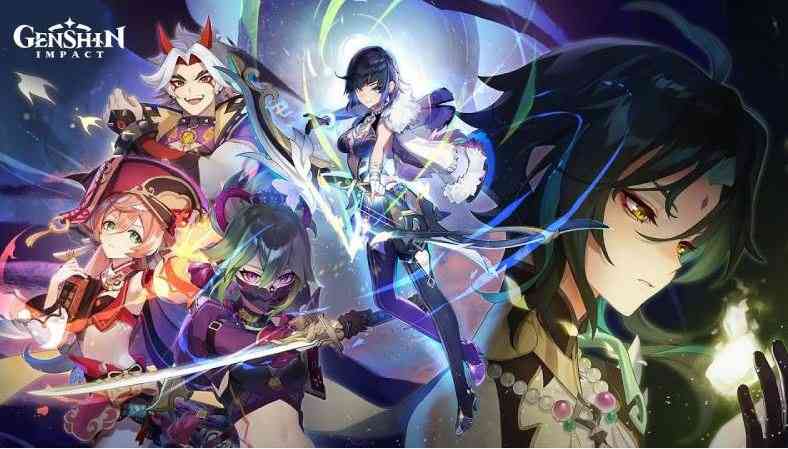 Anime is the Japanese style of animation. Games based on anime may not have the greatest of track records when viewed as a whole, but if you look closely, you will find gems that successfully translate into video game form. So whether you are a fan of anime fighters, visual novels, or any other genre that lends itself to anime adaptations, we've highlighted a couple of anime games for 2022 that for sure will get you immersed.
Scarlet Nexus
This is an action role-playing game played from a third-person perspective. The game is set in both the near future and an alternate reality where humanity has developed technology and formed a society based on the substances found in human brains. These substances also grant humans extrasensory superpowers.
As the player, you assume control of either Yuito Sumeragi or Kasane Randall, members of the Other Suppression Force (OSF) who are tasked to defend and protect humanity from creatures known as the Others.
Others are mindless mutants and you can upgrade your powers by accessing the "brain map", which serves as the game's skill tree.
Demon Slayer: The Hinokami Chronicles
This 3D fighting, the action-adventure game is an adaptation of the manga series, Demon Slayer: Kimetsu no Yaiba.
The game's single-player story mode follows Tanjiro Kamado, the series' protagonist, as he joins the Demon Slayer Corps and faces off against various demons to turn his sister Nezuko, who has become a demon, back into a human.
It features some exploration elements and is told through various cut-scenes and boss battles with demons.
Tales of Arise
This action role-playing game is the seventeenth main entry in the Tales series. The storyline follows a man and a woman from the opposing worlds of Dahna and Rena and their journey to end the Renans' oppression of the Dahnan people.
You get to explore the world of Dahna, where a mix of unique, natural environments change in appearance based on the time of day.
Your utmost goal is to liberate the people but before that, you get to climb over the rocky terrain, swim in rivers, gather around the campfire, cook food, head to the next town and defeat the master of an alien planet.
Genshin Impact
This is an action role-playing game that features an anime-style open-world environment and an action-based battle system using elemental magic and character-switching.
Taking place in the fantasy world of Teyvat; which is home to seven nations, each of which is tied to a different element and ruled by a different god, the story follows the Traveler, who has travelled across countless worlds with their twin sibling before becoming separated in Teyvat.
He in turn travels in search of the lost sibling and ends up entangled in the nation's affair. Here, you experience different challenges and completing them allows you to proceed to higher ranks, and unlock new quests and challenges.
My Hero One's Justice 2
This fighting game is a sequel to My Hero One's Justice based on the manga series My Hero Academia. In this game, the battle for justice continues as the characters in this 3D arena fight pits heroes and villains in the ultimate test for righteousness.
With over 40playable characters, you are allowed to build your dream team as you engage in countless endless battles.
Naruto to Boruto: Shinobi Striker
In this multiplayer online game, players get to go head-to-head in 4 versus 4 battles, with all eight players fighting simultaneously.
The objective of the story is basically to become the best ninja warrior around through the use of a VR training academy. Here, you will create your character to complete missions and learn from famous Naruto characters.
Sword Art Online: Fatal Bullet
This is a third-person shooter action role-playing video game that allows players to form four-man cooperative parties or fight against one another in four-on-four player-versus-player.
Unlike past instalments, this specific installation features original character creation and the usage of firearms in battle.
Related Topics