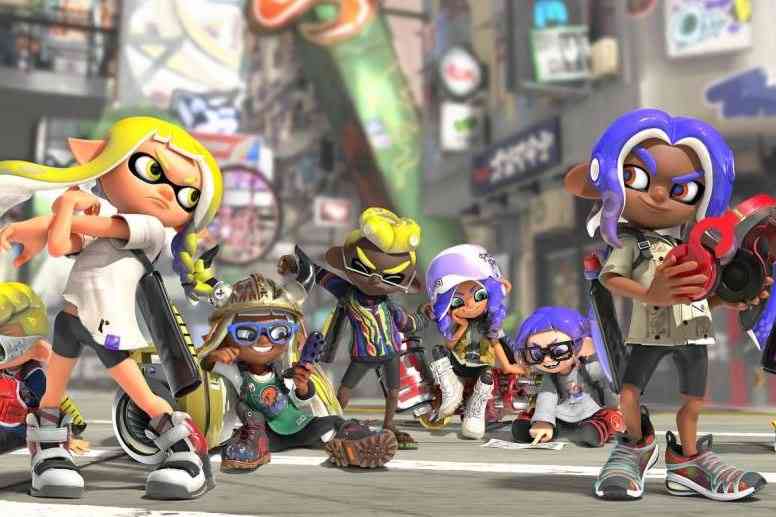 Ahoy! It is September already. September holds the infamous International Talk Like a Pirate Day. The date is September 19th and coincides with the release of Return to Monkey Island, a 2D point-and-click adventure game where the player controls the pirate Guybrush Threepwood, who sails the seas and visits islands. He moves around by solving narrative-based puzzles.
Here are other video games to look out for this month.
JoJo's Bizarre Adventure: All Star Battle R
This is a 3D fighting game in which players can fight against each other. Like most fighting games, the aim is to defeat your opponent by draining their stamina gauge with various attacks and special techniques. The player wins a round by draining all of their opponent's stamina, or by possessing more stamina than their opponent when time runs out.
Splatoon 3
In this third-person shooter game, players choose to be either an "Inkling" or "Octoling" as their player character. Both wield weaponry that shoots colored ink. The Weapons are diverse in ability and imagery, with most resembling household objects.
Disney Dreamlight Valley
This is a hybrid between a life-sim and adventure game rich with quests, exploration, and engaging activities featuring Disney and Pixar friends, both old and new. Here, you get to explore a world filled with the magic of Disney as you discover rich stories and build the perfect neighborhood alongside Disney and Pixar heroes and villains.
Overwatch 2
This first-person shooter is the sequel to the 2016 hero shooter Overwatch. The game has a shared environment for player-versus-player (PvP) modes with the first game while introducing persistent cooperative modes.
In this game, players are split into two teams and select a "hero" from a roster of more than 30 characters as of 2022. Characters are organised into a "damage" class, responsible for offensive efforts; a "support" class, responsible for healing and buffing; and a "tank" class, responsible for the team's protection. Each character has a unique set of skills, made up of active, passive, and an ultimate ability
Warhammer 40,000: Darktide
This first-person action game is set in the Warhammer 40,000 universe where four players cooperate to defeat periodic waves of AI-controlled enemies. The game allows players to customise their class, appearance, and gender. The four classes consist of a Veteran, Zealot, Ogryn, and Psyker.
Here, multiple missions take place in the same area, some of which include optional secondary objectives that allow players to obtain better loot.
The Legend of Heroes: Trails from Zero
This game is a part of the Trails series takes place in Crossbell, a city-state located between two great powers fighting for control over it, and follows Lloyd Bannings and his colleagues Elie McDowell, Randy Orlando, and Tio Plato.
The protagonist, Lloyd Bannings, is a rookie police detective who is assigned to the Special Support Section (SSS), an odd-jobs branch of the city's police department, together with Elie McDowell, heiress to a political dynasty, Randy Orlando, a laid-back ex-soldier, and Tio Plato, a young girl and electronics genius. They are let to investigate the city's competing crime syndicates.
FIFA 23
This is the latest installation in the FIFA series. The football simulation comes with unrivaled authenticity with over 19,000 players, 700+ teams, 100 stadiums, and more than 30 leagues.
This is the only platform where one gets the thrills of both the men's and women's FIFA World Cup tournaments, as well as the iconic UEFA Champions League, UEFA Europa League, UEFA Europa Conference League, CONMEBOL Libertadores, CONMEBOL Sudamericana, Premier League, Bundesliga, and LaLiga Santander.
NBA 2K23
This is a basketball simulation video game that emulates the National Basketball Association. This installation introduces new game modes. NBA 2K23 MyTEAM will also introduce Triple Threat Online Co-Op, where players can create parties of 3 players, and a Clutch Time Single Player mode.
Related Topics