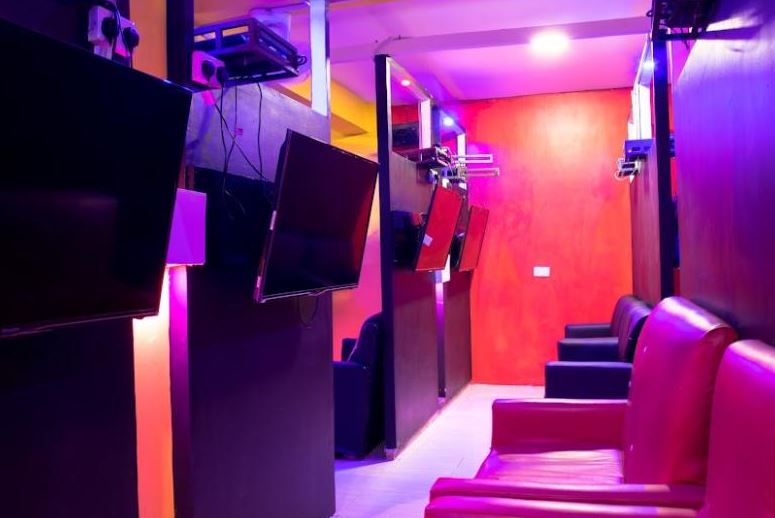 Gabriel Waweru recently finished a degree in Business Information Technology at the Jomo Kenyatta University of Agriculture and Technology in Juja.
Unlike most students awaiting graduation, he is busy at the Nuru Shopping Complex, a few metres from the institution's main gate, where he runs a gaming business. The complex, popularly known as "containers" is where most university students come to pass time.
The gaming culture has created a booming business niche here. There are about 15 gaming shops at the complex, Waweru's shop among them.
His shop has eight gaming consoles, with different video games available for play. Popular games include FIFA, Call of Duty, NBA, Grand Theft Auto and Need For Speed. Most of his customers are students who not only play during the day, but also hire the consoles and screens at night, especially during weekends.
"The cost of running this business is about Sh3,000 every week. With the eight consoles, I make at least Sh6,000 on a good day. The returns cover rent and electricity quite well."
When the business is low, the gaming shops organise gaming competitions with a cash prize to attract more customers.
Fadhil Manyasi, 20, frequently signs up for such tournaments. A Geo Informatics student at the Technical University of Kenya, Fadhil has participated in many tournaments.
"In December, I participated in the Kings Gamers Cup at home in Webuye where I won Sh4,000. I have many friends in Juja courtesy of gaming tournaments. Gaming is a form of entertainment, but I hope to go pro one day," he said.
A few metres from the containers is Kutana Gaming Café, the largest gaming lounge in Juja. Evans Mwiti, the sole proprietor, has been in the gaming business for five years now.
He started with two gaming consoles and two screens back in 2017. Today, the business has 32 high definition screens and gaming consoles, with five being the latest models of PlayStation.
Mwiti attributes the growth of his business to the student population in and around Juja. While the cost of setting up the business is huge, Mwiti says the returns are lucrative.
"The entire structure cost about Sh700,000 to set up. On a good day, I can make up to Sh20,000. Such peak times include the first month of the semester or when a new version of a popular game enters the market. For example, when FIFA is transitioning after a year."
He hopes to put up a large scale gaming and entertainment centre that will incorporate different games such as board games, bowling alleys, pool tables and PlayStations, all under one roof.
However, he says government policies are a great hindrance to gaming startups in the country.
"It is discouraging the government does not support such startups. It associates the gaming industry with betting, hence charging hefty fees for licenses."
Cornelius Mukhovi had a shop in 2020, but closed it due to running costs. The Moi University alumni blames the high cost of electricity, rent and license for this. He also blames authorities for his plight.
"A business permit costs Sh2,000, but I ended up spending Sh9,000 to get one. I was also constantly harassed by municipal officials during inspections. I had to close the business after nine months because the kickbacks were more than returns."
He says these frustrations kill many promising businesses.
Related Topics