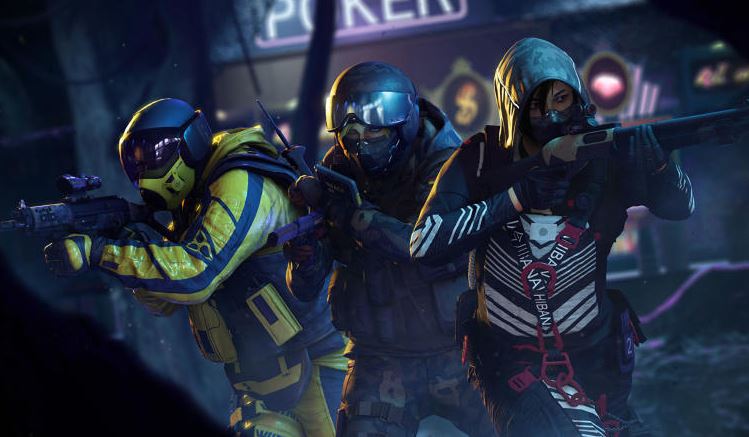 Demon Gaze Extra
The popular dungeon role-playing game (RPG) Demon Gaze, first released globally on PlayStation Vita, has been revamped as Demon Gaze Extra with new features. The RPGs innovative engrossing storyline and thrilling challenges retain its original flavour while adding enhanced graphics and a number of new elements for an even greater gameplay experience.
Platform: PS4/Switch
Monster Hunter Rise
This is an action role-playing game (RPG) and the sixth mainline instalment in the Monster Hunter series. This installation introduces new features and mechanics, including a new animal companion called a Palamute that can be used to ride across the map or into battle, and the use of Wirebugs to traverse the world and mount and ride certain monsters.
Platform: PC
Astroneer
This is a sandbox adventure game that has no set goal or storyline. The player is tasked with colonising planets, creating structures, and collecting resources though each planet holds challenges for players to complete.
Platform: Switch
Tom Clancy's Rainbow Six Extraction
Originally known as Tom Clancy's Rainbow Six Quarantine, Extraction is a tactical shooter game, a spin-off of Rainbow Six Siege. This is a cooperative multiplayer game in which players must work together to combat and defeat a type of parasite-like aliens called the Archaeans.
Platform: PC/PS4/PS5/Stadia/Xbox One/Xbox Series X
Windjammers 2
This is a sports game similar to ice hockey where players are tasked to shoot a frisbee at the goal zone of the opponent attempting to score. Players are allowed to select from 10 playable characters, including all six returning characters from the original Windjammers. Each character has its own attributes.
Platform: PC/PS4/Stadia/Switch/Xbox One
Pokemon Legends: Arceus
The eighth generation of the Pokémon video game series does not fall far from the rest of the games. The action role-playing game preserves the core gameplay of past entries in the mainline series. The game is set in a bygone era of the Sinnoh region's history (which appears to be based on Japan in the 19th century) when it was known as the Hisui region. Platform: Switch
Uncharted: Legacy of Thieves Collection
This is a remaster of Uncharted 4: A Thief's End and Uncharted: The Lost Legacy. Here you play as Nathan Drake and Chloe Frazer in their own standalone adventures as they confront their pasts and forge their own legacies. Platform: PS5
Related Topics