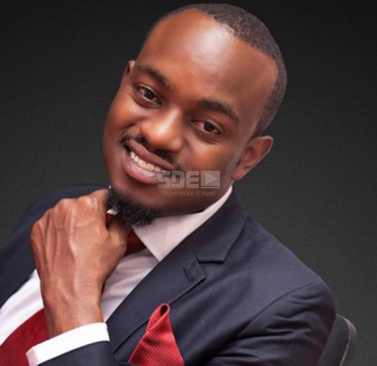 "Sexual immorality, drug abuse, cohabiting and swaggering are just but a few unpopular realities happening daily within gospel circles," asserts gospel star Mr T as we settle down for this interview.
"There are many dark secrets that no one wants to talk about as everyone fears being victimised," he goes on.
Mr T further reveals that weekend house-parties are the new thing for errant gospel stars including members of a popular gospel dance group.
"In these parties 'saved' people drink, smoke and engage in sexual immorality. I am not mentioning names but I choose to speak out because no one has been forthcoming," he charges on, sounding quite sombre.
"In the past when gospel artistes joined the media in condemning DNG for allegedly drinking in a pub; it hit me that we are a bunch of hypocrites," Mr T adds as he sips his white chocolate.
The Kama Ni Sawa hit singer further notes that it would be irresponsible for fans to judge the entire industry for the reckless behaviour of a few artistes, many of whom don't even go to church.
Mr T who also hosts a gospel television show titled Angaza argues that the gospel industry took a plunge when artistes became too proud and stopped singing gospel which led to the loss of the church following.
To explain the rift between the church and the gospel artistes, Mr T remembers a recent incident in Eldoret when a popular gospel hip-hop artiste refused to speak to a bishop, referring him to his manager.
"The leading North Rift bishop approached the artiste to ask him to visit his church. The artiste said 'talk to my manager'. The bishop left in disbelief after the artistes' manager demanded Sh100,000 for a 15-minute appearance and first class return air ticket to Eldoret," Mr T narrates.
Mr T, who asserts that he will never succumb to pressure and stop ministering to the masses through his songs, argues that many gospel artistes have turned away from the word of God and would rather be controversial in order to make sales and gain popularity.
"Just like secular artistes, gospel artistes are today judged by what they wear, their unrealistic riders, where they live and the model of car they drive," he remarks.
Mr T also reveals that after expensive cars, videos and lifestyle most of the gospel artistes are broke and often live in debt.
"It is evident that the gospel industry is losing its popularity. The media over the past few months has reduced rotation of gospel songs," Mr T notes.
He explains, "We have lost many airplay hours following the shutting down of the following shows; Cross Over 101 (NTV), Kubamba Show (Hot 96), Ghetto Gospel, the Homeboyz Sunday Morning gospel show and One FM's Daily Hour show."
Mr. T believes that many of the shows were stopped because of integrity issues as some of the popular hosts only played music by artistes of a particular gospel camp.
Mr T also believes that the recent controversy between Willy Paul and Bahati was a clear manifestation of how low gospel artistes can stoop to gain publicity.
"With Groove Awards nominations beckoning Bahati needed something controversial to spring him back into showbiz and an attack on Willy Paul was the best strategy," Mr T claims.
He adds; "I have listened to both alleged stolen songs, I see nothing similar in them."
A few years ago when it was alleged that Daddy Own and Jimmy Gait had a beef; no artiste called for a truce as a show of maturity.
Mr T believes that fame comes and goes but the gospel ministry shall remain with the few artistes who believe in what is right. He argues that to date the likes of Daddy Owen and Rufftone remain among the most popular and respected gospel artistes because of their deep religious faith.
Related Topics