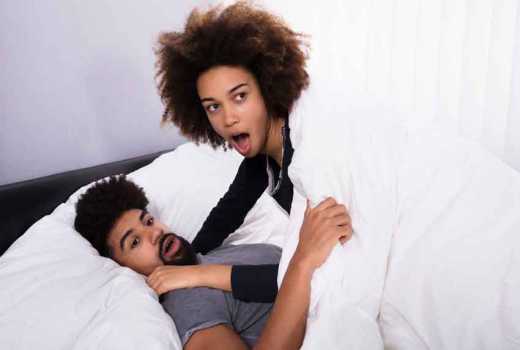 I am 43 and awaiting my divorce papers to sign and finalise the process. I am writing this, not because I wanted to be published. No, I don't need the money. I don't want your scorn or pity either, I have been oscillating enough between having pity parties and beating myself up.
I just wish someone had spoken to me about this before. And why the heck do those expensive church premarital counselling not warn couples about this? Or is it another money grabbing scheme?
Truth is I still love my soon to be ex-wife. And divorce is the last thing I want. But she wants it and I have hurt her enough to let her go. Every night I lay in bed and when I think back to how we got here, I cry. I cry because I was foolish. I cry because I lost the most solid thing I ever had. And it wasn't worth it.
When I met Tracie, I was 24, she was 23. She was the coolest girl I had ever met. She fascinated me. She was so outrageous in that every time I spent with her, I either ended up cursing like a sailor or laughing till my belly ached. She was the most fun person I knew, and I had to marry her. If there was anything I needed in my life, it was the fire and light she gave me. And because she thought it would be weird to work together and continue dating, I quit and began my consulting firm.
My business went great and our daughter Chemu was born. Bright little girl with a spark just like her mother. We were happy, I was happy. With my business success came loads of money and we were comfortable. Work demanded a whole lot from me and soon I was spending so much time away from home.
Listen, I always thought I was a smart man. I had seen so many men self-destruct. And there are always two reasons why a successful man finds himself rock bottom; alcohol or women. I had lived my life with self-restraint, but as they say, it is a gradual slope to hell. It began with the feisty personal assistant at the bank next door.
Truth is, she reminded me a little of my wife. A few romps later, which I was careful to hide from my wife, led to a full blown affair. I still loved my wife. In fact I adored her, and I felt guilty every time she would call me up thinking I was at work. Her cheerful voice would haunt me for two minutes, then I would get back to whatever I was doing.
But she found out. An undeleted text and a damning call log. All detected when she was downloading an app for me. Funny thing is that the app was meant to remind me of our important dates; our anniversary, her birthday, Chemu's school fun day etc. She thought we needed to spend more time together. And the pain on her face was something I will never forget.
I begged for forgiveness, and we went for therapy, for three months, but in my dear wife's eyes, I had done the worst thing I could ever do. She told me that I had broken her heart and somehow she couldn't move past it. That staying with me was making her a bitter, paranoid, insecure woman. And she didn't like that version of herself.
Do you know what the worst part is? It was my very first time in the 12 years we were married. Doesn't make me a saint, but I know men who cheat on their partners habitually. Yet they are still married. And it angers me. And the girl who still works next door? I really didn't even like her. She wasn't worth my marriage. I just enjoyed the novelty of our time together.
So men, before you step out on your wife, think really hard. If she left would it wound you? If yes, stop. Will she forgive you? Can she forgive you and let it go? Or will you break her? Because if you break her, you will have to adjust to this new broken person. And if she leaves you, then whose fault was that?
All I know is that I want her back, yet I have to sign the papers. I let a gem go. And if one day I walk up the steps to our old house to pick up my daughter for our day together and a man opens the door for me, I am still not sure how I will react. I may bloody his nose or get into a jealous fit, because I wish I could trade places with him.
Related Topics