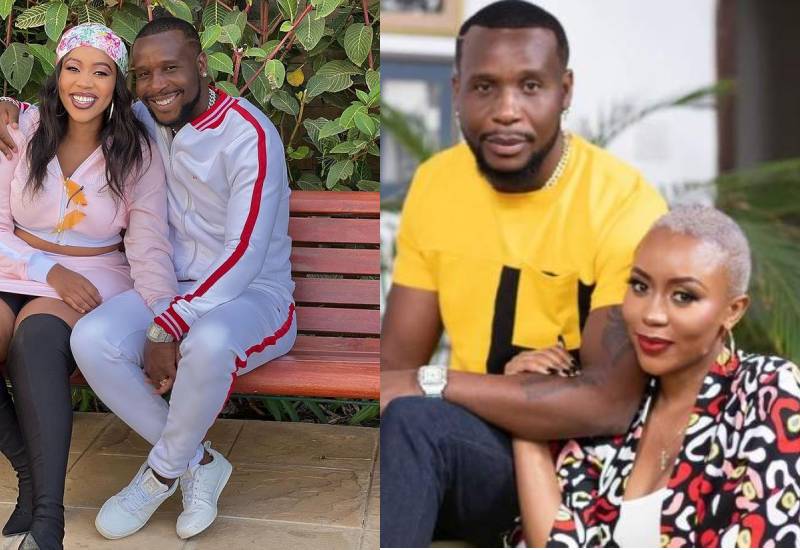 Gospel singer Veronica Wanja aka Nicah the Queen has announced the end of her relationship with DJ Slahver. Taking to social media, Nicah said that at times people fall in and out of love. She made it clear that the two came into agreement to go separate ways.
"Slahver and I have decided to call it quits and go our separate ways! People can fall in love and they can also fall out," she wrote in part.
Revealing that she is now embarking on a journey to move past the relationship, Nicah took the chance to also publicly wish DJ Slahver the best in his endeavors as he also moves on from their romantic relationship.
"All in all we move on regardless! I wish him nothing but the best!" she added.
It will be remembered that in February this year, Nicah sparked some wild reactions on social media after she shared a video of herself washing her DJ Slahver's feet as a sign of her love towards him.
In the said clip, the mother of two was captured rubbing soap on her then partner's feet while massaging him and assuring him of her love towards him.
"How are you feeling babe? Do you like it baby? It's me and you till the end… I will take real good care of you," Nicah said in the video.
View this post on Instagram
At the time, Nicah was on the receiving end with a section of Netizens mocking her for her love gestures. Not backing up, she later fired back at the critics who felt they could dictate how she can run her relationship.
Through social media, she revealed that after posting her boyfriend, people camped at her inbox with all manner of stories about how DJ Slahver was not good for her and accusing him of infidelity.
"Let me ask you, what do you want me to do? Leave him? Don't come to my DM with all your allegations, ati ooh ashawahi nikatia (that he hit on you), that he has ever seduced you... If you don't have another boyfriend to give me, na ujue itawork, atanichunga (one who will take care of me), please wachana nayo (stop) because I'm not leaving him. Haya mkatie sahi uone kama ataingia box (Go ahead and test him, see if he'll take the bait)," Nicah said.
Related Topics