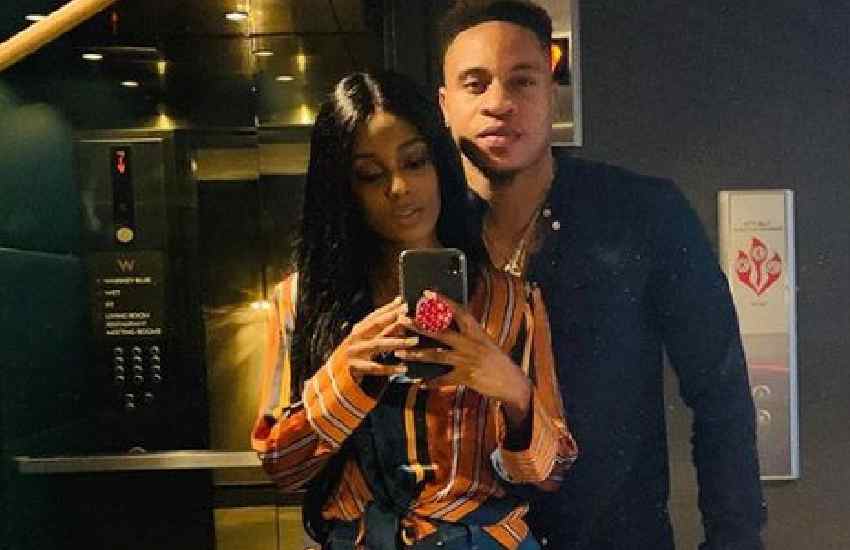 Tanzanian singer Vanessa Mdee has explained her music sabbatical after years as an A-lister in Bongo.
In a widely shared video, Mdee said that she has been in the industry for over 13 years and deserves a break as she focusses on her own happiness.
Mdee noted that she worked her way up nonstop and highlighted that she is taking charge of her happiness and soaking it all in.
"Honestly in have been in the music industry for 13 years I have never taken a break. So, I finally found some time for me, to do what Vee likes, to do what Vee wants to do, to chill. I found love, beautiful love and I'm so happy, I'm enjoying my life. So, I just wanna take time to enjoy life," said Mdee.
Read Also: Wedding bells? Vanessa Mdee takes Rotimi to Tanzania
To naysayers putting wagers on her relationship with Nigerian-American actor and singer Olurotimi Akinosho, popularly known as Rotimi, he remarked that they are inseparable.
"Hatuachani," said Rotimi in the video.
The two dotting lovebirds hit it off splendidly in 2019, soon after she unceremoniously parted ways with fellow singer Juma Jux.
Speaking to Essence's Yes Girl podcast that year, Rotimi said he was searching for the right woman, one with normalcy he desires and through her, happiness.
Happiness that Mdee has too, seemingly, found in him.
"[I'm looking for] understanding and amazing communication, because that's everything… A beautiful face, nice smile, and [she should be] spiritual because I need to be grounded and this industry can be very demonic at times.
"I'm a normal dude that's been blessed by God with a gift. That's it. I want the normalcy of my woman, kids and all that. I think that's flyer than having a dope career. It's the happiness behind it. That's what I would say yes to next. Finding a good woman is special," he told Yes Girl.
In November, Mdee told Millard Ayo that Rotimi is the best thing that has ever happened to her and revealed that it took her two days to know that he was her soulmate.
"Lakini ana busara sana, yaani anakuzidi busara, Rotimi ako hivyo ananishinda busara pengine ni kwa sababu ameishi katika maisha ya, ameishi Marekani au ameishi katika maisha ya kuona na kujifunza mengi mapema. Ni mtu ambaye ananipa ushauri ambao sijawahi pata kwa mtu yeyote duniani. Yaani unaweza kukaa naye ukajitafakari maisha yako yote ulikuwa unafanya nini.
Read Also: Vanessa Mdee accompanies Rotimi to Tyler Perry studios
"We took a break na tuliahadiana kwamba hatutashika simu, tutachukuwa muda kidigo wa kupumzika, tutaweka pembeni social media and just talk and feel and it took me two days to know that huyu ndio mwanaume nitakuwa naye maishani mwangu yote."
Related Topics