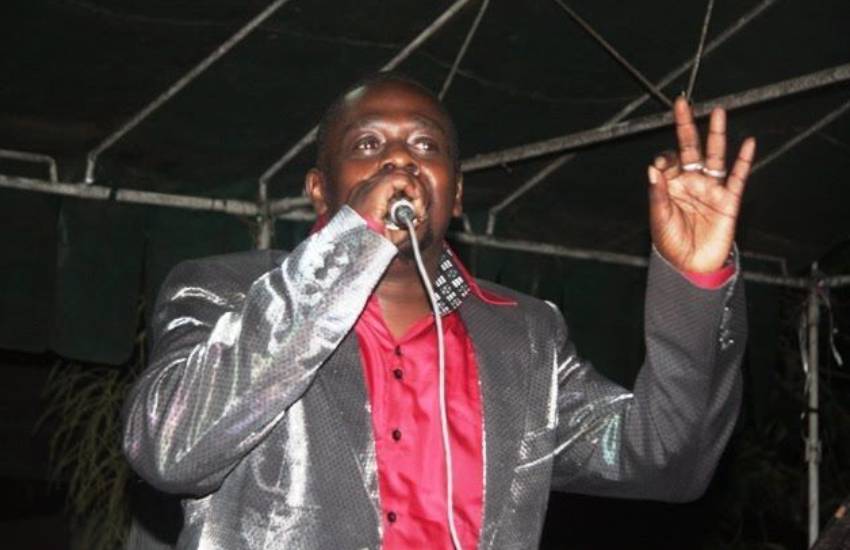 When the King of Taarab Mzee Yusuph announced his retirement over six years ago after decades on top as the genre's greatest export, there was a general sigh of loss from fans, flared by shock, and, later, acceptance that the icon had quietly exited, on his own terms.
To many, Mzee Yusuph's sudden move was a punch on Taarab's gut, the shoes were simply too big to fill, the aura that encapsulated its legendary stars had dimmed at the centre.
They understood the impact he had on generations and how he reshaped the industry, perhaps, third only to the greatest of all time; Bi Kidude and Siti Binti Saad.
Some of his fans did not, however, understand why he was retiring as he was at his peak, bolstered by two successful albums V.I.P. and Tupendane Wabaya Waulizane courtesy of his Jahazi stable, but, Mzee Yusuph had found a new, grander stage, service to God.
Read Also: Diamond Platnumz's message as he exits isolation after coronavirus scare
The singer embraced the teachings of Islam further and lent his magic voice to Qaswidas, a move supported by his family and wife, Leila Rashid.
"Mzee kuacha muziki ni jambo la kheri pia kitendo cha kuamua kuacha kuimba na kuendelea kumtumikia Allah ni vizuri zaidi hivyo namuombea Mungu aendelee na moyo huo huo," said his father in 2018 as he bid the singer bye at the Julius Nyerere International Airport for the Hajj pilgrimage.
"Mimi binafsi namuombea Mzee kila la kheri katika maamuzi aliyoyafanya na Mungu ampe nguvu katika kila jambo analopanga kulifanya kwa sasa," added Laila.
He was reportedly asked severally to rescind his decision, but in equal vigour, said to have turned offers down saying Taarab's door was shut firm and that its glory was now behind him, with no space in his current endeavour.
It thus took many by surprise after he took to Instagram on March 12 and posted 'Narudi Mjini'. The cryptic message immediately sent his fans on overdrive as speculation arose that the king was back.
Speaking to Mwanachi, Mzee Yusuph said he was shocked at the response the post generated and declined to affirm when he would grace the stage once again - should he choose to.
"Yaani sikutegemea mapokezi makubwa ya andiko langu la narudi mjini kupokewa na watu wengi hivi, yaani hadi nimeshangaa, na nimeshangaa zaidi wewe susinipigie simu kuniuliza hili wakati tulikuwa tunakesha wote pindi naiba taarabu haha…sasa watu waendelee kutabiri jambo hilo wanalodhani la kurudi mjini kwenye taarabu,likifika basi kila mtu atajua," he said.
Whilst the optimism by all Taarab fans is understandable and the prospect of Mzee Yusuph coming out of retirement somewhat dreamy, just like the soul he infused in My Valentine and Mpenzi Chocolate, his life off the limelight has to a large extent been on the spotlight.
Read Also: Bobi Wine's Covid-19 song is nice, Museveni's will be stronger – promoter
He and his wife, Leila, was in 2019 attacked by gun-totting gangsters at his palatial home in Chanika Buyuni, Ilala District, Dar es Salaam and robbed of valuables.
The two were reportedly beaten senseless after they attempted to repel the gang that scaled the wall into their home.
"Unajua baada ya kuvamiwa mke wangu aliwaonesha upinzani mkali kwa kupambana nao hivyo walivyomuona mbishi walimpiga sana nondo za kichwani, mbavuni na mapajani wakati huo mimi nikipambana na jambazi mmoja kule nje ambaye naye alikuwa na bastola lakini niligundua ni zile zinazotumika kupigia baruti,
"Nilijaribu sana kupiga mayowe na kuwaita majirani na kuwaambia waje kutoa msaada baada ya kuwabaini kuwa hawakuwa na silaha za maana lakini majirani zangu wote waliogopa kutoka hivyo tulipambana peke yetu," he narrated.
Related Topics