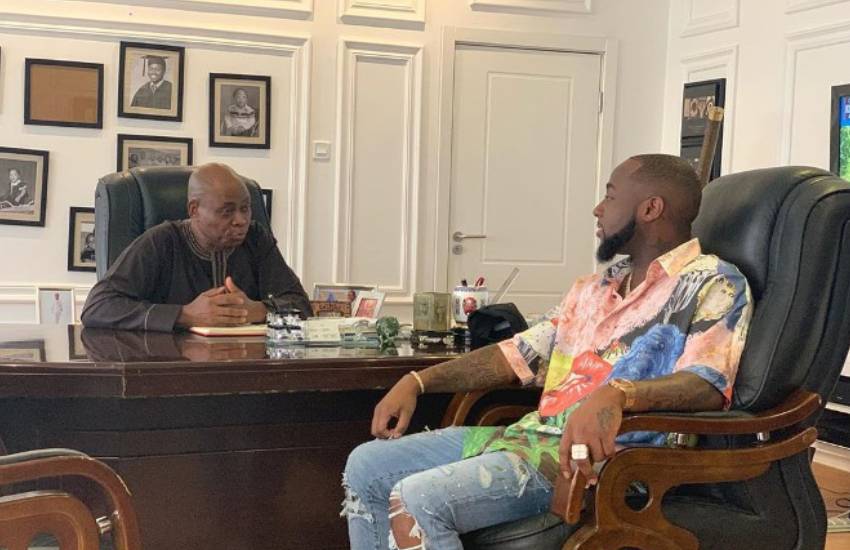 Nigerian music star Davido has revealed that his billionaire father Deji Adeleke has donated over Sh203 million (N750 million) to help fight coronavirus.
According to a statement signed by Dr Dupe Adeleke Saani and shared by Davido on Instagram, the business magnate has forked out Sh136 million (N500 million) to the federal government of Osun.
A huge boost to the state's efforts in the fight against the virus that has claimed two lives as of 31st March in the country and seen the government propose a lockdown against two other major states, Abuja and Lagos.
Another Sh68 million (N250 million) worth of rice will directly be distributed to residents across 332 wards that make up the state in southwestern Nigeria.
"Trust me, together we will beat this virus! Thanks again for all the love y'all! The whole family still doing perfectly fine. You guys stay home and stay safe!" Read Davido's caption.
Read Also: Davido congratulates dad as he purchases jet worth $62 million
The battle against the pandemic hit home for Davido last week after his fiancé Chioma Rowland tested positive for coronavirus soon after returning from London, UK.
According to the Fall hitmaker, he tested negative after they both got tested on March 25 by virtue of their travel history alongside their respective entourages.
"We had no symptoms and still both feel perfectly fine but because of our recent travel history, we decided to take ourselves and our all close associates we've come in recent contact with for the COVID-19 test on the 25th of March… Unfortunately, my fiancé's results came back positive while all 31 others tested have come back negative including our baby. We are however doing perfectly fine and she is even still yet to show any symptoms whatsoever," said the singer.
Read Also: How celebrities are spending time during COVID-19 lockdowns
Days after making the announcement that he was in self-isolation, Davido shared a picture, hanging out with his son and stated that they were trying their best to stay strong for his pregnant, longtime sweetheart.
"Staying strong for momma, everywhere good," shared the flamboyant singer who a month ago received a plaque after his latest album, 'A Good Time', went platinum.
Related Topics