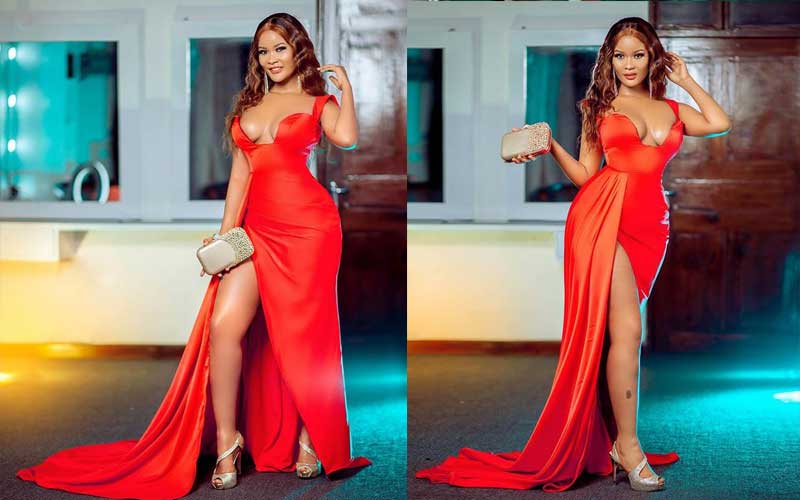 Hamisa Mobetto and her ex Diamond Platnumz have recently been rumoured to have rekindled their love.
The rumours, fuelled by Diamond posting a video of Hamisa grooving to his latest jam Jeje, sent social media into a frenzy. This came at a time when his relationship with singer Tanashs Donna seemed to have fizzled out.
But does this mean Diamond and Hamisa are back together?
"Hell to the NO!"
This was Hamisa's response after a fan took advantage of a Q & A session by the singer on her Instagram to enquire about their relationship.
"Are you back with Diamond?" asked the fan.
READ ALSO: Gloves off: These four celebrities should stop singing
In a previous interview with Classic FM, Hamisa made it clear that she has no plans of getting back together with Diamond for the sake of their child.
"Sijarudiana naye, sina mpango wa kurudiana naye, sitegemei kurudiana naye wala sitaki kurudiana naye.
"Unajua ukishazaa na mtu alafu ukiona kabisa kwamba labda hamko tayari kusettle, inakua sio vizuri mrudiane na mtu alafu siku mbili mnaachana siku tatu mnarudiana, inakuwa sio vizuri kwa mtoto. Anaona leo mama na baba wako sawa, kesho wanaachana, hapana.
"Mimi nikishaachana na mtu, especially ambaye nimezaa naye mtoto inakua ni for good kwa sababu kama kungekua na uwezekano wa kusort vitu basi tungeendelea kuwa wote," she explained.
New relationship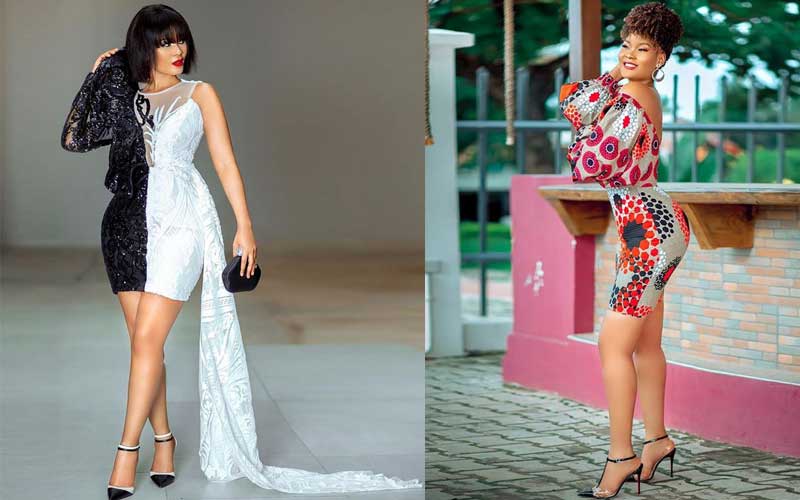 Still, on the Q & A session, Hamisa admitted that she was in a relationship with an amazing man. This came as a surprise since she never posts him on social media.
"Are you single?" posed a fan. "No… I'm in a relationship with an amazing person" answered Hamisa.
Another fan asked if she could post a picture of her new catch but she responded, saying everyone will hopefully get a chance to see him on their wedding day, God willing.
"Tunaomba umpost baby wako tumjue?" said the fan which she responded to saying, "siku ya ndoa utamuona inshaaAllah."
READ ALSO: Diamond's father speaks, slams ex-wife for battering Hamisa
Sometime in 2019, Hamisa explained that she was not ready to be in a relationship as she was working on a few things that demanded her attention and wouldn't be able to tend to her man as she would want to.
"Niko single, I'm not in any relationship and I'm not ready for now. "I'm very busy to the point sidhani kwamba mimi ninaweza kumpa attention kama ipasavyo, kwa hiyo kuna vitu ambavyo navifanyia kazi, focused on my work na muda ambao unabaki nautumia na watoto wangu.
"But that doesn't mean that I will be single forever. Kuna hatua nataka nifike basi nikishafika pale ndo nitafikiria kuwa na mahusiono tena," said Hamisa.
Hamisa's dream is to have a big family with five or even seven children.
"Mimi nina ndoto ya kuwa na familia kubwa kidogo, na huwezi kujua Mungu kanipangia nini. Hata nikipata watoto watano au saba ni sawa, I love kids so much. Unajua mimi nimezaliwa pekee yangu so najua changamoto za kuwa pekee yako kwa familia. Ndo maana tayari nina watoto wawili," she admitted.
Related Topics