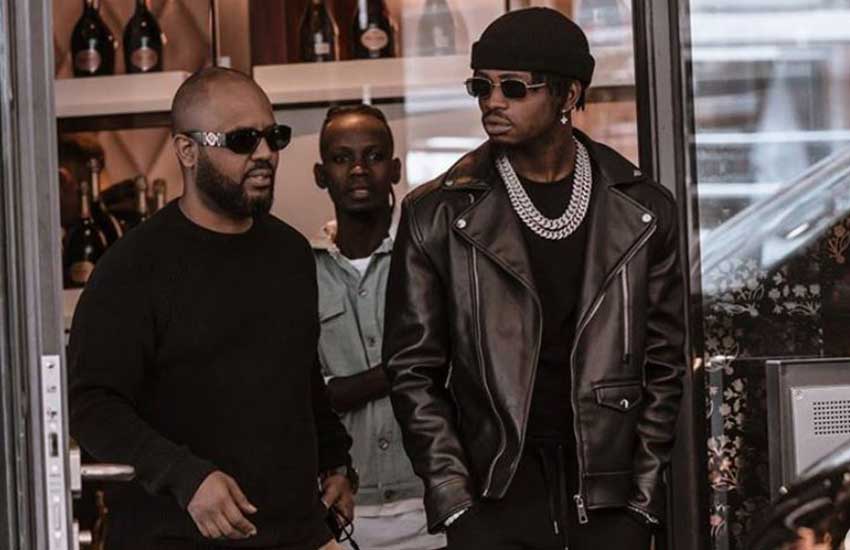 Diamond Platnumz's manager Sallam SK Mendez has tested positive for coronavirus.
Making the announcement via his Instagram page on March 19, the Wasafi Classic Baby (WCB) bigwig stated that he is in isolation after being diagnosed.
"Napenda kuwajulisha na kuwatoa hofu ndugu, jamaa na marafiki kuwa nimepata majibu ya vipimo na nimeonekana nikiwa na coronavirus, kwa sasa nipo chini ya uwangalizi mzuri na afya yangu inaendelea vizuri.
"Pia niishukuru serikali kwa maandalizi mazuri na huduma nayopata wodini, kwenye kituo toka juzi nipo peke yangu kama nimekikodisha vile," shared Sallam.
Patting medics who are on the frontline combating the disease's spread on the back, he called for calm and assured that the outbreak shall pass.
"Wahudumu wana ushirikiano mzuri Mungu awalinde na awape afya njema maana wamejitolea nafasi zao kutupatia huduma sisi waathirika," he captioned the post.
Read Also: Music legend Manu Dibango tests positive for COVID-19 in France
He noted that the spread can be stopped if set guidelines are followed: "Hili janga la kimataifa linakwepeka kama tutafuata ushauri nasaha kutoka kwenye wizara husika, naomba kwa wote tuwe salama na familia zetu, tuchukue tahadhari mapema. Be strong and be safe everyone out there."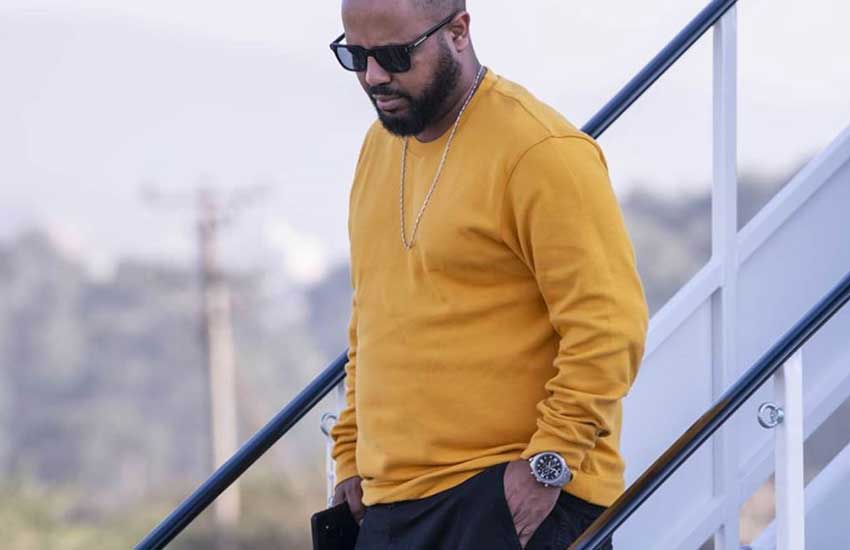 On Friday, March 13, Sallam issued a cancellation notice, announcing Platnumz's Europe Tour was off due to the outbreak of coronavirus.
"Diamond Platnumz's Europe tour postponed... New dates will be announced soon #coronavirus," shared Sallam.
The singer was slated to tour Gothenburg- Sweden's second-largest city, Helsinki (Finland), Marseille (France), Brussels (Belgium), and Dortmund (Germany).
Tanzania coronavirus cases
Tanzania reported its first COVID-19 case on March 14; a 46-year-old native who flew to Arusha from Belgium.
Read Also: Idris Elba reveals he knows who he caught coronavirus from
According to the country's Health Minister Ummy Mwalimu, the patient visited Mount Meru regional hospital on feeling unwell soon after arrival. When samples were taken and tested, she came out positive.
On Wednesday, March 16, the country announced that the tally had jumped to three, with two confirmations in Dar es Salaam and Zanzibar.
Two more tested positive for coronavirus in Dar es Salaam on March 19. The number of cases now stands at six.
Related Topics