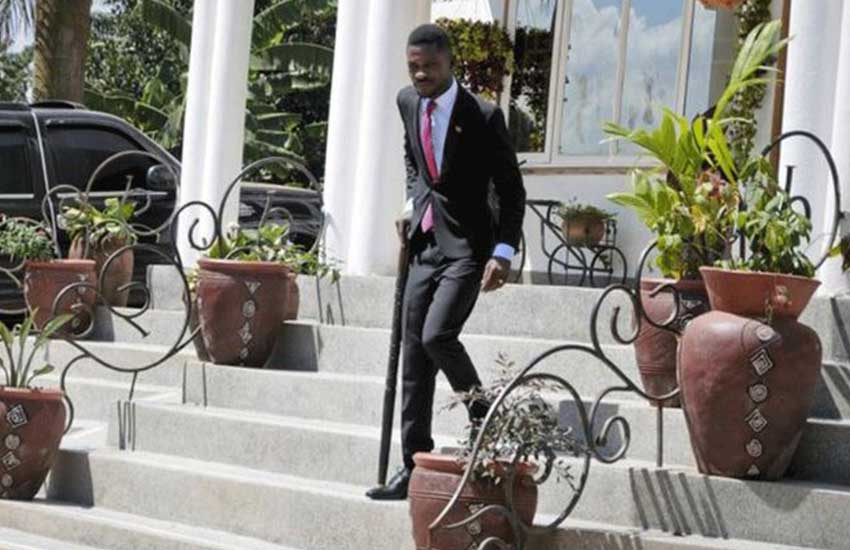 Pop singer turned politician Robert Kyagulanyi alias Bobi Wine has taken his 2021 presidential campaigns online.
The presidential hopeful has launched a tool to conduct his heavily clamped down consultations in hope of circumventing police crackdown on his meetings.
"Bobi Wine has since started consulting electorates but, in many instances, has found it difficult, and often impossible, to reach you and hear directly from you. That is why we have come up with this means to reach you in the comfort of your home on how you want to be governed, without having to encounter the openly biased and often hostile police on the way," a statement from People Power officials read in part.
According to the officials, the tool aimed at aiding Bobi Wine in his quest for Uganda's top job was developed by a diaspora support group.
"Our diaspora team has graciously developed this tool through which we are gathering the views of Ugandans online as we develop our manifesto and policy documents. Please take a few minutes and participate," stated Bobi Wine on his Facebook page.
Read Also: PHOTOS - Bobi Wine's 'palace' surrounded by police and military officers
The move comes hot in the heels of his January 9, 2020, meeting with the police and the Electoral Commission (EC) in Kampala where he reiterated his position that it was within his right to campaign without any restrictions.
"This time we want the police to observe the law and not to behave illegally. The EC promised to follow the matter very closely because that's their responsibility. We are going back to rescheduling board and I can guarantee that they [consultations] will all happen," he said at the time.
With the platform now launched, Electoral Commission spokesperson, Jotham Taremwa, according to Sqoop, noted that the tool must be used within the purviews of set laws.
"Well, as to which approach an aspirant decides to use to consult citizens remains a personal choice as long as it does not conflict with the law," said Taremwa.
Bobi Wine's political online initiative comes in the wake of rising fears of coronavirus outbreak in Uganda that has seen the country announce sweeping restrictions across the country.
Read Also: Bobi Wine petitions top body over continued harassment
On March 18, President Yoweri Museveni declared the closure of all institutions of learning in Uganda starting Friday, March 20.
Museveni also banned Ugandans from travelling to high-risk countries and suspended religious gatherings with immediate effect.
It is wise that we temporary remove these concentration points to prevent the spread of coronavirus. All these institutions, without exception, should close so that we deny this virus high concentration. We don't want the virus to find dry grass ready for ignition," said Museveni.
Related Topics