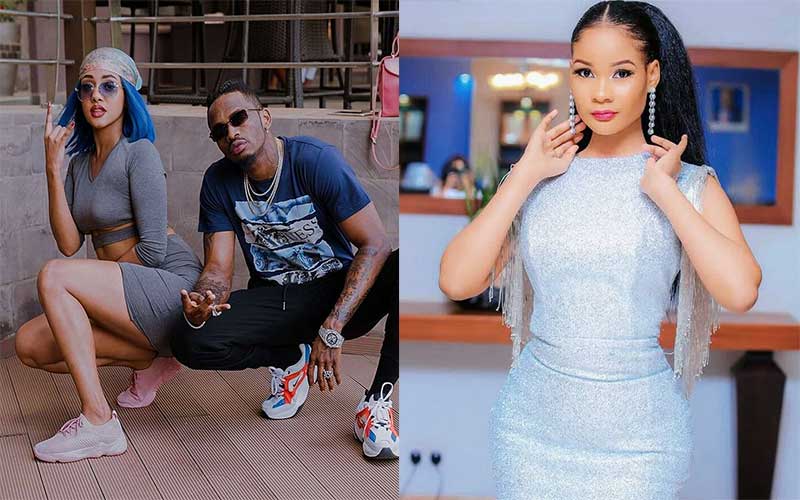 When love goes sour, we tend to forget just what we loved about our exes. What were once memories turn into aggravating reminders of wasted time and failed plans.
We tend to idealize our partners during the early stages of dating, shelving red flags and being almost blind to their flaws. According to a 2008 National Center for Biotechnology Information (NCBI) study, dopamine- a chemical released by the brain during attraction can make you see things that aren't there and form beliefs without reasonable backing.
As the dopamine levels rise, it gets us into a high when we think of our lovers, making our brains unreliable when it comes to decision making. The consequence is that if a breakup ensues, we may become delusional, hateful and angry towards the withdrawn dopamine provider- case in point the ex.
READ ALSO: Tanasha Donna-A victim or daredevil?
In the case of African superstar Diamond Platnumz and his estranged lover Tanasha Donna, the alleged end of a passionate romance has perhaps turned the two former love birds into savage shade throwers. Since reports of the split went viral, the two have continued with their individual plans and career moves, with Diamond landing a lucrative brand ambassador gig with Coral Paints and Tanasha getting into the studio with super producer Magix Enga.
However, the subtle undertones of tension and loathing have been featuring in the social media pages of the former couple. Tanasha appeared to vent harder immediately after the break up, taking to her Instagram to document her return to Kenya and warning women against dating narcissists. She posted a clip of YouTuber and musician Will Gittens singing about loving a woman correctly and seeing her worth, unlike their exes. If you put two and two together, you will realise that only a woman scorned would want to pass that message.
All this while, Diamond stayed mum, bluntly ignoring reporters' questions about the split during a press conference which came hot on the heels of news of the split.
Now, the Bongo singer appears to be taking subtle jabs at the mother of his five-month-old son.
In an Instagram post promoting his latest song Jeje, the Tanzanian artiste uploaded a clip of socialite Mange Kimambi dancing to the song.
"Appreciate all the love from different angles of the world... Jeje ya @mangekimambi_ full link in bio!" he captioned the promotional post.
READ ALSO: Wataachana tu-Was Tanasha and Diamond Platnumz's relationship doomed?
The shade is easy to miss, unless you know that Mange, who is infamously Zari Hasssan's nemesis viciously accused Tanasha (and all of Diamond's baby mamas) of trapping the star just days after the split.
"It's not fair to blame Diamond for everything. These girls put themselves in these situations. They trap him with pregnancies a few weeks after meeting him then expect him to step up to something he didn't ask for and wasn't prepared for, " said the former blogger in a scathing post.
Diamond also posted another controversial clip of his former mistress Hamisa Mobetto dancing to the song. Adding fuel to the fire is the fact that the two appeared to be flirting on the social networking site.
"Jeje ya mama ake @deedaylan ,@hamisamobetto ...global vibe! Number one song!" Diamond captioned the video.
"Baba Dee!" Hamisacommented in a since deleted post, complete with a trail of heart and kiss emojis.
The post has since sparked reconciliation rumours between the two, coupled with lots of reactions from internet users who are keenly watching the aftermath of the publicized break up.
"What do you give these shawtys bruh?" wrote Manasseh Nyagah.
"Baba wa mataifa mengi," wrote a user identified as Saab.
"Mwiteni Tanasha aje ajioneee kuwa @hamisamobetto ndio alikuwa pinduzi lake haha," wrote a user identified as Twiga.
Related Topics