Did Jackie Chandiru of defunct Ugandan all-female group Blu 3 snub former bandmate Cinderella Sanyu alias Cindy in Kenya?
According to Sqoop, Cindy reached out to Cindy on learning that she was in Nairobi with her Dutch husband, Nol Van Vliet, in hope of a reunion to no avail
Chandiru is said to have been flown out to Europe by her husband after getting wind that Cindy was seeking to reconnect with the now recovering star.
The outlet says that Cindy was hoping to have Chandiru and fellow Blu 3 icon Lillian Mbabazi attend and perform at her concert on March 8.
"I have been practising with Lilian for my Boom Party show and I would really want to have Jackie too. But I haven't been successful in getting her," Cindy is quoted saying.
Read Also: Frail-looking former Blu 3 singer Jackie Chandiru appeals for help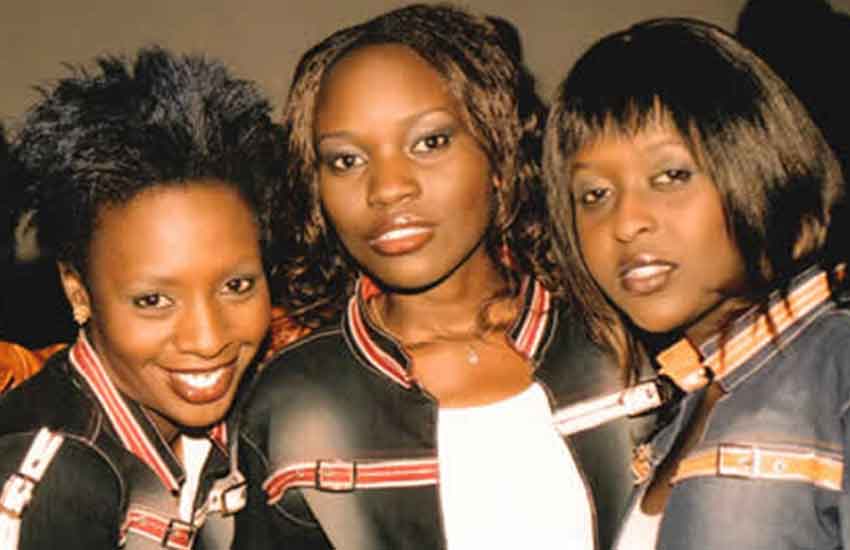 A u-turn for Chandiru who in 2019 despite the shackles of drug abuse, ill health and several stints in rehab said that she would be pleased if the Kampala based band got together once again
Speaking to NBS Uncut in June that year, Chandiru explained that the dark episode robbed her of friends and career.
"I could no longer socialise with my friends, I could no longer write music and this led to me being hospitalised for some time. My marriage was affected by my drug use because no one wants a partner who uses drugs but luckily enough my husband was supportive and helped me get the help I needed," she narrated.
Read Also: Cindy Sanyu behind 'Selekta' hit signs with GrandPa Records
She, a month ago, excited Blu 3 fans with a photo documenting her transformation soon after her husband, Nol Van Vliet, flew her out of Uganda for special care.
Four months earlier, events organiser Balaam Barugaha had revealed that she was in a dire state and needed between Sh63,000-Sh88,000 a month for doctor visits and counselling aside from basic needs.
Six months earlier Chandiru had collapsed at the Makerere University Business School while speaking during an Anti-Drug Use Campaign and rushed to the Naguru Hospital in a terrible condition.
At Naguru, her bills reportedly hit the roof and took the help of well-wishers to offset it.
Related Topics