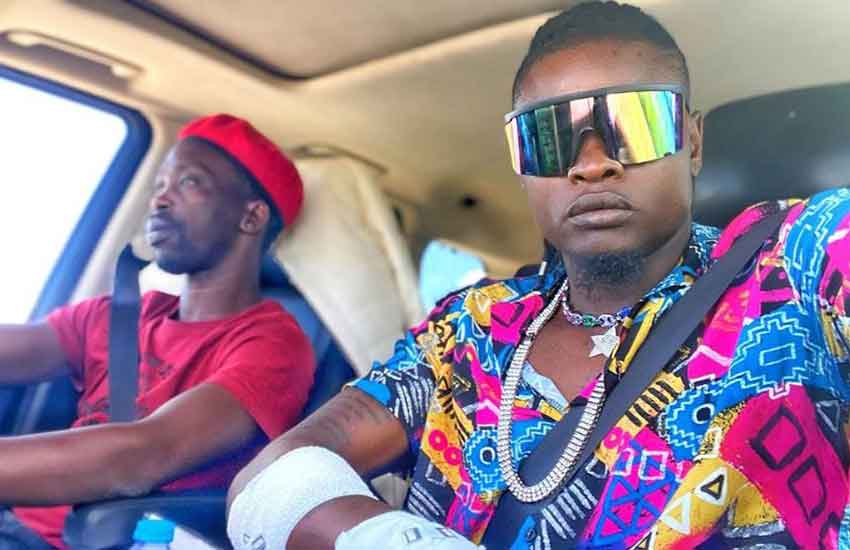 Ugandan comedian and MP Kato Lubwama has vowed not to apologize to Jose Chameleone's brother Pallaso over his claim that the singer staged an attack in South Africa a week ago.
According to MP Lubwama, Pallaso needs to clear the air on the alleged xenophobic attack in Johannesburg and stop riding on stunts to gain popularity.
"Musicians have repeated stunts. Someone goes to South Africa and all of the sudden comes out to claim that he was battered but even without any injury," said Lubwama.
A statement that was not received well by Pallaso who attacked the MP as an insensitive politician who deserves no elective seat.
Read Also: Jose Chameleone's brother attacked, stabbed in South Africa
But according to the Rubaga South MP, the singer is on the wrong and needs to see a psychiatrist.
"Pallaso has a big problem with his head and needs to see a psychiatrist. He needs to know that being an MP is not a joke. He is still looking for a future yet I am already in my future, I heard him demanding for an apology but I am saying this in front of the cameras, I will not apologise to Pallaso because he is not worth apologizing to.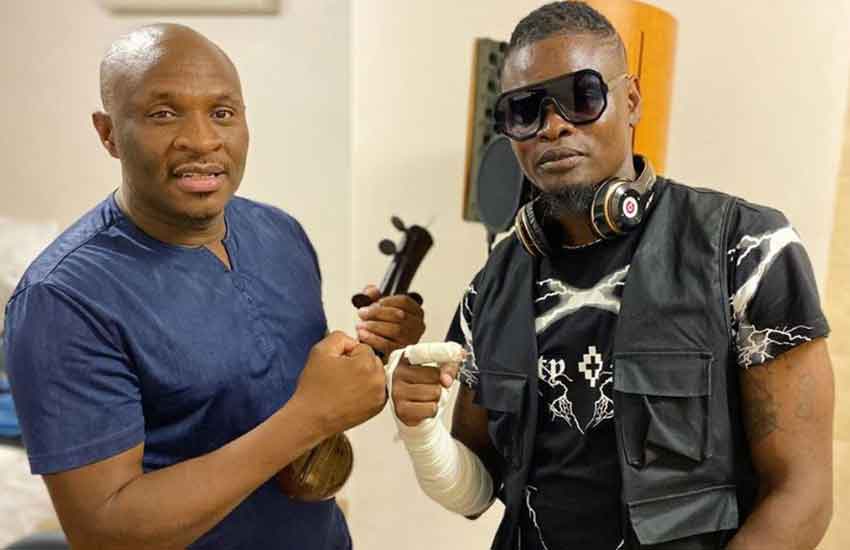 "When I was doing these things, Pallaso wasn't born yet. He is like cracked feet that I scratch he needs to know his level because I am a legend and he is just a young boy," the legislator told Spark TV.
In the February 19, 2020, incident, Pallaso claimed that goons accosted him as he was travelling with a friend and narrowly escaped death after he hid in a garage.
"Ugandans pray for me, I'm in serious problems... I went with my colleague and went to a place with Kiwunya Denno, who cruised me to that location... We stopped by the roadside, only to find people with Machetes and children, the little children pointed at me and within no time, the gang came to our car.
"I opened the car and took off. The driver sped off, leaving me with the gang that descended on me and started thumping me. I fell down. As I took off, I was knocked down by a car, I tried to open this car to escape from the mob that was armed with pangas, but the driver too sped off," he said.
Read Also: What really happened to Pallaso? Video of vandalized Benz emerges
To some, however, the details did not add up. A point he shrugged off in disgust as an attack on his reputation and an injurious attempt to sanitize hate crimes.
"My fellow Ugandans joking about my situation I want to inform you 'Xenophobia' is real. I am not in court and I don't owe anybody an explanation but the greatest part of it is I'm still alive," he stated at the time.
Related Topics