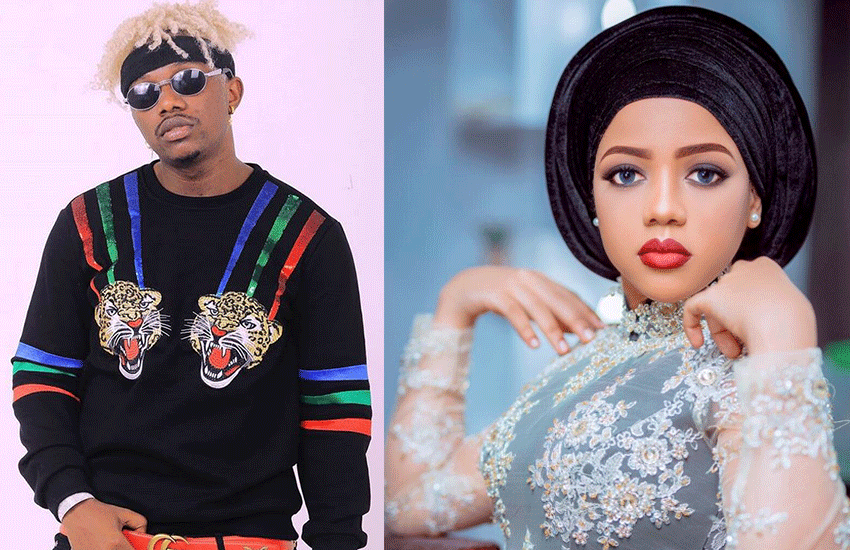 All is reportedly not well between Tanzanian singer Raymond Shaban Mwakyusa alias Rayvanny and his wife Faima 'Fahyma' Msenga.
According to Tanzanian media, Fahyma and Rayvanny have allegedly called it quits after a serious fallout that dwarfs their 2017 split.
In a post shared by Rayvanny on Instagram and picked by his followers to confirm the breakup, the singer revealed that Fahyma walked out of their marriage.
Rayvanny stated that he does not blame her for the move, wished her the best and added that he will always love his family.
"Nimekua nakuheshimu miaka yote tuliokua pamoja kuna mengi tumekoseana na tumesameheana na most of the time umekua ukitamani maisha ambayo kila siku nakwambia hayatakusaidia. Nakuheshimu na naishemu sana familia yangu. Ikiwa umeamua mwenyewe kuondoa I won't blame you. Still love my family. Nakutakia maisha mema," shared Rayvanny.
In a twist, however, the singer posted a screengrab of a cryptic message alleged to be from his baby mama telling him off.
The message states that to her and their son Jaydan 'Jay' Vanny, Rayvanny is dead.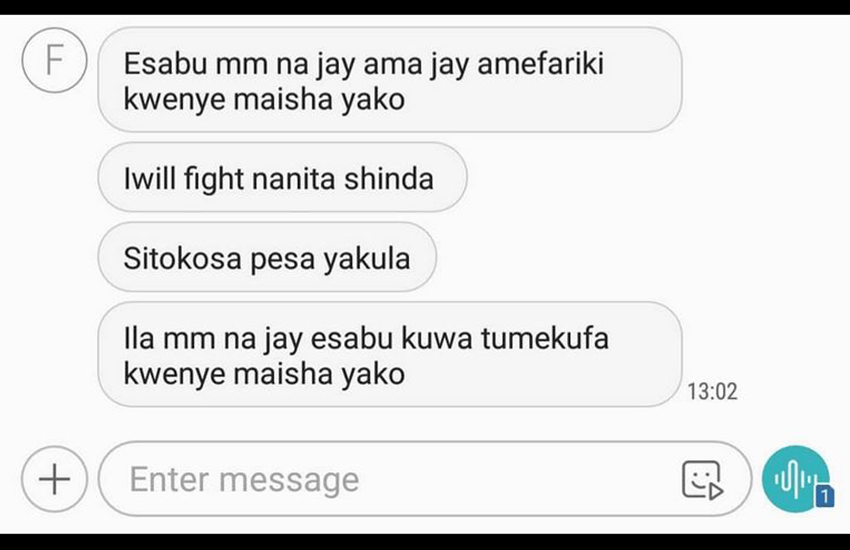 In 2017, the two almost broke the internet with their highly publicised spat over claims she cheated with Ali Kiba's brother Abdu Kiba.
"Mpende ila usimuamini, mpe ila sio vyote, mtunze ila usimchunge , mpe mwili wako ila usimpe siri zako. Ata mkojo ulikuwa soda, vitamu ndio vichungu. Keep it in your mind," he wrote at the time.
Fahyma in response denied the allegations and deleted all photos of him on her page and updated her status to "single mama."
Unfazed, Rayvanny followed suit by demanding that she drops her social media moniker "Fahyvanny."
They rekindled their love after Wasafi Classic Baby (WCB) members reportedly intervened.
Clearing the air a few months later, Fahyma claimed that naysayers were out to drive a wedge between them.
"Unajua watu wengi hawapendi mapenzi yangu mimi na Rayvanny, yaani wanatamani hata kesho tuachane, lakini hicho kitu hakiwezekani kwa sababu mambo ninayompa tukiwa wawili sio rahisi kunisahau, kwa hiyo wanapoteza tu muda. Bora waendelee kufanya vitu vyao vya maana kuliko kufuatilia maisha yetu," she told Shusha Pumzi.
Related Topics