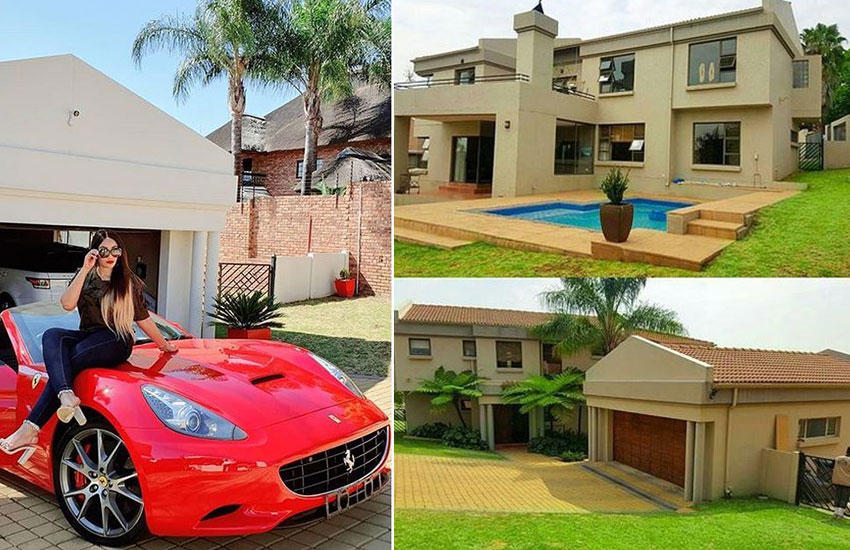 Zari Hassan has in a classic fashion shut down fans of her ex-lover Diamond Platnumz who were demanding that she vacates a mansion bought by the singer in 2016.
Zari stated on Instagram that she has no intention of vacating the property having used her wits to acquire the house from Diamond for her family.
She added that she owns four houses in South Africa and anyone who has an issue with her living in her estranged baby daddy's house should try kicking her out.
"Wenye comment za toka kwa nyumba yetu. Tabia za kuzaa na wanaume bila kutumia akili sio tatizo langu. Nilitumia akili zangu kununuliwa nyumba na watoto wangu (It's a future investment for the kids).Kumbuka nyumba ninazo 4 apa sauzi. Mwenye uwezo wake aje anitoe," posted Zari.
In an explosive interview with Wasafi FM on Tuesday, Diamond claimed that he forked out Sh43.6 million for the house believed to be located in an upscale neighbourhood of Johannesburg.
He said that the property is still in his name but he has no intention of kicking Zari out.
"Nyumbani kwangu nimenunua nyumba $430,000 nimempa akae. Na ningekua na uwezo kusema sahi nko na documents nakuuzia nyumba watu wanatolewa, siwezi kufanya hivyo. Wacha aishi, amenizalia sina sababu ya kufanya hivyo.
"Kwa nini nifanye hivyo? Sina roho mbaya. Akae mpaka siku atachoka. Anaweza akaja na bwanake pale… sijawai kuongea kwenye mtandao, sijawai kuusema. Sina huo ushamba. Nshaachana na yeye sina roho mbaya," Diamond told Wasafi Fm.
The Wasafi Classic Baby (WCB) CEO surprised Zari Hassan with the mansion on her 36th birthday.
Related Topics