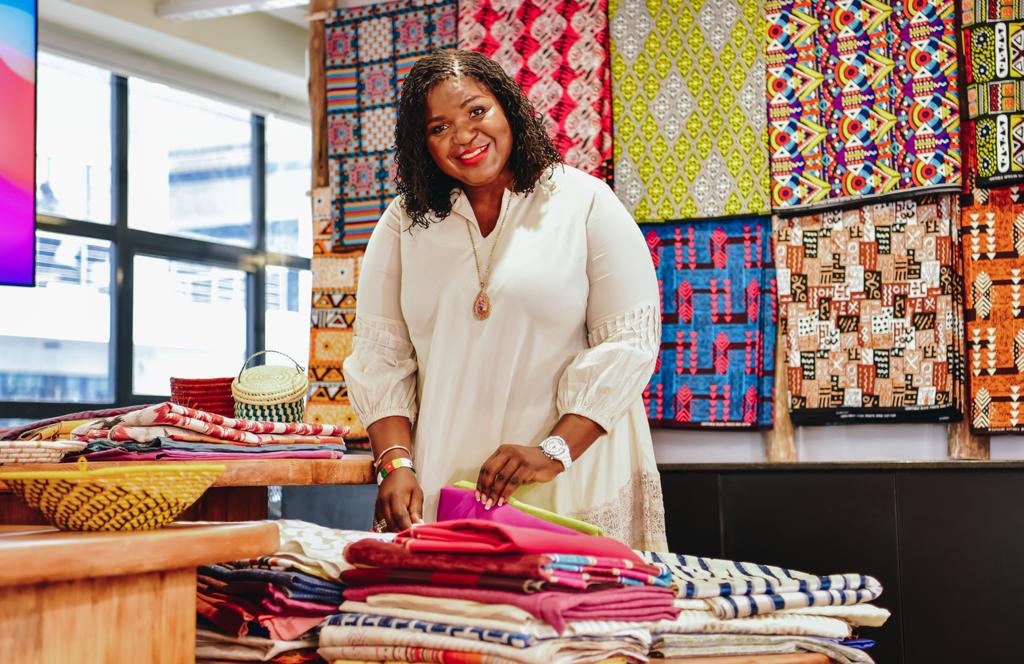 There are a few places in Nairobi where one can appreciate the concept of a human-centred design when technology solutions are being developed.
The Visa sub-Saharan Africa Innovation Studio is among these few places.
And as the Visa General Manager for East Africa, Corine Mbiaketcha insists, our conversation can only make sense as we walk around the studio's immersive set-up.
"Everything that you see talks to our daily realities. The studio is built to solve Africa's needs," she explains the thinking behind the facility, the first of its kind in Africa.
Global payments giant Visa recently stirred excitement in the region after launching the studio aimed at co-developing digital payments and commerce solutions.
The facility is part of a network of global innovation centres operated by Visa since 2016 in top locations, including San Francisco, London, Dubai, Singapore and Miami.
Through its collaboration and experience zones, the studio works with partners in the Visa's ecosystem such as banks, telcos, financial technology (fintech) and regulators to not only accelerate digital commerce but also to move money efficiently and securely and also deepen financial inclusion.
"In building this, we looked at what the typical African interacts with within their day right from the home, mode of transport used to interact with a retailer in the marketplace," says Ms Mbiaketcha.
Here, ideas to expand the growth of emerging payment areas such as "tap to phone" and pay on delivery will be explored alongside the ongoing development of cutting-edge smarter payment solutions that leverage blockchain, the Internet of Things (IoT), virtual reality and biometrics.
Tap to phone is a no-additional hardware solution to enable your smartphone or tablet to accept contactless card-present payments.
The move is expected to provide Visa clients and partners with tools to overcome some of the biggest business hurdles while uncovering new commercial avenues of opportunity.
The studio has simulated the typical African day, anticipating how a person will use digital payments.
It begins with a connected home styled in a South African setting, seeking to improve the online shopping experience from the comfort of one's home using the phone.
Once onboarded to a super app, one can access a credit limit and do other activities, including booking flights, getting travel insurance and even shopping using augmented reality.
When it comes to mobility solutions, the studio uses an East African case study of the matatu, where through the super app, one can scan a QR code to pay.
It also simulates a store where one can buy digital goods such as non-fungible tokens (NFTs) physically and vice versa.
Interestingly, there's a "magic mirror" where one can sample clothes without the hassle of physically putting them on. Biometrics help to explore other payment modes such as using facial recognition when purchasing in a store.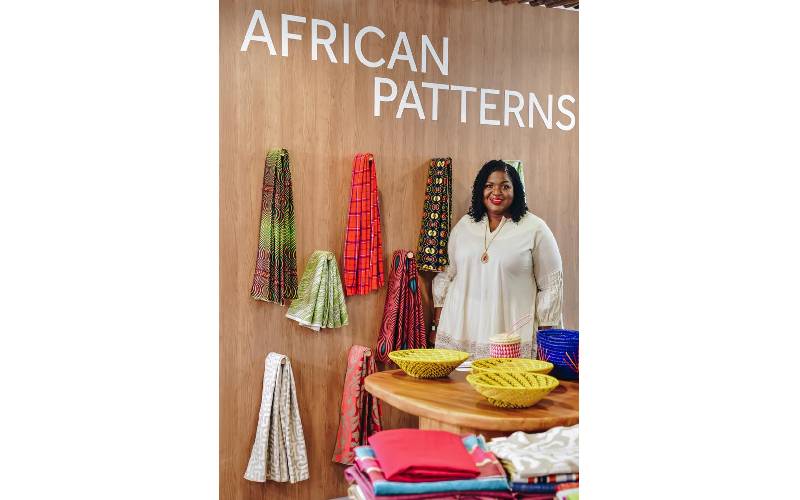 There's also a West African themed open-air market where digital payment options are explored.
Small business persons can, for example, through the super app access loans and also seamlessly make payments to their workers.
Several sub-Saharan African companies have already leveraged Visa's innovation centre capabilities.
These include Paga, Nigeria's biggest mobile payments firm, which collaborated with Visa to co-create a platform that offers tools to small businesses and East Africa's telco giant Safaricom on a solution to enable 24 million M-Pesa users to transact at Visa merchant locations and 150,000 M-Pesa merchants.
Visa's commitment to boosting innovation can be best viewed through the eyes of Ms Mbiaketcha who describes herself as a "passionate Afro optimist."
After 18 years of studying and working in Europe, she returned to Africa in 2020 to play her part in building the continent.
Business intelligence
Until 2019, she was based in the Ivory Coast working for Oracle, one of the world's largest database management firms, where she headed the business intelligence and data warehousing unit for Africa.
She studied finance but chuckles that she never liked technology then. She says it is only through tech that Africa can excel.
"By 2030, half of the youth population in the world will come from sub-Saharan Africa. That population can only be managed through optimising the uses of technology, which benefits both consumers and businesses," says Ms Mbiaketcha.
Technology boosts activities such as entrepreneurship, innovation and creativity.
Visa established itself through debit and credit cards and has since taken the lead in digital payments as the world shifts to mobile phone use. Cards are slowly becoming extinct.
The pandemic has accelerated the adoption of a cashless system, but here in Africa, old habits die hard and cash remains king.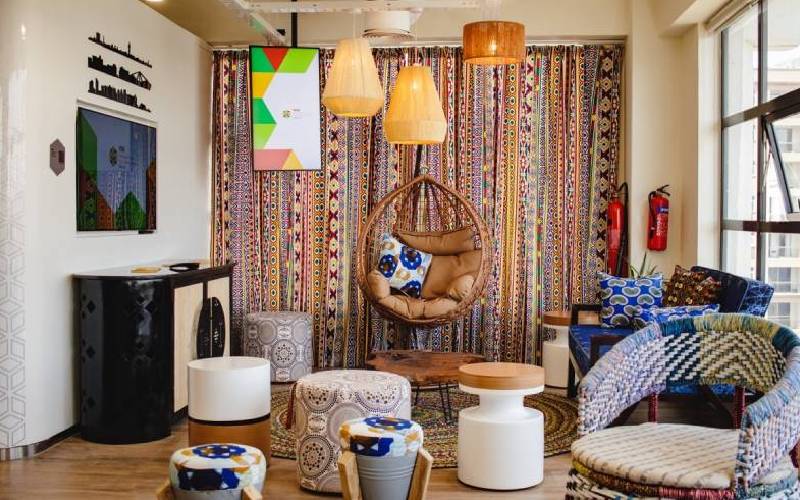 "People are using less and less cash in other areas of the world. But in Africa, we still heavily use cash. This is why it makes all the sense to bring innovation to Africa," explains Ms Mbiaketcha.
Kenya leads in mobile phone penetration, which explains why Visa has pitched a tent here.
Mobile networks
Official data shows that about 59 million mobile phone devices were connected to mobile networks in the country by last September.
Out of this number, 33 million were feature phones, while 26 million were smartphones, putting the penetration levels at 67.9 per cent and 53.4 per cent respectively, according to the Communications Authority of Kenya (CA).
Mobile money penetration stands at 71 per cent, with the value of mobile money deposits standing at Sh1.1 trillion.
Ms Mbiaketcha notes that even though mobile money uptake is deep in Kenya compared to the rest of the continent, there's still plenty of work to be done.
Consumers need to be shown the benefits and convenience.
"One of the reasons why we positioned the studio here is because of the mobile money revolution. However, the penetration of digital payments is still wanting."
But there's a much bigger picture to accelerate digital payments to the rest of the continent. "We have people travelling here to co-create with us from the rest of Africa. This will generate solutions that will address local needs. That's the contribution we at visa can bring," she adds.
This helps explain the enthusiasm about the innovation hub from the ecosystem - banks, telcos, fintech, payments services providers and regulators.
At the launch, Central Bank of Kenya (CBK) Governor Dr Patrick Njoroge commended Visa for picking Kenya as the regional centre for the innovation studio.
"If it (innovation) happens in Kenya it will also happen in other sub-Saharan African countries. That's why it's important to test things here and have the innovation studio here," said Dr Njoroge.
CBK recently launched its National Payments Strategy for the next three years, which aims at a secure, fast, efficient and collaborative payments system that supports financial inclusion and innovations that benefit Kenyans.
Dr Njoroge urged Visa and other innovators to ensure that their technology is people-centric, solves problems and deepens financial inclusion.
He pointed out a long term relationship with Visa in terms of raising the quality of Kenya's cyber security, saying that CBK had been working with the firm, local banks and payment service providers to strengthen the digital finance infrastructure.