When 'fake it till you make it' is good business advice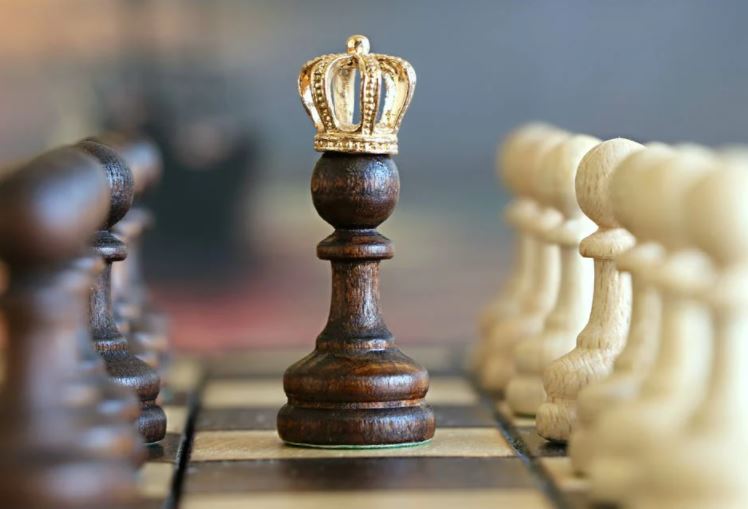 Venturing into business is like entering a highly competitive race, where every moving part plays a big role in your success or failure.
At this stage, most entrepreneurs encounter self-doubt. After all, it is not an easy task building from scratch and compelling others to believe in and invest their money or time into your vision. It is no surprise, therefore, that many new entrepreneurs adopt the "fake it till you make it" approach.
This approach can boost your confidence and convince others to believe in your idea. Remember, your biggest job as an entrepreneur is to sell. You have to sell your vision to employees and partners, to investors no how you can make them money, and finally to customers and clients as you convince them to buy your products and services.
However, there's a thin line between faking it till you make it and bullsh*tting. Faking it till you make it is founded on the idea of "acting as if", which is based on confidence and optimism that you are able to deliver on your promise. The latter is founded on insecurity and fear of admitting and confronting reality.
With that in mind, here are simple, yet powerful ways to fake it till you make it in business:
Choose Your Business Name Wisely
The name you choose for your business plays a big role in its branding. Think of naming your business as laying the cornerstone in your business foundation. Laid correctly, the entire structure of your business will be properly aligned. But if you get the cornerstone wrong, the whole structure of your business will be off.
A great business name can help you convey confidence and an image of success in your industry. The business name should match your vision, mission, and core values. It should also be easy to remember and pronounce. Now that you have a strong business name, commission a professional logo and other branding material to help you stand out from the competition. While at it, get a corresponding URL and set a professional website.
Communicate in Plural
At the beginning, you are probably wearing all the hats in your business. You are the CEO, the accountant, the messenger, and the secretary. However, clients might feel more confident about working with a bigger enterprise.
You can create the illusion of having a big business with partners, investors, employees and different departments by using "we" instead of "I" when referring to your business. It is especially important to communicate in plural on your website, emails and branding materials.
Get Part-Time Office Space
You can run your start-up quite well from the comfort of your home. However, when you set up meetings with prospective clients, your home office is unlikely to inspire confidence. But renting office space can be very costly for a small business.
The solution is to rent part-time office space. Luckily, there are various co-working spaces that provide different options for entrepreneurs and freelancers. You can hire a boardroom for the day or pay monthly for a designated desk or office. Although they can be expensive, co-working spaces come with extra benefits that include opportunities to network and collaborate with others, increased productivity, and access to cost-effective equipment and amenities.
Hire Versatile Employees
Having a couple of versatile employees can give the illusion that your start-up is more established than it actually is. If you hire someone who can be your assistant, and double up as a social media manager and marketer, they can offer your company much more and save you from hiring too many people too quickly.
When your clients hear you referring to "my assistant", "our social media manager", and "our marketing manager" they will picture three individual employees. When clients receive correspondence from an assistant, it also creates a sense of importance around you.
During the hiring process, look out for candidates with versatile skills – they will be invaluable when you can only afford to hire one or two people.
Always Look the Part
Quitting a 9 to 5 to start your own business doesn't mean you should now dress like a hobo. You might have to take your dressing a notch higher to impress prospective partners, investors and clients.
No, we are not saying you should always be in power suits. How you dress is largely determined by what is expected and deemed acceptable in your specific industry. See how the most successful entrepreneurs in your space dress and aim to achieve its best version.
Focus on Social Media
Having a strong social media presence for your business is imperative when you are "faking it." Social media presence can help boost name recognition in your niche and accomplish customer service. Carefully research on the kind of content that is appropriate and effective for your social media profiles and engage with your audience. Do not spam media feeds with constant ads – that is likely to get you unfollowed and leave a poor impression on your audience.