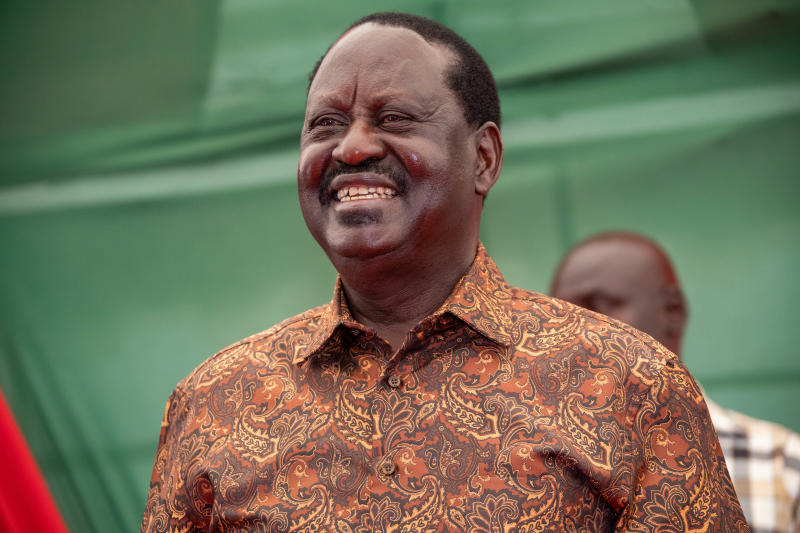 Hold it right there, Hon Raila Odinga, did you say you will offer free education all the way to tertiary? I understand tertiary to mean up to university education, probably first-degree level. Well, I have archived the video clips, newspaper stories and online links that may disappear shortly after the August elections in which you make the promise. I would like to be sure your pronouncement on free education was not taken out of context.
Of course, all factors remaining constant, if you sustain the campaign momentum, persuade high voter turnout, especially in your strongholds, outsmart your main presidential competitor and plead to your God that no major upsets happen between now and the polling day, you will be sworn in later in the year as the fifth president of the Republic of Kenya. So, let us work with the hypothetical scenario that this time around you be held responsible for what you promise us during your ongoing campaigns.
The fourth Sustainable Development Goal is quality education. It aims for inclusive and quality education and promotes lifelong learning opportunities for all. The goal clearly states actionable recommendations that I hope inform your choice of free education as a pillar in your electioneering campaign. The actions include: creating safe learning environments; providing scholarships for higher education and professional development of teachers.
Education inequality in Kenya is so normalised that we do not critically think about it. Informal settlements such as Mathare, Kariobangi, Kibera and all others in our cities and major towns run schools that are in deplorable condition. The learning environment is neither safe nor conducive. Children in the historically marginalised areas in northern Kenya learn under very difficult conditions. If it is not too much heat, drought or flooding, it is perennial conflicts. The nomadic lifestyle does not help either. Now that you are promising free education, ensure the learning environment is actually conducive.
Concerning scholarships, it is obvious that the Higher Education Loans Board (Helb) scholarship programme does not have the kind of money that will see children from poor families access quality education. Too many students are at pains to feed themselves while undertaking university education. Some resort to unorthodox means to survive.
Disadvantaged parents have done everything in their ability to raise the kind of money universities levy but that pushes them deeper into poverty. Educating children, rather than becoming a blessing, turns out to be a long-term punishment. After all, there is no guarantee that graduates will get gainful employment. If I get you well, you will ensure inclusive learning and guarantee university students affordable, accessible and quality education.
I am archiving your promise because many years ago, children were promised tablets by a team that loathed anything analogue. History does not lie. The promise was never fulfilled. Instead we now have a raft of promises that steer clear of digital learning. Yet, learning is fast going digital.
High-end schools use online platforms for tutorials, connecting parents, children and the teachers to one platform that enables parents to monitor the progress of their children in real time. Moreover, in the interest of going green, teachers and students are encouraged to go digital as a necessary proactive measure in conserving our environment. The more learning goes digital the fewer trees we cut to produce paper.
Perhaps you will not push your free education agenda to digital learning. However, if you make good your promise many children from disadvantaged backgrounds will greatly benefit.
Repeatedly research has shown that the top two priorities for Kenya today are provision of health and inclusive, quality education for all. As an equaliser, education should include retooling, reskilling and incentivising teachers at all levels. Battered teachers will do the minimal to keep their jobs. Low job satisfaction will not produce graduates fired to transform our countries for the better.
The writer is Executive Director, Loyola Centre for Media and Communication.