Of elections and Kenya's tribal foolishness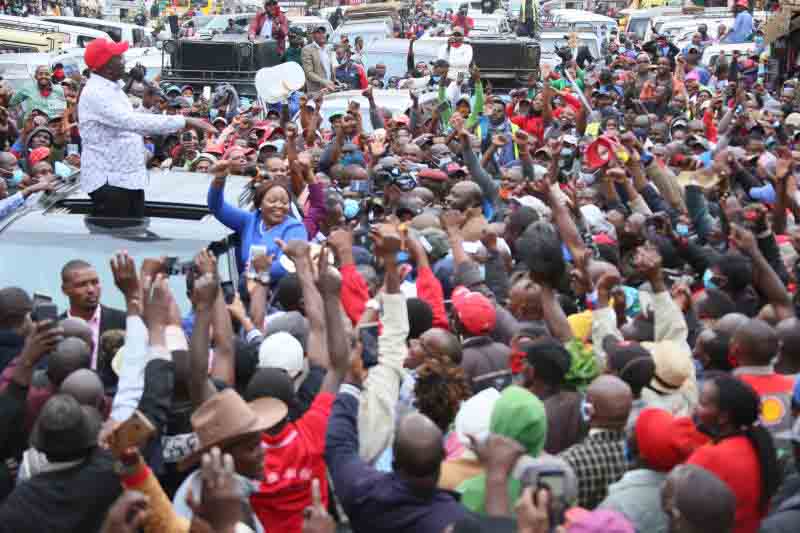 Mt Kenya has a spokesperson to lead negotiations with presidential hopefuls on a share of the government.
And, did we hear it right that the successful presidential candidate in the negotiation will have to part with 40 per cent of the various appointments including seven Cabinet secretary slots to Mt Kenya?
And, isn't it true that the Rift is peacefully quiet because its voters see a chance of winning the presidency? Which means they are in charge of at least 60 per cent of all appointments and privileges if it wins the presidency. Similarly, if Nyanza wins the presidency, it starts off with at least 60 per cent of the sharable national cake. Remember the cake is not infinitely expandable.
Let us build this case deductively. Even if Mt Kenya were to be pushed back to accepting 30 per cent of the positions, including a possibility of dividing itself so it can reap from the incoming government and the opposition, the other big voter numbers come from the Rift Valley. Since the principle of sharing government is numbers of elected leaders, the Rift Valley will come second anyway. So give it at least 30 per cent of the sharable positions were it to lose the election.
Anyone else outside these two regions that have ruled Kenya since independence will have to queue up for the partly remaining 40 per cent government opportunities. Well, haven't the 'minorities' contented themselves with this share for the duration of the independence decades anyway? Why complain now?
The absurd has been normalised through consistent failure to recognise ourselves as Kenyans who share a common home. Going forward, I do not know how long everyone else will be content with the status quo but here are a few lessons from the way national leading political campaigners have positioned themselves thus far.
First, high school students have been socialised into national values through the highly commendable and formative extra curricula activities such as music and drama festivals to not just think national but interact national. Come 2022, the 18 to 23-year-olds will vote for the first time.
That is when they will wake up to the reality of tribalism. Beyond the mere sloganeering of national outlook of political parties, the truth is that each political party has a dominant tribe behind it. Almost to a man, each young adult voter from Luo Nyanza, Rift Valley and Central will firmly stand behind the flag of respectful tribal leaders. All the good work that teachers have done in learning institutions will go up in smoke just like that.
Second, this new batch of first-time voters will be introduced right from the village level that there is such as a thing as "the tribes supporting us vs the tribes against us." Those who come from areas of leading presidential candidates will be conveniently baptised into "our own" in total contrast to the friendships they formed in school. Their surnames will acquire new value. Will these young adults ever reverse the new world where tribal identity by and large defines who one becomes?
Third, most of these young voters would be in tertiary learning institutions. For the first time, they begin to experience sharp tribal divisions amongst their colleagues on whom to vote for. These kind of excruciating experiences leave permanent imprints in their minds. By the time they become "tomorrow's leaders" they would have been socialised into silos of tribal chieftains disguised as national leaders.
I am amazed at the sharpness of university students. Soon they will discover that the think-tanks behind presidential candidates are highly rated intellectuals. Shame really, what depth is there in the ongoing campaigns beyond ethnic mobilisation befitting intellectual rigour?
It's intellectually painful to see young adults mobilised on principles of self-pity and tokenism. Further, we cannot appeal to young adults to vote on the basis of "what is in there for our tribe". Seriously, what future are we bequeathing younger generations?
Dr Mokua is executive director, Loyola Centre for Media and Communications