Not even KCPE and KCSE grades could set apart identical twins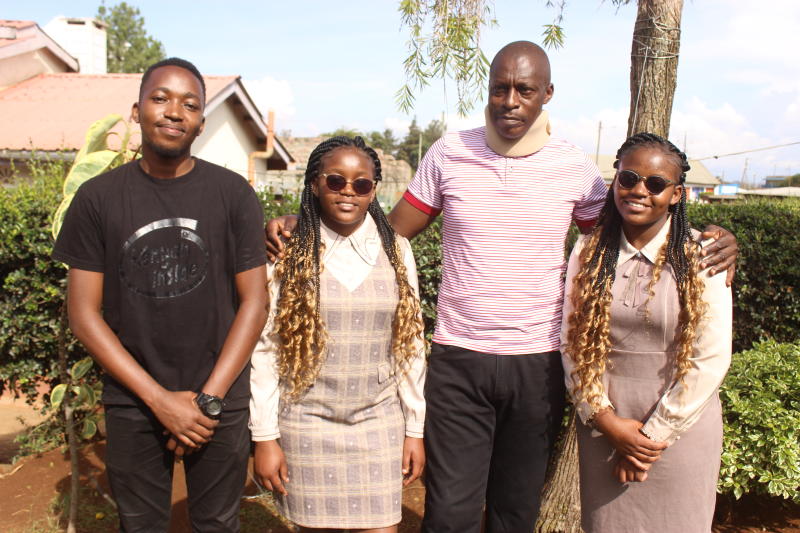 Five years ago, twins Chelsea Sagala and Brook Sagala scored 380 marks in their Kenya Certificate of Primary Education (KCSE) at Kakamega Hill School Junior.
On Saturday, when their KCSE examinations were released, history repeated itself as the twins scored the same Grade of B minus of 57 points.
Chelsea and Brook, who hail from Maili Nne in Eldoret, Uasin Gishu, joined Maria Soti Educational Centre in 2018. In their KCSE exams, the twins who were born on May, 8, 2004, scored almost similar grades in all the subjects.
According to them, scoring the same grades did not come as a surprise. They would get the same performance in most exams and would only differ by a few marks or grades.
"We were always together and shared everything throughout our studies. We would study together and join the same discussion groups. We've spent all our lives together," said Brook.
Chelsea said they hoped to score better but were happy with the grades they got. They look forward to joining the same university to pursue a law degree.
"We are looking forward to joining the Catholic University of East Africa to pursue law just like our elder brother. We have always wanted to follow the same career path," said Chelsea. The twins said their hobby is dancing.
They look alike and always confused their teachers and colleagues. "If you interact more with us, you will notice my sister is chubbier. She is an introvert while I am outspoken," said Chelsea amidst chuckles. Their father Kennedy Sagala said he was proud of his daughter's performance and hoped they would join the university to pursue their dream careers. Sagala said his daughters had been admitted to different high schools but he chose to take them to the same school according to their wishes.
"They have been a hardworking pair and I have always known they have almost the same capabilities. They have been getting similar grades since primary school. Although we had hopes that they would score B plus and above, we are happy and thank God for the marks they scored," said Mr Sagala.
Sagala said while his daughters grew up, they always worked together. He says they never liked being separated for whatever reason.
"Even if you send one to bring you something, they would go together. If you call one, they would all respond," he added.
At the Maria Soti Educational Centre, students and teachers gathered to celebrate the performance of the school, which was best in the county with a mean score of 8.140.
The school had 57 candidates out of which 54 will get direct entry to universities. Deputy Principal Joshua Ogoi said: "We thank God for the excellent results. We attribute the good results to hard work that the teachers and students put in. We were position one 10 years ago, and today we are back at it. We hope to maintain this position," said Mr Ogoi.