We are ready for CBC shift, ministry says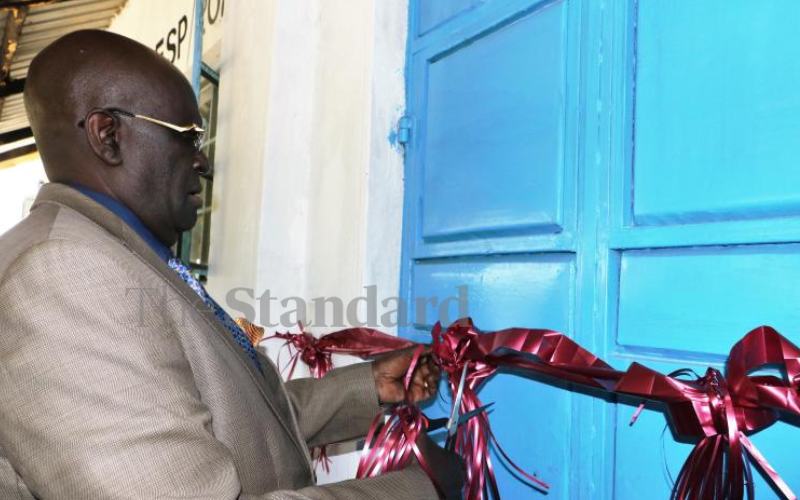 Education Cabinet Secretary Professor George Magoha has said implementation of the new curriculum is on course, dismissing naysayers who discredit the programme.
He said the roll-out of the Competency-based Curriculum (CBC) is in progress, noting that the inaugural class is scheduled to join Grade 6 when schools re-open today. "After schools re-open, we shall have more than nine million children learning under the CBC curriculum," said Prof Magoha.
He also said that plans are complete to transition learners under the new curriculum. He said the pioneer CBC learners will smoothly join Grade Six when schools open.
He listed teacher training, the construction of classrooms, and support for digital infrastructure to anchor digital learning as some of the key milestones ahead of the transition.
Prof Magoha said books have been delivered to schools by the Kenya Institute of Curriculum Development (KICD), classrooms constructed and teachers trained in readiness for the transition.
"As a Government, we have done everything possible to midwife the transition from the 8-4-4 to the CBC," said Prof Magoha.
Prof Magoha said next month, the pioneers will join Grade Six and sit their first national assessment later this year.
He said teacher training for Junior Secondary School is due to take place next month and by the time, the learners transition to Grade 7 in January next year." A projected 60,000 teachers comprising six teachers per school, from public and private secondary schools, will have been adequately equipped to effectively deal with the transition," said Prof Magoha.
Teachers Service Commission (TSC) Chief Executive Officer, Nancy Macharia, said the total number of teachers trained in CBC in the last three years is 229,292.
"The Commission has planned the training of 60,000 Junior secondary school teachers in CBC and Competency-Based Assessment [CBA) with effect from April 25," said Macharia. She said that the training will adopt a phased model that will start at the national level to the county and sub-county levels.