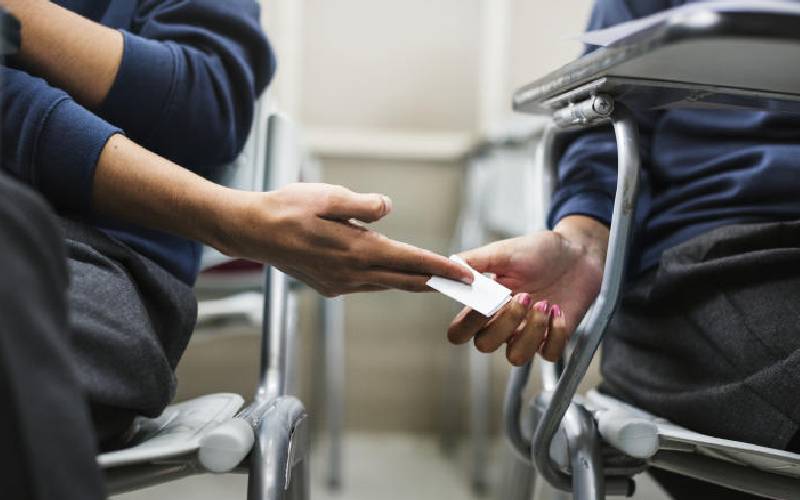 Some 441 learners accused of cheating in the 2021 KCSE exam will not get their results.
Education CS George Magoha said the results will be held pending investigations.
The CS said the Kenya National Examinations Council will not be lenient on offenders who violate exam integrity. Among the materials confiscated were 203 unauthorised materials, 223 mobile phones, eight cases of impersonations and six cases of collusion.
In one incident of causing a disturbance, CS Magoha cited a case in which a student attempted to attack a teacher.
The CS added: "Many mobile phones that would have been used to relay pre-exposed examination materials were confiscated before they could be used."
According to the CS, tough security features such as storing exam papers in containers helped to prevent cheating. "About the intellectual property of the containers, I got it from northern Uganda. We have improved it to ensure there are about eight other security features," Magoha added.
Part of the process includes having representatives from the Education and Interior ministries open the exam containers.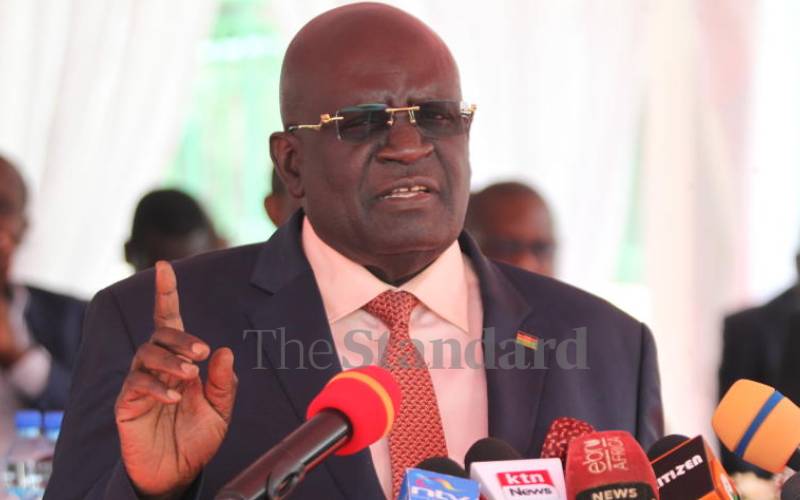 The container locks are manufactured at unidentified locations and the keys cannot be duplicated.
"The issue of leaking is used for promotive and speculative purposes. It cannot happen."
Prof Magoha previously said KCSE marking will be done under strict and meticulous guidelines to ensure exam integrity. The exercise was done in 35 centres.
According to the Kenya National Examination Council (KNEC), 831,015 candidates registered for the 2021 KCSE examination in 10,413 centres.
University Education and Research Principal Secretary Simon Nabukwesi recently indicated that the KCSE candidates will start joining universities as early as June, this year.
Mr Nabukwesi said entry into vocational institutions will begin in September. "The Kenya Universities and Colleges Central Placement Service (KUCCPS) will start placing the candidates in the institutions immediately."