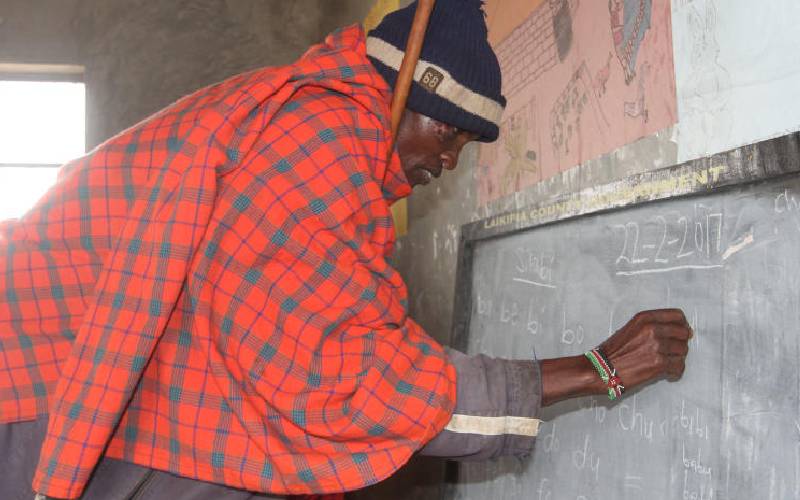 Fear of ridicule has been cited as the main reason why men in Lugari sub-county have failed to embrace adult education.
Adult literacy programme officers believe the trend could see women slowly take over roles played by men in future.
Justina Mmasi, the sub-County Adult Education Officer (SCAEO) said 75 per cent of adult education learners are women.
Veronica Mukhwana, 38, who hails from Kona Mbaya village in Lugari, says she opted to go for adult classes in order to achieve her dream of becoming a pastor thereafter.
The mother of six said she desires to preach the gospel "but I cannot manage to do that effectively without being able to read and understand the bible," Mukhwana said yesterday.
She also hopes that adult literacy will help her secure a job in future. "It has been hard for me to secure a job despite the harsh economic times," she said.
"I have done odd jobs in order to assist my husband raise our children, I believe adult education will help me enhance chances of empowering myself and my family."
Three of her children are in high school "and they encouraged me to go to school when I sought their advice."
She wakes up at 4am in order to milk her cow and attend to other house chores including preparing breakfast for her children and see them off to school before reporting to a nearby adult education centre by 7am.
According to her, balancing house chores and classwork is strenuous at times.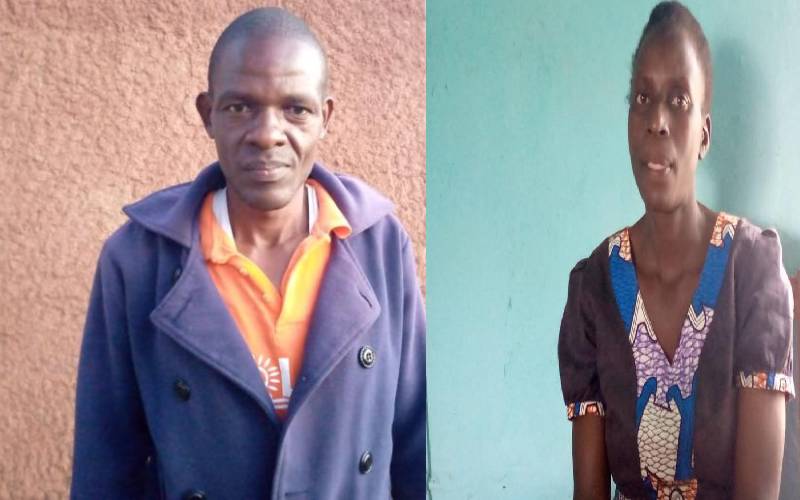 "You have to cook early and ensure children eat and sleep on time so that you can get ample time to read and complete the assignment."
"Sometimes, I have to help my children write their assignments first. I am focused on sitting Kenya Certificate of Primary Education (KCPE) examination and later advance my career in evangelism," she said
Luke Barasa, 36, joined adult education in 2018 about 16 years later after he left primary school in 2002. He is among a handful of men who have embraced adult education with hopes of bettering themselves.
"My parents could not afford to take me to a secondary school then, I decided to train as a mechanic but the desire to continue studying remained alive in me," Barasa said.
He studies at Lumakanda Township adult centre "where I will sit the Kenya Certificate of Secondary Education (KCSE) examination next year. I am confident I will pass the exams and train as a teacher."
Barasa also aspires to try his hands in politics and believes a good education will enable him to achieve that dream. "In 2012, people wanted me to go for the MCA seat but I did not have a requisite certificate."
His understanding of mathematics has shocked the teachers at the adult centre. Barasa helps his colleagues to solve equations at the centre.
The father of two children says his family and neighbours have been his greatest motivators. "My family encouraged me to go back to school but some people in the community discourage adult education through negative sentiments. They think we are wasting time or we may not make it."
Usually, Barasa wakes up as early as 4am to revise and later attend to his livestock. He reports to school at 6.30am and leaves at 5.30pm.
"My wife encourages me to press on and achieve my career desires. She got C- in her KCSE exams but she says she could go back to school in order to improve on her grade and join university. Currently, she is a farmer and a tailor."
According to Ms Mmasi women perform better compared to men. "But that should not be cause for men to shy away," she said.