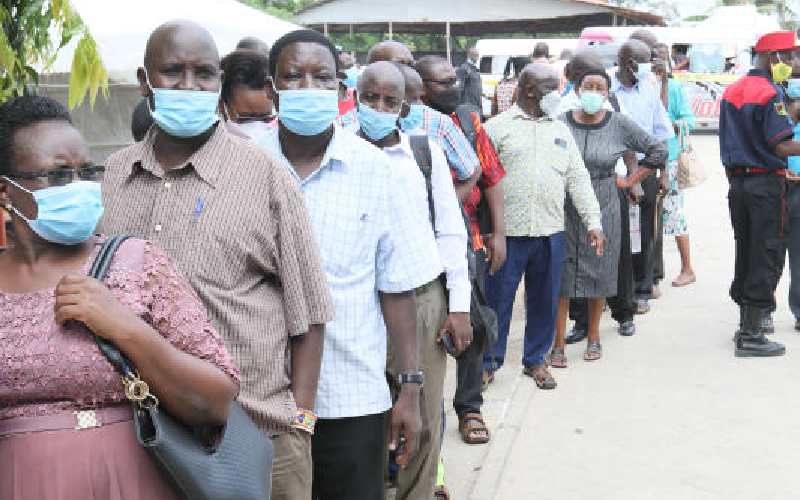 Headteachers from across the country yesterday started trooping to Mombasa for the Kenya Primary School Heads Association (Kepsha) annual delegates conference.
The teachers began arriving in buses, booked hotels in Mombasa County and nearby Mtwapa in Kilifi County ready for the conference to be held at Sheikh Zayed Children Welfare Centre, Nyali sub-county.
Last year, the conference was not held due to Covid-19 restrictions.
Kepsha national chairman Johnson Nzioka yesterday said about 10,000 headteachers will meet to discuss effective leadership in schools for better learning.
The three-day conference will be officiated by Education Cabinet Secretary Prof George Magoha and Principal Secretary for Early Learning and Basic Education Dr Julius Jwan.
He said stakeholders will discuss the strides made over the five years in the Competency-Based Curriculum (CBC) implementation and ensure its success.
"As a key stakeholder, Kepsha is an interested party and would like to see the success of CBC. That is why this year's conference is critical since it will help us to have a look into the success and mitigate any gaps that the curriculum may have faced five years on," said Nzioka.
He said the theme is 'The Headteacher: leading in crisis, remaining the future'.
"In the past few years, new headteachers have taken up school running roles and require added skill sets to effectively execute their duties," said Nzioka.
He said the Covid-19 pandemic challenges have already constrained the education system has forced teachers to change their teaching methods.
"Teachers have recently made to provide remote learning, support vulnerable populations, reopen schools and ensure that learning gaps in the curriculum are being mitigated," said Nzioka.