Charles Ochome elected Kenya Private Schools Association chairman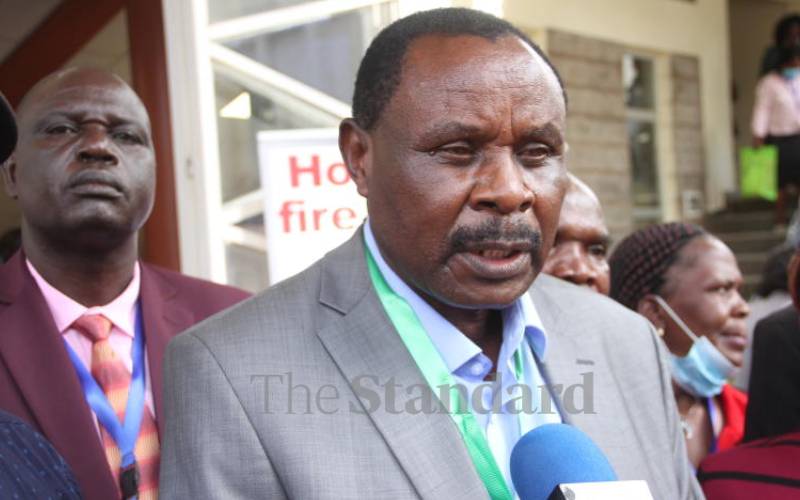 The Kenya Private Schools Association (KPSA) has today held its elections where three top national officials were elected unopposed.
Charles Ochome has been elected as the outfit's new national chairman, taking over from Mutheu Kasanga of Lukenya Schools.
Ochome will serve for a period of two years deputised by Solomon Munene from Kirinyaga county.
The former Chairperson for KPSA Nairobi branch Rosebelle Ojiambo was elected as the secretary general.
Ochome pledged to work closely with the government citing previous challenges where the ministry of education sidelined private schools.
"I would like to thank the members for trusting me with this mandate. This is the time to work together with the government so that private schools are not sidelined," he said.
Ochome said he would work with his team to support the schools greatly affected by the Covid-19 school closures and hence struggling with operations.
" My appeal to the KPSA members is unity and support for the good of the association," he added.
Other officials who were elected during the exercise that took place during the Annual General Meeting held in Nairobi include Rukiya Omar from Mombasa who clinched the assistant Secretary general position. Stephen Kisili from Makueni county was elected as the national treasurer and will be deputised by Mercy Lugariki from Vihiga County.
The five officials elected to the national office form the association's National Executive Committee (NEC).
Ms Ojiambo dismissed claims that private schools were paying low wages to the teachers noting that school closure in 2020 affected the institutions.
"We call on the government to give fair treatment to private schools because we are not competing with the government. We play a big role in reducing congestion in public schools. There are private schools but there are no private children," said the association's Kiambu Chairperson Mary Kirika.
Kenya Private Schools Association (KPSA) is an umbrella body for private education institutions including Pre- Primary, Primary, Secondary, and the Private Teacher Training institutions.
The Association has representative branches in all the 47 counties.