Knec's new guidelines as exam preparation starts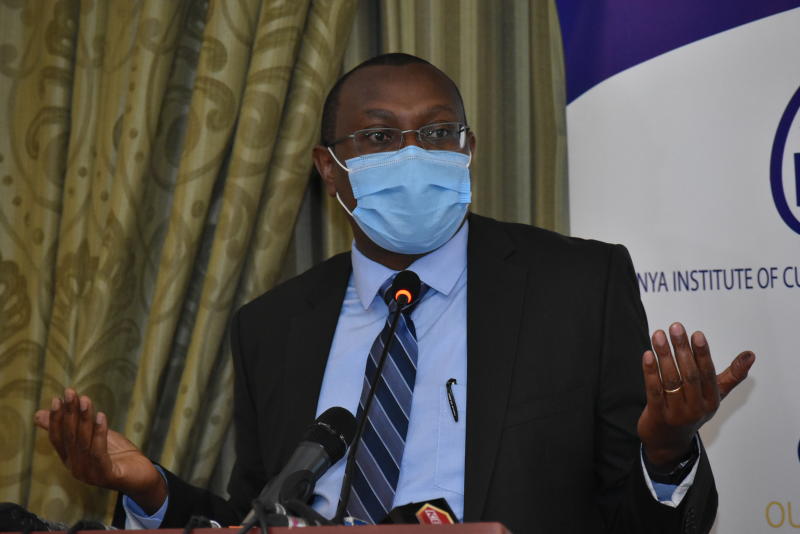 With candidates required to verify their data, focus now shifts to preparations for next year's KCPE and KCSE exams.
According to the revised education calendar, 2021 KCPE examinations will be done between March 7 and 10, next year. KCSE examinations will be done between March 11, 2022, and April 1, 2022.
Kenya National Examination Council (Knec) Chief Executive David Njengere said online registration of candidates ended in August with some 2,056,719 listed.
Of these, 1,225,693 will sit KCPE and 831,026 will write KCSE exams. Njengere said the number of candidates sitting the 2021 KCPE examinations has increased by 34,085 compared to the previous year.
Additional 78,424 candidates have been registered to sit KCSE exams, according to KNEC data.
As the race to make examinations ready for the candidates heats up, KNEC now wants education stakeholders to ensure students' data is well captured. And all corrections must be done by November 30, 2021.
"Any discrepancy in registration details should be officially communicated to the KNEC Chief Executive through heads of schools or sub-county directors of education for private candidates," said Njengere.
During the verification, Njengere said name, year of birth and gender of candidate should be well captured. "Ensure name of KCSE candidates are spelt correctly and the order of names is the same as they appear on KCPE certificate," said Njengere.
He also said that subject choices for KCSE candidates must be correctly entered and verified to conform to the grade award criteria as per the KCSE regulations stipulated in the 2021 KCSE registration circular.
In addition, KNEC wants KCPE repeaters to ensure they have used correct KCPE index numbers and entered right codes for examination. "And candidates with special needs are correctly registered and supporting documents submitted to KNEC," said Njengere.
The details emerged as The Standard established that Education Cabinet Secretary George Magoha is leading a team from the Ministry of Education and KNEC to assess the process at the printer in the UK.
Basic Education PS Jwan Julius is also in the delegation alongside Dr Njengere. This means the officials will go through all activities from setting of questions, proof-reading, printing and packaging.
Back home, pressure is mounting on the KNEC as it races against time to make ready the examinations.
Meanwhile, courts have pushed a ruling on the minimum number of examination centres to December 9. KNEC had indicated that no examination centre shall have less than 30 candidates.
Second term started on October 11 and will run for 11 weeks, ending on December 23. And third term under the revised calendar will start on January 3, 2022, and end on March 4.