New leadership programme for young civil servants launched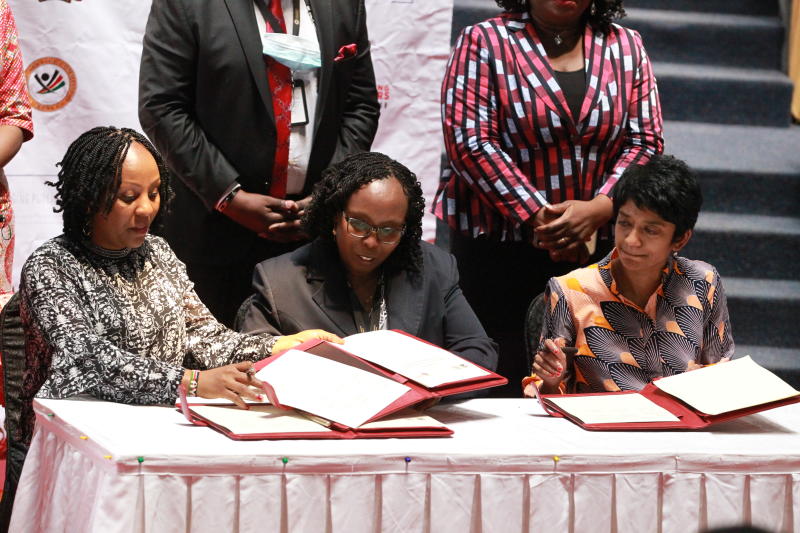 A new programme aimed at empowering young civil servants to improve on their service delivery to Kenyans has been launched.
This is after it emerged that the reputation of public service is dented with corruption, nepotism and inefficiencies.
Under the programme, young public servants will be trained to be aware of skills and competencies for public service to enable them deliver services to the public better.
Those targeted will have worked for only six months and not beyond one year. The training will last one year.
And the curriculum will cover three critical areas including putting citizens at the centre of public service, the public service leadership and ethos and finally skills for young public leaders.
The details emerged during the launch of the Emerging Leaders Fellowship, a partnership between Ministry of Public Service, Emerging Leaders Foundation(ELF) and Emerging Public Leaders(EPL).
The programme details shows that he first 50 fellows, will be competitively recruited through an advertisement published in local dailies detailing eligibility and requirements.
Public Service Principal Secretary Charles Sunkuli said the program will serve as a critical entry point for young public service leaders and create an in-depth awareness of ethos key to attainment of national values and goals.
Public Service Cabinet Secretary Prof Margaret Kobia apprecieted the programme and thanked the commission, ELP and ELF for putting together what she termed as a 'relevant learning and development programme.'
''It is timely in the public service and will go along way in strengthening value based leadership and supporting institutional building," said Kobia.
The CS said the programme gives me much inspiration that Kenya is developing a generation of youth for the public service.
"These youth will be trained to apply their talents and enhance efficiency in public service delivery,'' said CS Kobia.
Kobia, while giving examples Kenyans who became public servants in their early 30's said effective leadership and national development go hand in hand with developing leadership.
"...and giving responsibility to young people is therefore not anew practice in the public service," said Kobia.
Emerging Leaders Foundation Kenya executive director Caren Wakoli said Kenya is the third country where such programme has been launched after Liberia and Ghana.
''There is need for building synergies because public, private sectors or civil society cannot bring change alone but we need the power of meaningful collaborations and partnership and that's why this leadership programme,'' said Ms Wakoli.
She said through the programme, young public servants will be mentored and guided by those who have worked ahead of them to leave a strong legacy of public service.
Public Service Commission (PSC) vice chairperson Charity Kisotu said the programme is the first in the public service transformation agenda.
''It's a logical sequence to our ongoing Public Service Internship Program(PSIP), which is now in its third year with over 5,600 young university graduates having successfully completed 12 months of internship since its inception in 2019," said Ms Kisotu.
She said another 3,000 interns are currently on the programme and shortly they will be graduating.
Ms Kisotu said the new programme will complement the internship programme by targeting freshly recruited graduates into the public service.
''The fellowship will support the PSC's approach to the transformation of public service, which place human capital development at the centre,'' she said, adding that it will nurture value-driven leaders and raise a new generation of young public servants full of high integrity, ethical and moral standards.
The public service in Kenya, she said has for long time suffered from current and historical factors that have negatively impacted service delivery and its reputation, hence the need for a new generation of public servants that will be responsible to restore the good reputation and meaning of public service.
There is a large perception that Africa public service is marred with cases of corruption, nepotism and inefficiencies among other negative attributes, that has been its defining mantra and Kenya is not an exception.
''It's therefore imperative that we now shift gears and focus more on nurturing a new breed of public servants. I have no doubt that this will bring out transparency, integrity and diligence that will outlive their public service careers,'' she added.