Now, you don't have to pass math to get degree, diploma in teaching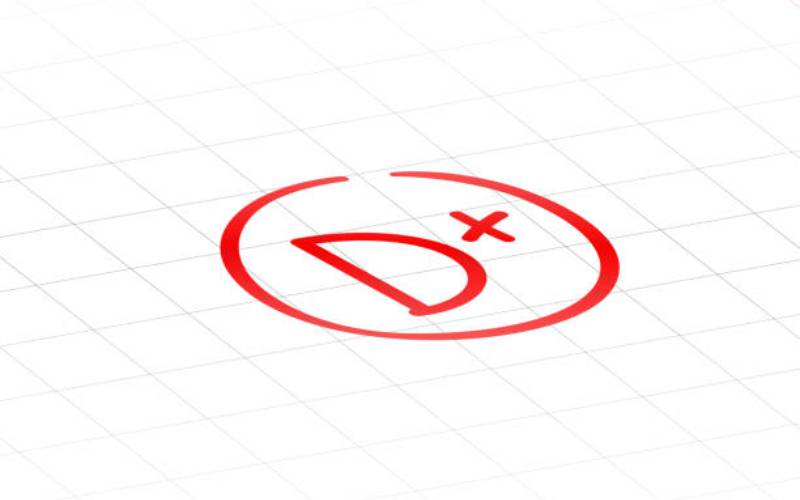 Mathematics will no longer be a mandatory requirement for university admission for students pursuing a degree in teaching.
A high-level education stakeholders' meeting was told that tutors who will not teach mathematics in secondary schools, upon their graduation, should not be locked out of education training courses for not passing the subject in high school.
It also emerged that teachers who will teach nursery schools will also not be required to have passed mathematics to gain admission to diploma and degree teaching courses.
Similar admission requirements have also been relaxed for agriculture-based courses, where students are currently required to have C+ in Biology and Chemistry.
In the new proposals, this requirement has been reduced to C (plain) for both subjects. Agriculture subject, with a C+ score, has also been introduced as an alternative to the C plain in Biology.
The details emerged during a stakeholders' validation forum of placement criteria for degree programmes. The meeting was convened by the Kenya Universities and Colleges Central Placement Service (KUCCPS).
The meeting that brought together vice-chancellors, professional bodies and Ministry of Education officials agreed that only students who need mathematics as a core theme should have the subject as a mandatory requirement.
This means that those training to teach subjects in secondary schools, which are not related to mathematics, will not be required to have scored a certain grade in the subject to gain admission.
The decision was arrived at after it emerged that many students wishing to pursue a bachelor of education (arts) have been locked out by the D+ mandatory requirement.
The Teachers Service Commission's (TSC) academic and professional requirements for registration of teachers says those wishing to pursue a diploma in teaching must have a minimum grade C (plain) in the Kenya Certificate of Secondary Education (KCSE) exam.
Students must also have scored at least a C+ in the two subjects specialisation and at least C (plain) in English, C (plain) in mathematics for science-based courses and a D+ (plus) in mathematics in non-science based courses.
And for the bachelor of education (arts), TSC says students must score a minimum mean grade of C+ or its equivalent and C+ in two subjects of specialisation.
The TSC regulations, however, do not make any mention of mathematics requirements for degree entry.
KUCCPS Chief Executive Officer Mercy Wahome yesterday said the requirement was introduced in 2017, following a similar stakeholders' meeting, a move that has kept off many students from pursuing education courses.
"We did that for uniformity and to harmonise the qualification requirements. But the same stakeholders have now said we stick to TSC regulations, which do not make any reference to mathematics," said Dr Wahome.
The stakeholders' meeting advised that KUCCPS uses guidelines presented by the teachers' employer on academic and professional requirements.
Wahome said over the past placement cycles, KUCCPS received concerns and suggestions from training institutions and other stakeholders on the need to review the criteria.
She said the revised placement criteria are a result of an extensive consultative process conducted by an Independent Criteria Review Committee established to receive, collate and analyse the proposed changes for degree and TVET programmes.
"The committee looked into each cluster for the degree programmes and the respective minimum subject grade requirements, taking into account the requirements provided by professional or regulatory bodies and proposals from the training institutions.
Admission requirements
Vice-chancellors, who spoke yesterday, said they do not wish to train teachers who would not be employed by TSC, and advised that admission requirements be based on the employer's regulations.
This means that in the next placement, the D+ in mathematics rule shall not apply.
Even though the development is a major reprieve for students seeking to pursue bachelor degree courses in teaching, the bar will remain high for those undertaking diploma courses.
In recent admissions to Diploma in Primary Teacher Education (DPTE), the requirements were raised to a KCSE mean grade of C (plain) with a C in English, Kiswahili, Mathematics and any of the humanities and sciences subjects.