State won't rebuild school property destroyed in arson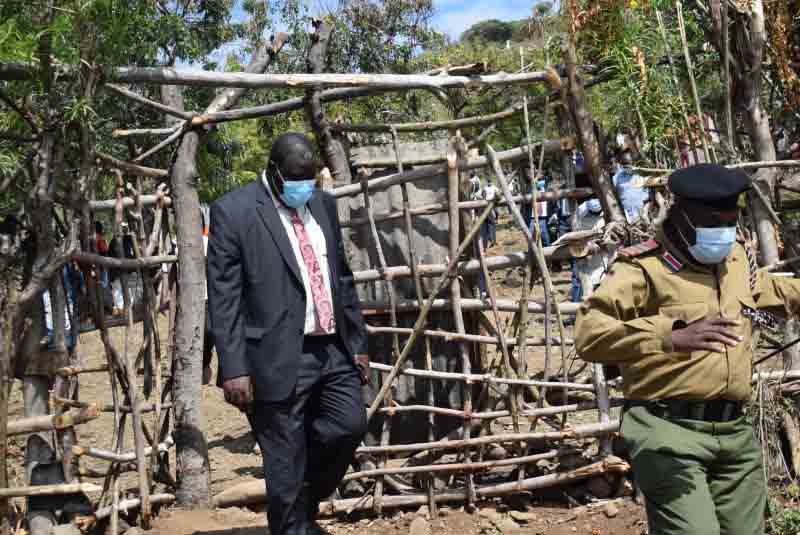 The government has released a new set of regulations to stem unrest in secondary schools.
While it has always been a complicated process to transfer students from one school to another, it will now be impossible for students involved in any form of indiscipline to change institutions.
Strict directives have been issued to schools to avoid admitting such students.
The Ministry of Education's State Department of Early Learning and Basic Education has also instructed schools to convene Board of Management meetings to discuss students' discipline and share resolutions with the County Education Board "for necessary action".
And as arson cases increase, most targeting dormitories, schools will have to ramp up their security around such areas round the clock to combat fire outbreaks.
"The Board of Management should ensure adequate and enhanced security around dormitories on a 24-hour basis," the directive, signed by Principal Secretary Julius Jwan, reads. "The Boards of Management should work closely with officers from the Ministry of Interior and Coordination of National Government to ensure adequate security is provided in schools."
The government has also given dialogue prominence following experts' claims that students have bottled up frustrations and explode at some point for lack of means to express themselves.
"Schools should open up accessible channels of communication for adequate and seamless engagement with learners, including mounting a proper mechanism for addressing grievances arising from students," reads the directive.
Boards of management have been called upon to work with local national government administrators to ensure relevant stakeholders are engaged and are able to provide necessary support that can ensure early detection of danger in schools.
This comes as Kenya Secondary Schools Heads Association chair person Kahi Indimuli condemned a copycat attitude and peer pressure that has seen students raze schools, simply because others of repute have.
Education CS George Magoha has maintained that the government will not carry the cross for students who have damaged school property.
"It must be noted that the ministry will not meet the cost of reconstructing school property arising from acts of arson," the statement from the Education ministry read.
This leaves parents burdened as they cater for damages that, in the past few weeks, have dominated news outlets and become one of the hottest topics of discussion in the country.