Unions ask CS Magoha not to reappoint former UoN council members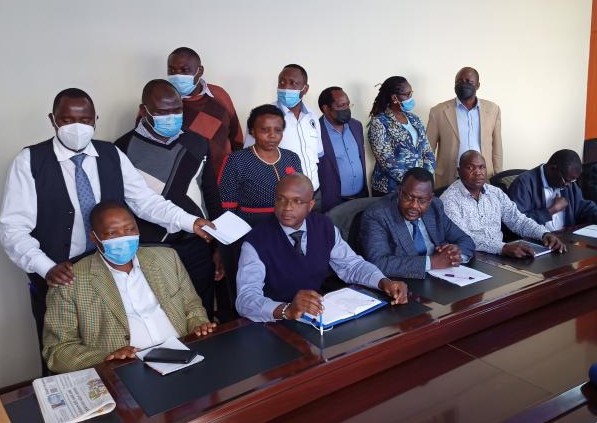 The Universities Academic Staff Union (UASU) and Kenya Universities Staff Union (KUSU) have appealed to Education Cabinet Secretary George Magoha not to renew the term of the University of Nairobi (UoN) council.
In September 2018, the then Cabinet Secretary for Education Amina Mohamed appointed Julia Ojiambo as the chair of the University of Nairobi council.
She also appointed Wanjiku Muchemi, Flora Maghanga, Jocelyn Rarieya, Hassan Mohamud, and Isaac Kiprop as members. The term of the council expired last week.
Addressing the media on Thursday at their offices in Nairobi, the unions said the council has done a dismal job.
''Last week marked the end of the term of the council of University of Nairobi that was chaired by Ms Ojiambo. It has marked the end of a tumultuous three-year tenure, where we have seen a continuous decline of our university in terms of performance and staff morale and we believe statistics will bear this out,'' said Dr Maloba Wekesa, Uasu secretary.
The council, he said, has contributed to the disconnect that currently exists between university managers and their staff.
Dr Wekesa urged Prof Magoha not to consider reappointing the council but take cognizance of a pool of other qualified human resources with extinct values that can serve in the next council.
Uasu chair Dr Richard Bosire claimed the appointment of personnel at UoN was based on nepotism, friendship and tribalism.