University workers reject SRC advisory, insist strike still on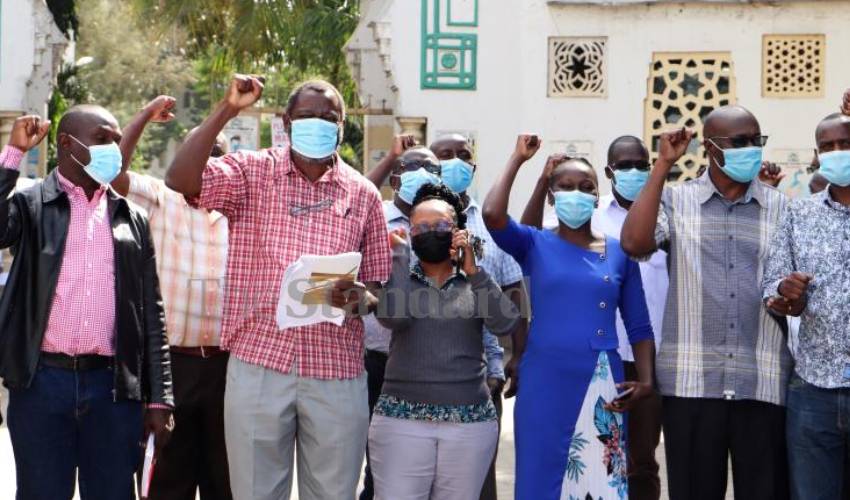 University lecturers have rejected an advisory by the Salaries and Remuneration Commission (SRC) on implementation of the Sh8.8 billion pay deal and vowed to push on with the strike.
Uasu Secretary-General Constantine Wasonga dismissed the advisory, saying it is not factual and does not capture details of the 2017-21 Collective Bargaining Agreement (CBA).
"The SRC, universities management, Treasury and Ministry of Education officials were ordered by court to look for additional money to top up the Sh8.8 billion offer. This was to cater for annual increment and essential pensions component, which they have not done to date," said Wasonga.
In a letter to University Education PS Simon Nabukwesi, SRC defended public universities, saying the institutions honoured the annual increments on workers' salaries.
Commission Secretary Anne Gitau, in a letter dated August 13, says its verdict is based on analysis of payroll data for all public universities between July 2017 and June 2020.
"The SRC observed that public universities paid annual salary increments to their staff amounting to Sh5.8 billion between months of July 2017 and June 2020," said Gitau.
The SRC letter says the money was disbursed to universities in addition to the Sh8.8 billion negotiated.
This was to benefit 30,000 members of Uasu, Kenya University Staff Union (Kusu) and Kenya Union of Domestic, Hotels, Educational Institutions, Hospital and Allied Workers (Kudheiha).
But Uasu says two financial years have passed without the same being factored in budgets and that the new detail is mischievous.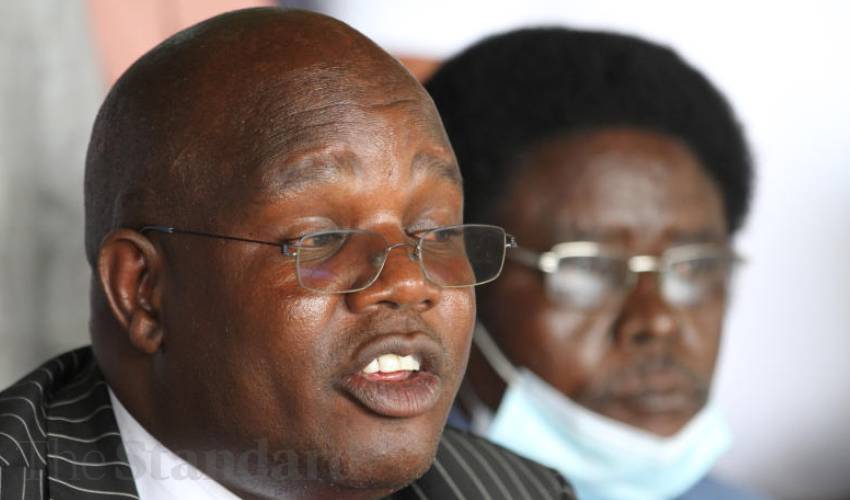 Wasonga also questioned the timelines of implementation, saying the money quoted by SRC may have been paid even before the 2017-21 CBA in question was in place.
"The 2017-21 CBA had not been negotiated because it was done in 2019 and registered in 2020. If SRC claims that annual increment payments started in July 2017 even before the CBA was signed whom are they fooling?" he said.
"Even then, a look at the SRC implementation table for the universities shows that they used wrong figures because as years progressed, the money paid reduced, which is a mockery of annual increments."
Wasonga said the new SRC details will not stop the planned Monday strike.
"Our members in all public universities and their constituent colleges shall withdraw their labour and shall not resume until the CBA is fully implemented," he said.
He said the SRC letter rubs salt to open wounds of workers on the CBA debacle.
"In fact, it gives us a strong ammunition to carry on with our industrial action with vigour and the seriousness it deserves," said Wasonga.
"Whoever has eaten or misused workers monies must now realise it is not business as usual. As far as we are concerned, the CBA has not even been implemented half-way. We are yet to even get 2020-2021 arrears."