Interviews for seven eyeing Egerton top job set for Tuesday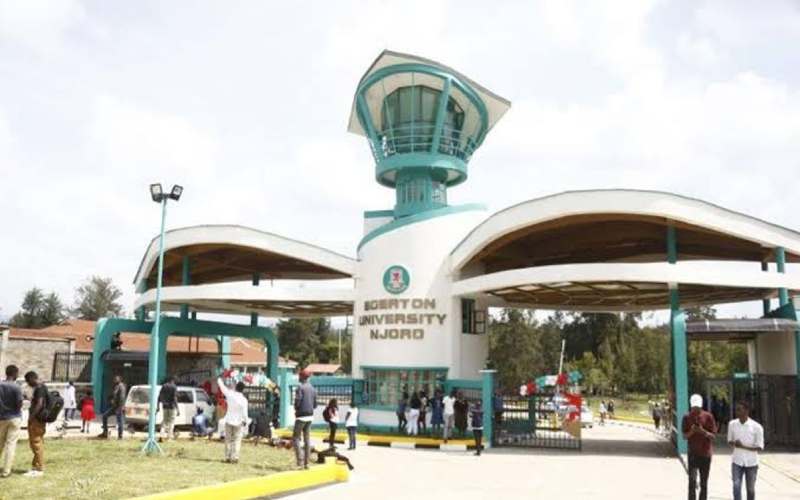 Some seven out of the 12 who applied for Egerton University's Vice-Chancellor job are set to be interviewed by the Public Service Commission (PSC) on Tuesday, August 24.
In a letter by the PSC obtained by The Standard, which has a schedule of the interviews, each candidate has been allocated an hour for the interviews which will run from 9 am to 4 pm with only an hour lunch break.
"The shortlisted candidates will be interviewed at the Public Service Commission, Harambee Avenue, Nairobi on the date and time indicated.," PSC secretary's letter read in part.
Out of the seven shortlisted for interviews, only two have never served in senior ranks at the Njoro-based institution.
Prof Joseph Sarima Chacha, Dr Teddy Njoroge Kamau, Prof Maurice Nyamanga Amutabi, Prof Danson Kimeu Musyoki and Prof Stanley Egara Kabaji are the applicants who were not shortlisted for interviewing despite submitting their applications.
Candidates shortlisted for the interviews are:
Former Deputy Vice-Chancellor Prof. Dr Alexander Kigunzu makes a second attempt at clinching the institution's top seat after missing out in 2015. He will be interviewed first.
Prof Peninah Aloo Obudho, the current deputy vice-chancellor in charge of Academic, Research and Students Affairs at Karatina University will be the second candidate to be interviewed.
Prof Priscah Tuitoek, the current Deputy Vice-Chancellor Academic and Student's Affairs at the Murang'a University of Technology is also interested in the job.
Prof Bockline Bebe, one of the most cited authors in Africa, and Prof. Dr Benedict Mwavu, Water Resources, Hydraulics and Environmental Engineering professor at Kibabii University will also be interviewed.
The institution's Acting Vice-Chancellor Prof Isaac Kibwege and Prof. Eng. Douglas Shitanda is the Deputy Vice-Chancellor Administration, Planning and Finance at Machakos University are also eyeing the same job.
The institution's former Vice-Chancellor Prof Rose Mwonya, Egerton's first female VC, retired on January 12, 2021, after clocking 70 years, the compulsory retirement age.