Senator Gideon Moi urges learners to respect parents' sacrifice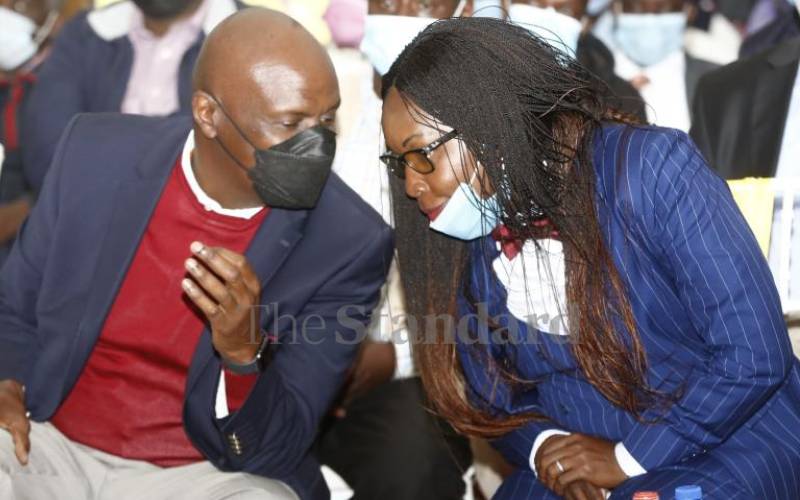 Baringo Senator Gideon Moi yesterday joined students and staff of Ruth Kiptui Girls High School in celebrating its good performance in the 2020 Kenya Certificate of Secondary Education (KCSE) exams.
Gideon congratulated the students as he challenged them to work even harder and not only maintain what their predecessors attained but aim higher.
"I encourage you to maintain the good performance your predecessors attained. Those who came before you set a benchmark for you.
"The current Fourth Formers, you have to carry the flame of success," Gideon said during the thanksgiving ceremony.
He reminded the students of the sacrifice their parents and guardians made to have them in school, adding they should respect that.
The success of the students, the senator said, was not only for themselves but also those who made it possible that they may be in school.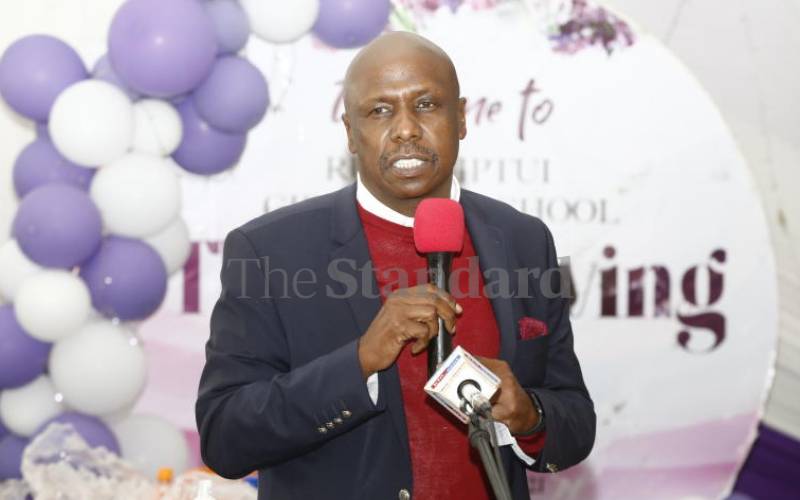 As parents and leaders, he said they will strive to give the learners a conducive learning environment.
"As leaders, ours is to ensure we give you an environment that you thrive. The principal said the software is done. It is now the infrastructure that is needed," he added.
The senator promised that they will strive to improve the infrastructure in the school, adding he will liaise with the school principal and will do something.
Earlier, the school principal Monicah Buchichi said the school requires dormitories, an administration block and teachers' quarters.
She said the school topped in the 2020 KCSE examinations in Baringo North sub-County and also produced the best girl in Baringo County - Valarie Nafula - who scored A- (minus).
"We were position one in Baringo North sub-County, position eight in Baringo County," she said.
Overall, the school attained a mean of 6.717. A total of 198 candidates sat for the examination.
The principal lauded Kasok community for their sacrifice and focus on educating the girl child.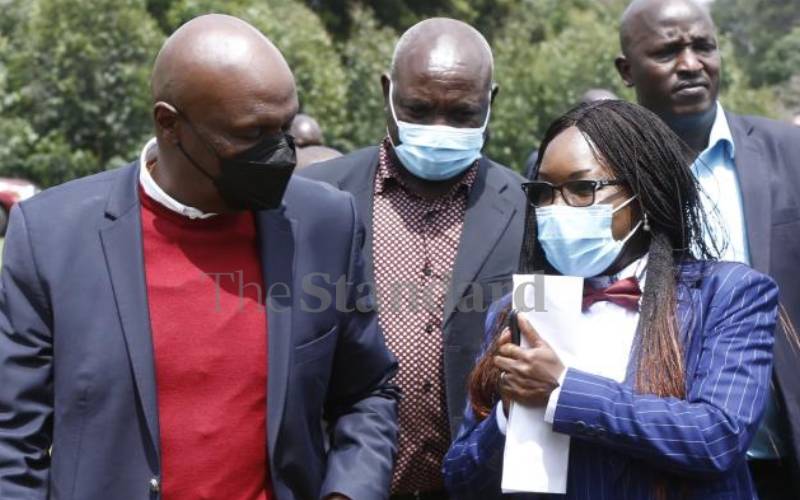 The Catholic Church, she added, has also played a critical role in moulding young girls.
"To the teachers of this school, made up of young people, I have not seen a more cooperative, dedicated and united staff," she said.
Also present at the ceremony was Baringo North MP William Cheptumo, Baringo County Commissioner Henry Wafula, former Baringo Governor Benjamin Cheboi, Justice Joseph Sergon and Bishop Dominic Kimengich.
Cheptumo urged the learners to not only maintain their good performance but also strive to excel further. He said of the 230 Form Four students, at least 200 should meet the minimum university entry grade of C+.
Cheboi called on the learners to be good ambassadors and responsible citizens.
"Education is meant to mould you to be responsible citizens, be good ambassadors after this," Cheboi said.