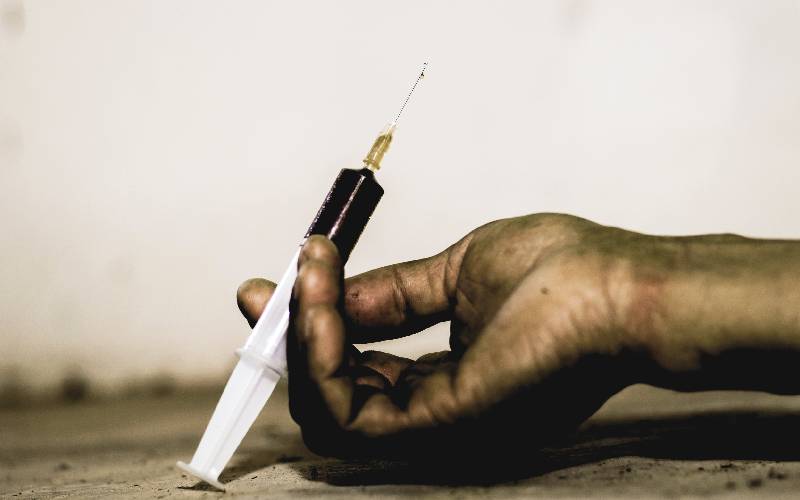 The government has unveiled a seven-point strategy to detect and prevent drugs and substance abuse in schools.
School managers will now be required to uphold confidentiality of learners found abusing drugs to avoid stigma and discrimination.
Further, punishment to be meted on these children, will be corrective and not punitive.
At no point, are schools allowed to expel learners found to be abusing drugs.
However, the schools will be expected to formulate appropriate punishments commensurate to the drug abuse.
"The content and interventions implemented, will focus on information, personal and social skills relevant to the learners' development stage," reads the guidelines.
Speaking at the Kenya Institute of Curriculum Development (KICD) during the launch of the National Guidelines for alcohol and substance use prevention and management in basic education institutions, Education Cabinet Secretary Professor George Magoha, blamed parents for not doing enough to prevent abuse of drugs.
"Children will copy what their parents engage in. So, if you abuse drugs and alcohol, in their presence, they will follow in your footsteps," said Magoha.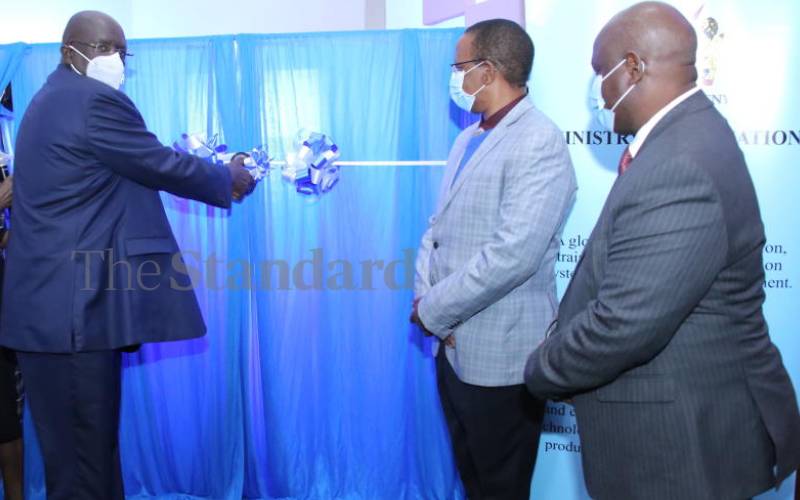 Interior Cabinet Secretary Fred Matiang'i was represented by PS Karanja Kibicho.
"The guidelines will address misinformation and myths on alcohol and drug abuse and also guide teachers on instituting effective preventive and management approaches in responding to alcohol and substance use in schools," noted Kibicho.
Kibicho said that the guidelines will reduce incidences of drug abuse in schools.
During the management of the vice in schools, the guidelines also provide that all interventions rolled out in school must be evidence-based.
"In order to be safe and effective, all interventions need to be based on scientific evidence and their implementation monitored and evaluated," reads the document.
Early intervention of abuse of the drugs is another way the Ministry of Education is adopting to tackle the vice.
"In order to prevent progression to substance use disorders and mitigate consequences of substance use, players shall ensure early identification of vulnerable learners and initiate support mechanisms," reads the document.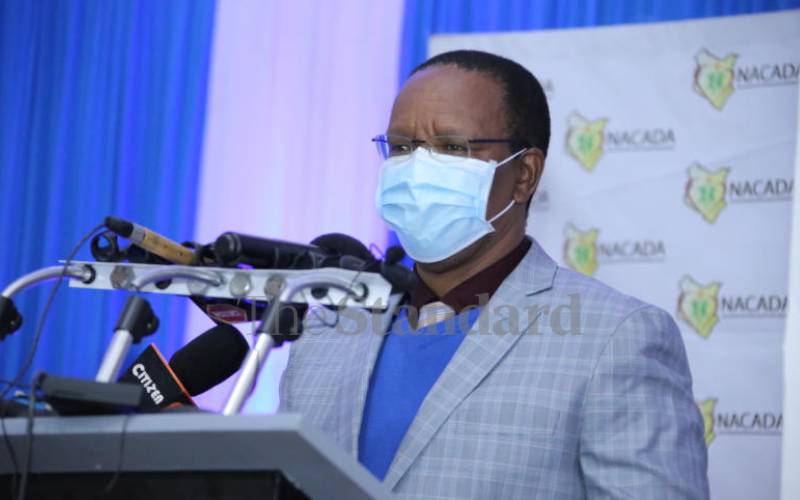 The document, further says, that all interventions must be comprehensive and shall aim to prevent onset and mitigate consequences of substance abuse, including provision of support for those with disorders.
"Prevention and management initiatives shall apply to the entire school community and not focus only on learners. It will be inclusive, not discriminating," reads the document.
A National Survey conducted in 2017, by National Authority for Campaign against Alcohol and Drug Abuse (Nacada), showed that alcohol is the most abused substance with 12.2 per cent of persons aged between 15 and 65 being active users.
The study found that alcohol use also contributes to the highest burden of substance use disorders with 10.4 per cent of the population aged between 15 and 65 years being addicted to it.
This is followed by tobacco with a prevalence rate of 8.3 per cent, miraa at 4.1 per cent and cannabis at 1 per cent.
A 2019 survey by Nacada revealed that 20.2 per cent of primary school pupils had used at least one drug or substance of abuse in their lifetime.
The report also said that the average lowest age of onset to drugs and substance abuse is four years and the median age of initiation is 11 years.