It's hell and back for former drug addicts at Coast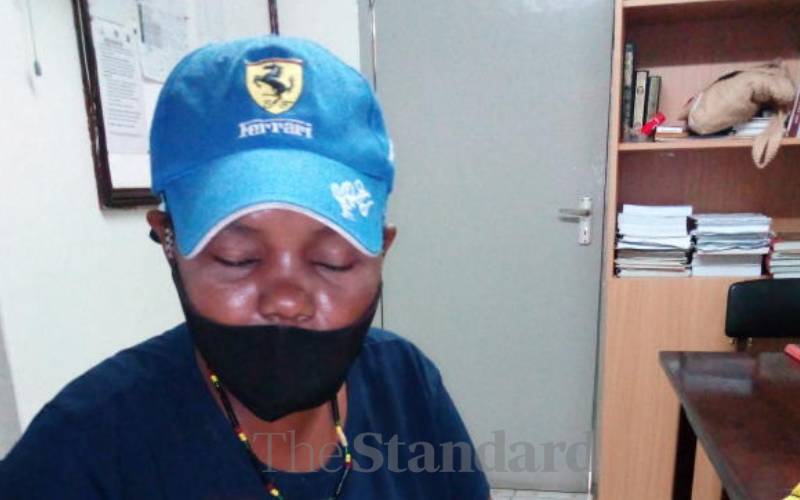 They all confess drugs nearly killed them. Some have had stints in prison after they were found peddling or abusing drugs.
Life got worse for those, who lost everything, including families, children and property. Sadly, some lost their lives.
Some of the recovering drug addicts from Mombasa had their children adopted by relatives. Others had their children in care homes. The former drugs addicts are still in the process of recovering and are hopeful better days are coming.
Their focus now, they say, is on recovery. They are determined to beat the addiction and hopefully, recover what they lost, even if not everything.
In an interview with The Saturday Standard, the former drug addicts said though drugs wasted their time, they are happy to be alive.
And Reachout Centre Trust, a local NGO, which provides harm reduction services, has been a key part of their recovery process.
Lilian Ngina Lele, who served 10 years in prison after she was arrested with 200 grams of heroin, says she is determined to shake off her dark past. She was living in Mwembe Tayari when she was arrested.
"Life has given me a second chance after many years of trouble. I am not ready to waste it. I am telling my story to help other drug addicts, so they can change their ways and lives. I am just happy. I have been rescued from the deep pit of drug addiction," says 33-year-old Ngina.
She adds: "Spending all that time in prison was terrible. However, while there, I did not just sit there waiting for my jail term to end. I worked hard to get myself in good books. Among the things I did when I was in prison was to milk cows. With time, I rose to become a trustee."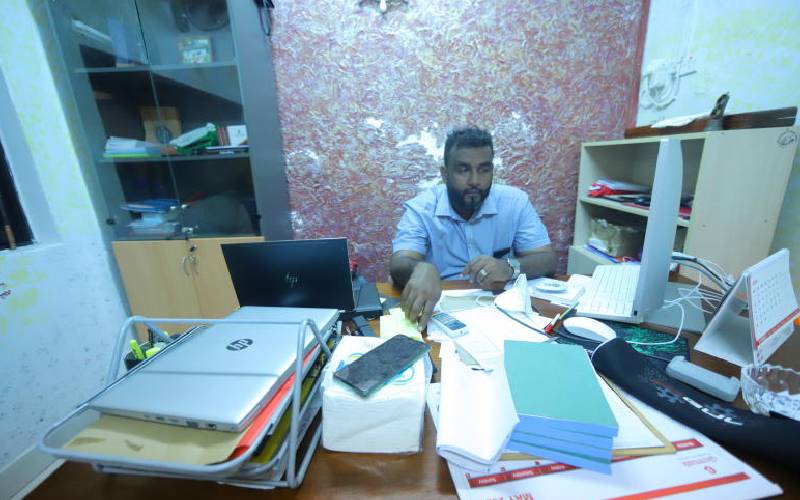 Ngina says her major regret was being separated from her son, who was only nine months then.
A tearful Ngina says going to prison also separated her from her husband, who was similarly a drug addict.
She was released from jail on October 11, 2016. She would rejoin her husband Michael Odhiambo Rodgers, who was then living in the streets. The reunion did not do Ngina any good.
Her husband was still abusing drugs. One thing led to another and Ngina was back in the groove, taking drugs, this time, more than she ever did.
Unfortunately, her husband was killed by a mob, after he was accused of stealing side mirrors of a car in Majengo.
"Boyie (Odhiambo) and I were lovers. He even visited me in prison. I went back to drugs after we reunited. We lived together at Shimanzi godowns. His death made me think twice. I asked myself if this was the life I wanted," says Ngina.
Her son is still living at a children's home in Mombasa and she visits him occasionally.
Ngina, is yet to fully recover from the effects of drugs and as such, the children's department cannot allow her to collect her baby.
Ngina has rented a room in Likoni, Mombasa, where she lives. She decided to reach out to Reachout Centre Trust, which is helping her to recover. She is a peer educator with the organisation.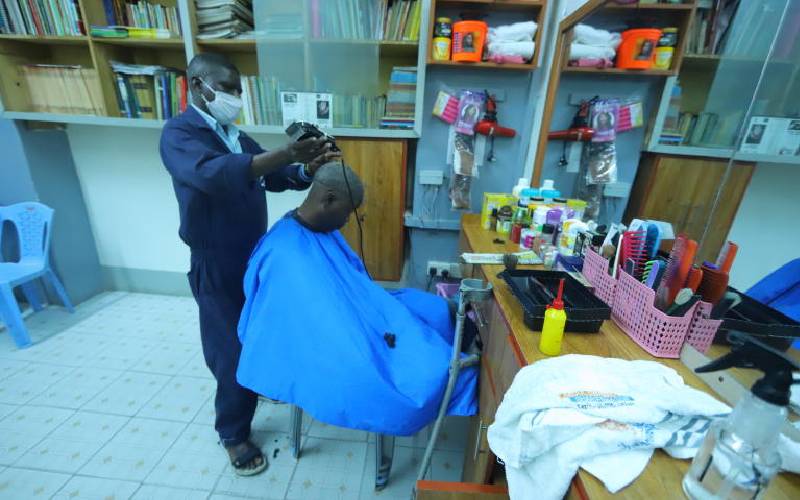 She initially lived in Nairobi, where she begged on the streets, before moving to Mombasa. A woman, she did not name, used her to beg and would give her a small part of the collections.
Street beggar
She started begging in the streets after escaping from an approved school (a residential institution for young offenders) in Kiambu.
Around that time, her mother, who lived in Machakos, had died and her father, who was paralysed, had been taken to the elderly person's care home. Ngina had been left all alone.
Mohamed Salim, from Malindi in Kilifi County, started smoking bhang and chewing miraa in 1997 while in Standard Six. By the year 2000, he was using heroin. He was also injecting himself with hard drugs.
He was taken to a local organisation, Omar Project, for rehabilitation, but kept relapsing. In 2013, his brother took him Reachout Centre Trust.
"My life took a different turn when I developed liver problems. At one point, I was admitted to the Coast General Hospital for two months. I had also suffered paralysis on the leg after injecting myself with heroin," says Salim.
He regrettably recalls the day he visited his aunt, who had been admitted to Malindi hospital, and stole her mobile phone.
Salim, who lived in the streets, says food was hard to come by. He was jailed at Shimo La Tewa Annex Prison six times.
"Each time, I spent up to four months in the prison, all because of drugs. This made me take some time to think about my life. I needed to give up drugs," he says. Salim later got married in 2018 and has a daughter.
Emmanuel Buremi,42, is also recovering from drug addiction. He was introduced to heroin in 1997, by a friend while in secondary school in Mombasa.
"I was the head boy. My friend would give me the drugs, so I don't report him whenever he reported to school late. I was also aware he was a trafficker and he would use the drugs to pay me off. This nearly ruined my life," he says.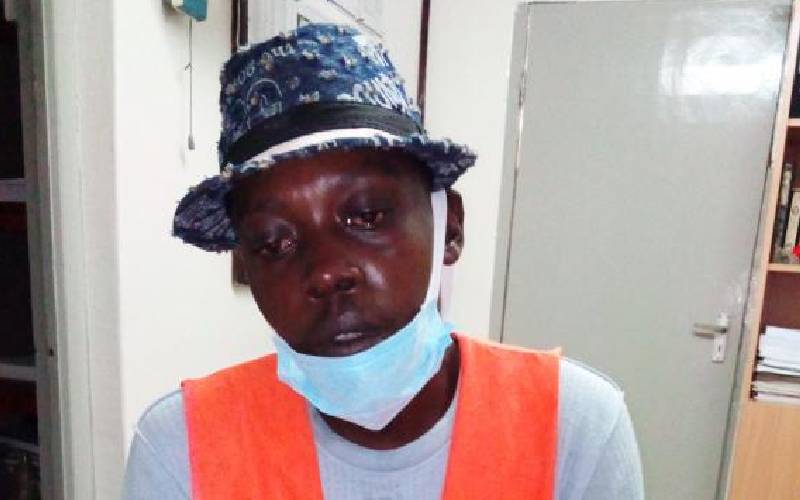 Buremi, who lives at Mnazi Mmoja in Kongowea, says missing his final examinations for an accounts course he was undertaking at Mombasa Polytechnic, due to lack of school fees, saw him plunge into drug abuse.
"I owed the college Sh20,000, which I was not able to raise in time to take the exams. I felt the three years I had spent at the college had gone to waste. I sought solace in drugs. I was later jailed for one year after I was found smoking bhang at a local bar," says Buremi.
"I was my mother's only child. I really wanted to succeed. I wanted her to be proud of me. Missing the final exams frustrated me a lot. I plunged into drugs. I feel bad that I was still addicted to drugs by the time my mother died," he says, as tears roll down his cheeks.
After the death of his mother, Buremi decided to seek help to free himself from the shackles of drugs.
He enrolled in a methadone programme and also sought counselling from Reachout Centre. It has been one and half years since he started his journey to recovery.
Winnie Ambani says drugs nearly ruined her life.
"I cheated death many times. At one point, I went into a coma while at a Nairobi hospital. I was later told of how doctors frantically fought to save my life," says Winnie.
"Today, I am changing for the better. Heroin had enslaved me, but not anymore," says Winnie, a former civil servant and a graduate of hospitality and hotel management.
Winnie regrets that people she thought were friends, including her former husband, nearly ruined her life by introducing her to drugs.
She says she is happy that she is able to fend for herself, even though life is not as good as it was when she worked for the government.
High life
Those days, before drugs knocked her down, the 34-year-old lived in a bungalow overlooking the Indian Ocean at Likoni's Shelly Beach. She also had two top-of-the-range SUV vehicles. The cars are rotting away at a garage in the South Coast.
"Two of my children, sons, live with my mother in Nairobi while I live with the other child, a 12-year-old girl. The girl was given back to me after I made so much progress in my recovery journey. I will never look back. I am praying to God so he can help me as I chart a new path," she says. She adds: "I commend Mvita MP Abdulswamad Nassir and ReachOut Centre Trust director Taib Abdulrahman for their efforts to rescue me from drugs".
"I am a beneficiary of the Shariff Nassir Foundation empowerment programme. They picked me, as I recovered from drug addiction, to do a course in business administration and management. I have also done other courses like, bakery and beauty."
She describes her husband, who works as a manager in one of the top hotels within the expansive Tsavo National Park, as caring.
Juma, a former crane operator at the ship repair facility in Mombasa, said: "I started abusing marijuana before I graduated to heroin. Drugs nearly ruined my life. However, the future looks bright."
Ngina, Salim, Buremi, Winnie, and Juma are now peer educators with Reachout Centre Trust. The organisation sends them to different places to speak to drug addicts with a view of helping them recover.
Winnie says it was Salim, as a peer educator at Reachout Centre Trust, who helped her quit drugs.
"We met in 2018 and after we spoke, I felt the need to quit drugs. I regard him as the angel that God sent to save me. I also thank my mother, who has been my biggest pillar of support."
Abdulrahman said he is happy with the progress of the former addicts.