Staff clear fees for 'abandoned' KCSE top performer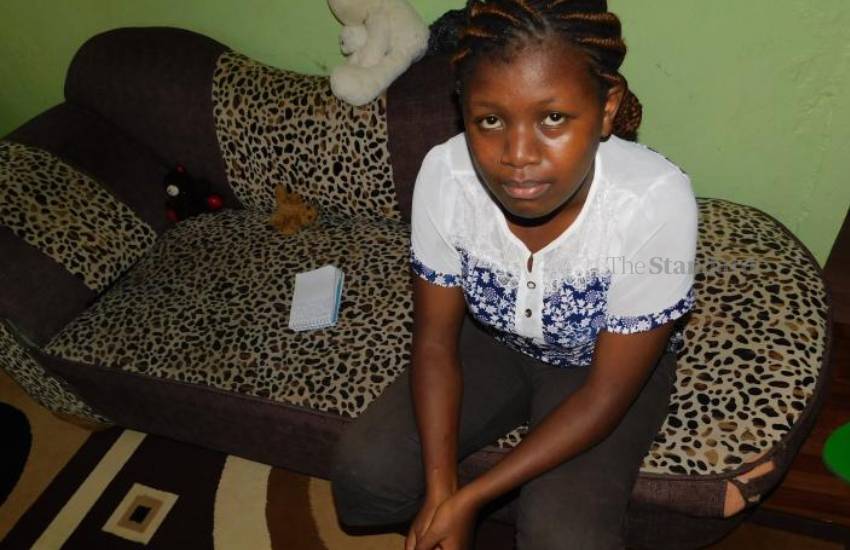 Touched by the good performance of a girl said to have been abandoned by relatives, Chuka Girls' High School staff have settled a fees balance of Sh60,000.
Fancy Kathambi, who attained grade B+ in last year's Kenya Certificate of Secondary Education examination, claimed she was rejected by his biological father after her mother remarried. She was also chased away from their home.
The school's chief principal Florence Mutwiri said at one time, the girl could not return to school after she had been asked to go home for fees.
"She is very disciplined. We loved her," she said.
She recalls trying to reach out to her father on phone, but he could not cooperate.
Kathambi, who is now hoping someone will sponsor her at the university where she hopes to study medicine, was again left to fate when a relative who had promised to pay her Form Three and Form Four fees failed to do so.
Her class teacher Wincate Kiogora had to regularly raise funds from teachers and students to keep her in school.
"She is a brilliant student loved by all. We did not reveal to her that were contributing because we wanted her self-esteem to remain intact. At one time, a classmate whose fees had been fully paid received a bursary allocation, which she surrendered to Kathambi," said Ms Kiogora.
The second-born child was brought up by the paternal grandmother.
The teenager claims she can't recall her father well "because I have only seen him in a family picture taken when we were very young."
Her aunt Doreen Kageni, who now lives with Kathambi in Igoji market, South Imenti, Meru, said she had suffered psychologically.
Kathambi's mother said she separated from her father when the daughter was three months old.