Mother of one who dropped out of school for eight years gets a B+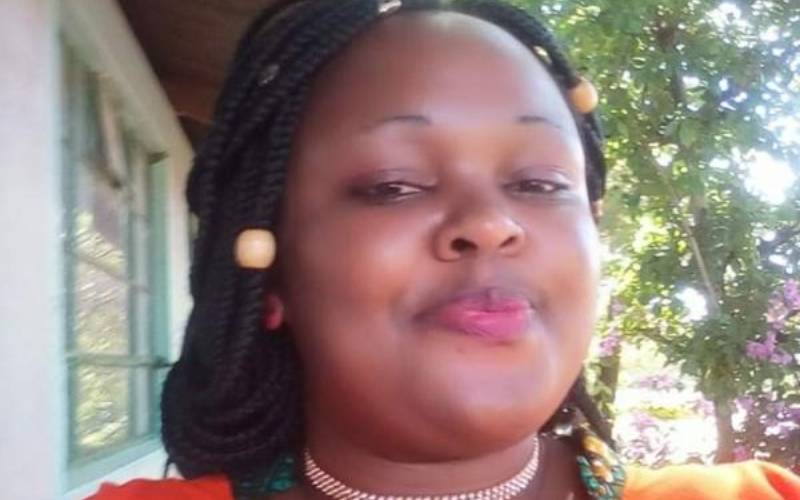 When the odds are stacked against you, sometimes it takes the kindness of strangers to help you achieve your dreams.
That is the lesson that 32-year-old Purity Nkatha learned after overcoming formidable hurdles to score a B-plus in last year's Kenya Certificate of Secondary Education examinations.
Ms Nkatha, a married mother of one, said she dropped out of Kisima Mixed Secondary School in Meru County in 2006 due to violence at home that saw her mother take her to live with a family friend.
Nkatha said that to make ends meet, she had to relocate to Malindi where she worked in bars and restaurants.
As the years passed, she started following a gender activist called Irene Kendi on Facebook after she was attracted by her fight for the rights of girls and women.
"I got married in 2013 and got a baby in 2014. I went back to school in 2018 when Ms Kendi, who I have never met in person, offered to take me back to school. Kendi was paying school fees while my husband was paying fare and catering for my basic needs," she told The Standard.
Nkatha continued: "I inboxed her after I admired her activism and when I saw her posing with photos with President Uhuru Kenyatta. I thought it was worth a try and I am happy she came through."
Nkatha was all smiles as she shared her exam results. She had an A in Christian Religious Education, an A-minus in Business Studies, an A-minus in History and a B-plus in Kiswahili.
She told The Standard that she would wish to pursue either nursing or education in university, adding that she will sit with her husband and plan the future.
Nkatha also revealed that 2020 was a difficult year due to ill health.
Autoimmune disorder
"I was admitted in hospital with an autoimmune disorder. I was hospitalised in September to February at Karen Hospital. I was very weak when I was discharged but I had to do the exams after all the troubles and sacrifice made by Kendi.
"I thank God for what he has given me. I thank Kendi and my husband for their support," Nkatha said.
Ms Kendi said that although she has never met Nkatha, she was touched when the aspiring student got in touch with her on Facebook.
"She saw my status on Facebook and she inboxed me. Her story of how she had suffered and dropped out of school touched me so I said I will sacrifice some finances to ensure her dream of completing high school was actualised," Kendi said.