Secrets of producing top grades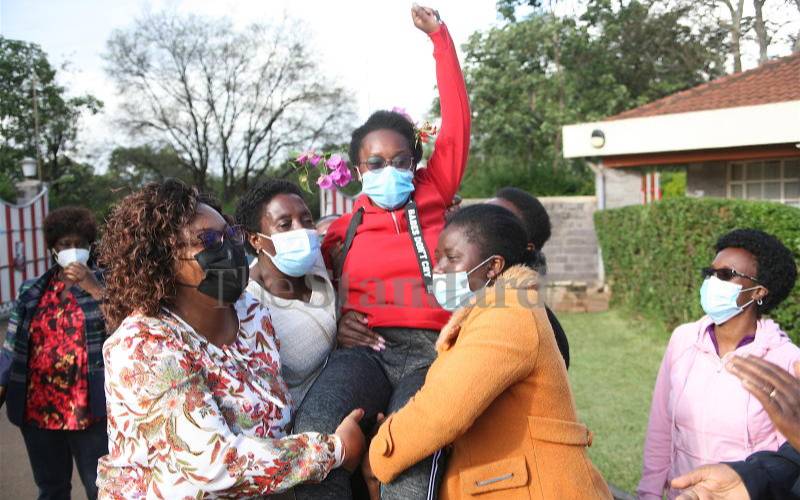 Principals of schools that topped in the 2020 Kenya Certificate of School Education (KCSE) examination have revealed secrets that lead to their stellar performance.
Beyond prayers, discipline and teamwork, the managers say their physical presence and constant monitoring of the learning process top the list of tips to good grades.
Students entry grade in Form One, strong parental support, teachers' commitment is also crucial.
Motivating students to make them believe in themselves, strong alumni presence, bench-marking with top schools, timely syllabus coverage and staff room consultations also lead to good examination results.
Kenya High School, Alliance High school, Kapsabet Boys, Maranda High School, Machakos Girls, Makueni Boys, Chianda High, Mary Hill High School, Murang'a High, Aquinas High, Agoro Sare High School, Moi Girls Nairobi and Friends Kamusinga were some of the big names that produced top candidates.
Education Cabinet Secretary George Magoha also listed a number of schools that had recorded remarkable improvement by posting impressive results.
Among these were Kaaga Girls, St Joseph's Kitale, Kisasi Secondary School, Oriwo Boys, Riokindo High, St Joseph's Rapogi, Light Academy, Moi Gesusu High School and Saye Mixed Secondary School, St Edward Nyabioto, Chuka Boys, Strathmore School, Bushra High and Mahiga Girls.
Interviews with select principals of top-performing institutions reveal that leadership is a major factor as it hugely impacts on supervision of teachers and students.
Kapsabet Boys High School principal Sammy Maiyo believes the principal is the overall head of the school and his or her presence in the school plays a key role in setting the pace for the vision of the institution.
Maiyo, whose school emerged tops in the 2020 KCSE with a mean score of 10.5 in the just-released national examinations, said leadership is the starting point.
"Teachers are the core drivers of the school's intended goals and strong leadership ensures teachers are in school, in the classrooms and students are also learning," said Maiyo.
Moi Girls Eldoret principal Christine Chumba is of the opinion that constant supervision by the principal is critical.
"Supervision is important and it must be done by the headteacher. You must be in school because if you are not there, you will not be in touch with the situation in the school," said Chumba.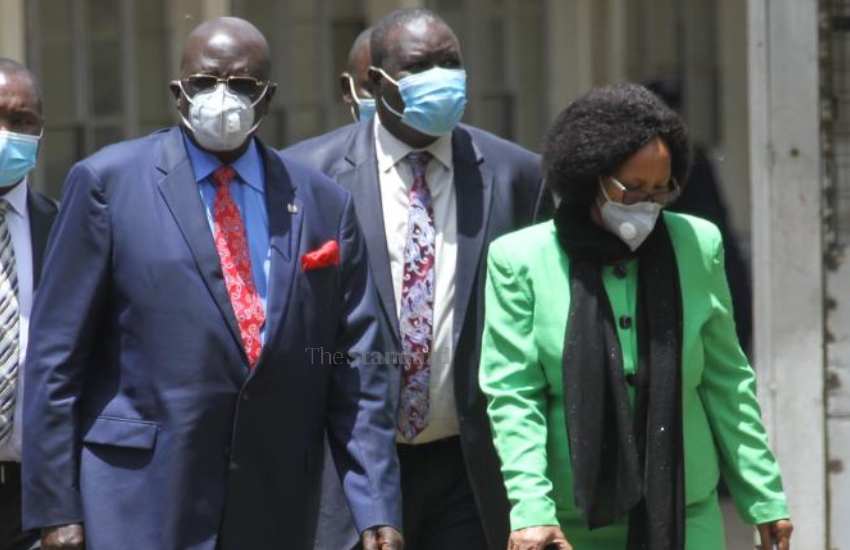 Chumba whose school posted a mean score of 9.68 to emerged among the top 15 nationally said strong commitment of teachers is also an essential tip.
"It starts with the strong presence of the principal who is the team leader, and cascades the discipline to teachers and students. Without these, everything else collapses and good results are hard to come by," said Chumba.
The Standard established that a principal's full presence in school is a major factor.
Kenya High Principal Flora Mulatya, whose school was ranked second nationally with a mean score of 10.309, said good grades start with a principal's being hands-on.
"The principal must always be in school and this is the only way they can know a teacher who is absent and why learning is not ongoing in some classes," said Mulatya.
She also said constant prayers, having a strong and dedicated staff, motivating students and inculcating confidence among learners is key.
"It is a package that should be seamless and each weak link must be addressed," said Mulatya.
Similar tips were shared by State House Girls High School principal Evelyne Nabukwesi and Virginia Gitonga of Alliance Girls High School.
Susan Owino, Rangala Girls principal, said students and staff set targets at the beginning of every year which are well monitored all year round by the academic office and her office.
The school in Siaya County has over the years been among top schools producing good results in Nyanza. In the 2020 KCSE examinations, the school posted a mean score of 8.38 to emerge second after Maranda High School.
Breaking down secrets of success, Owino said her staff has strong welfare and bonding sessions that ensure their unity and continued motivation.
"We encourage healthy competition and we also get support from stakeholders such as parents, the local community and the Board of Management," said Owino.
She explained that students undertake daily reminders during the breaks to enhance their memorability of taught content.
"On Saturdays, students do science practical sessions in the laboratories to improve their performances in Biology, Physics and Chemistry. The subjects are alternated," said Owino.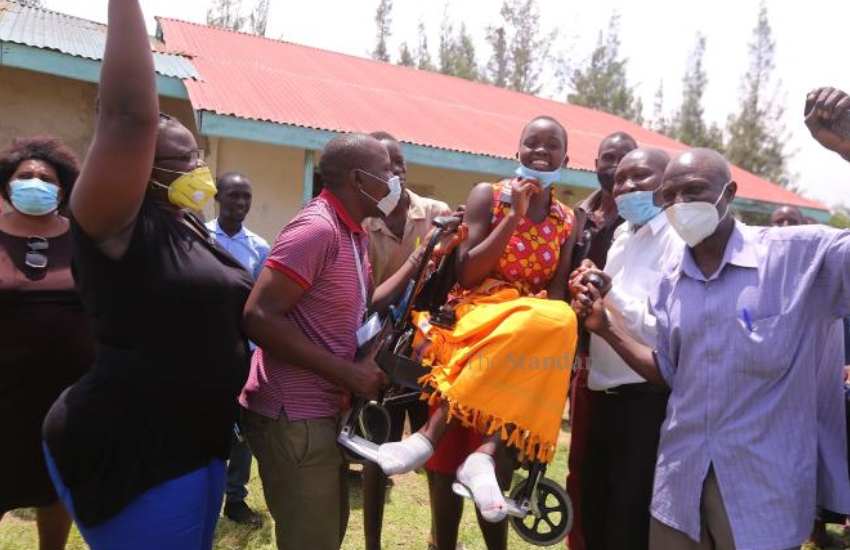 Multiple interviews, however, reveal that most schools fail to produce good results because of poor supervision of school heads.
The headteachers said that their experience shows that principals must be able to randomly pick on students' books and look at them to see whether they are marked and whether actual learning is taking place.
In some schools, a book is dedicated where teachers record marks after every internal examination for the management to track the performance of students.
The heads also advised that principals must be able to randomly talk to students to understand issues.
"Understand what do they want improved. Call individual subject teachers and also ask them what they need and what their challenges are," said another principal whose school appeared among the top 10.
Mahiga Girls' principal Franciscar Wahome said building a dedicated team of staff also leads to good results.
"A dedicated team ensures learning takes place. They pull together and ensure they do not leave weak students behind," said Wahome.
The school that posted a mean score of 8.553 was among the most improved schools, emerging among the top schools in the Central region.
Wahome says parents also play a key role in supporting schools to produce good results.
"If they (parents) do not encourage the teachers, do not support the school activities or even make inquiries on schools' progress, then good results will be hard to come by," said Wahome.
"The positive attitude starts from the top and it's cascaded down. With prayer, discipline and a dedicated team, it is possible to get good grades as learners are aligned to the goals," added Wahome.
Syllabus coverage is another area that principals said must be completed in time and students are given ample time to revise for examinations.
Most principals said that they complete coverage of the syllabus by end of the second term.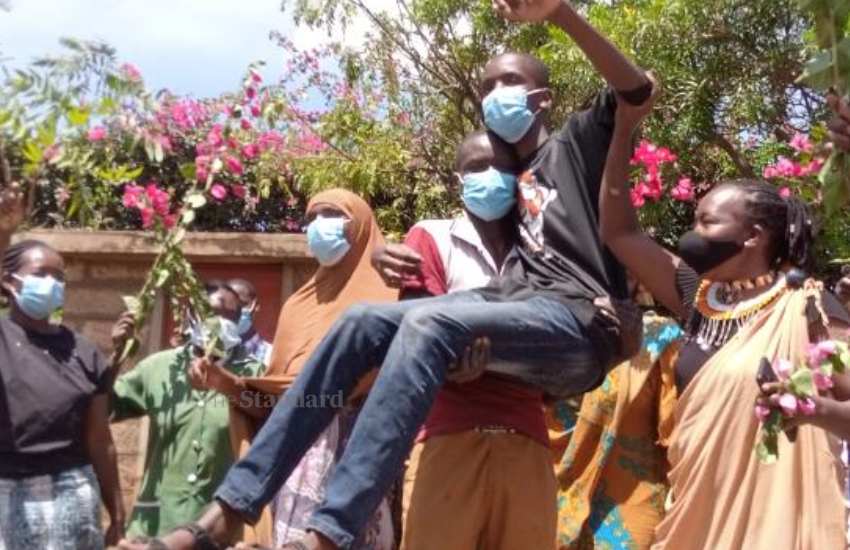 In Mombasa, Light Academy and Sheikh Khalifa have always produced top grades for the region.
Mehmet Ali Seker, principal of Light Academy, said the school maintains a tradition where students are motivated to compete and research with the assistance of faculty members.
"They work together in revision which ensures that students encourage one another and those who require help in weak areas are given the help they need," Seker said.
He pointed out that their approach is student-based, which points out any areas that students require help where teachers then formulate programmes to intensively cover such areas.
The school had a mean score of 9.17 to emerge tops in Coast.
At Sheikh Khalifa, the deputy school principal Rishard Rajab said a mix of spirituality and hard work has put the school in the front row for years.
Friends School Kamusinga Principal Alex Kariuki attributed his institution's high performance to hard work by teachers, candidates and parents.
According to Kariuki, teachers create adequate time for revision while ensuring the syllabus is covered within the recommended time.
"Everyone in school plays his or her role as expected of them and parents have been very supportive in terms of providing their children with the required materials and paying school fees promptly," he said.
The school was top in the Western region with a grade of 9.6154.
Butula High School principal Daniel Ouma said the 8.15 grade they achieved last year was as a result of concerted efforts by the school management, learners, parents and education office.
Other principals of top-performing schools who preferred to keep off media also gave various tips that they said should be adopted by other institutions.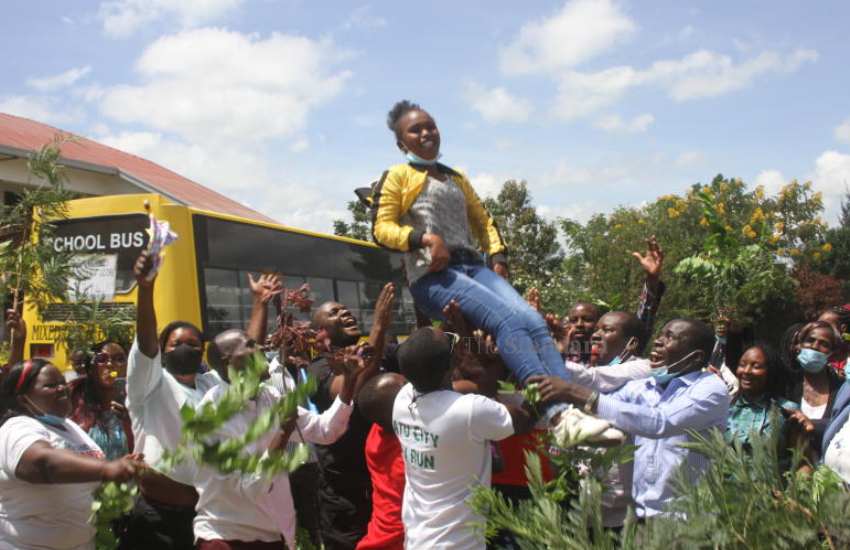 They argued that proper leadership, building a strong working team are basic requirements of any principal.
They also said that during the entire school life of the students, it is important to make them know that the examinations are national tests and not regional assessments.
"Let the students know that the examinations will determine a lot about their future and the sooner they realise this the better for them to work hard," said a principal of a top school in the Nairobi region.
The principal said it's necessary to tell the admitted Form Ones that KCPE is past and does not matter anymore.
"They must know that it is the end of multiple-choice questions and that moving forward they must empty that and start to understand the subject areas for applications purposes," he said.
Another principal of a national said that the key to success is building a team in the school compound and letting teachers own the process.
"Everyone must be brought on board and each must know that none of them should be a weak link," said the principal of a top school in the Central region.
The principal said that for boarding schools, non-teaching staff must all know schools' results is their results too.
"Food must be ready in time, cleaning of classrooms must be done in time, plumbers must ensure water is available and electricians must ensure power is on. It's an all-around process that is teamwork," said the principal.
-Additional reporting by John Shilitsa and Ishaq Jumbe