Needy student who topped in KCPE does it again in KCSE exams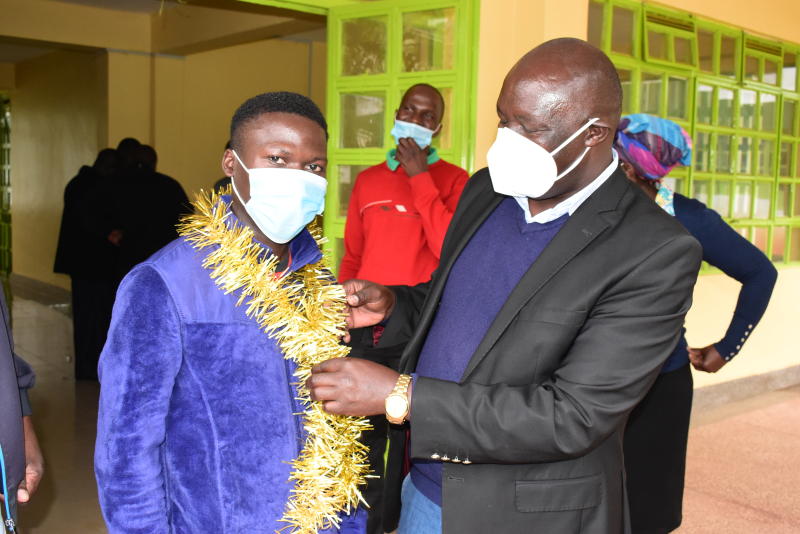 There was uncertainty about the transition to secondary school after Silas Njirimani Kombo scored 407 marks in the 2016 Kenya Certificate of Primary Education (KCPE) examination.
He had emerged top in his village school. But lying bare was his family's poverty. His parents, peasant farmers, could not afford the tuition fee required to enroll him at Kakamega School.
When other students joined Form One, Njirimani stayed home for two months, convinced that his dream of becoming a civil engineer might never come true.
"A well-wisher heard about my plight and took me to Kakamega School. It was a sigh of relief since I knew this was the only way out of abject poverty for my family. I was also focused on making my sponsor proud," he said.
Four years later, Njirimani has done it again. He was the top student at Kakamega School after scoring A plain with 83 points in the 2020 Kenya Certificate of Secondary Education (KCSE) examination.
"I knew I was going to post good results but not an A plain after we were disrupted by Covid-19," he said, adding: "Staying at home for nine months was difficult. You had to choose between doing menial jobs in the village to put food to the table and studying."
Kakamega School principal Gerald Orina hailed Njirimani, saying he had been a humble and disciplined student.