Parents worry long holidays will expose learners to harm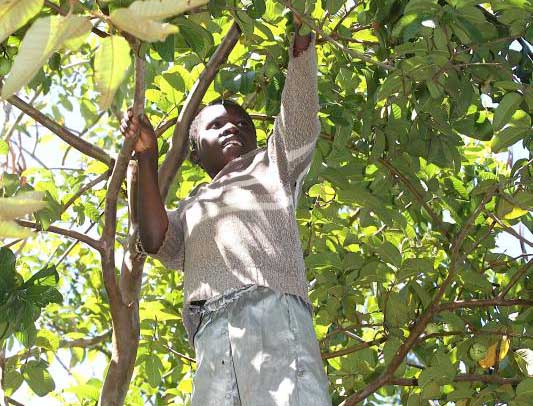 Unease has emerged over the fate of Grade Four learners even as the government directed that the children remain at home when schools open on Monday.
In a circular to all regional, county and sub-county directors of education, the Ministry of Education states that Grade Four children must remain at home.
The May 3 circular by Basic Education Principal Secretary Jwan Julius says that only Pre-Primary 1 and 2, Grade One to Three, Standard Five to Seven and Form One to Three learners will resume classes on Monday next week.
Report to school
The revised school calendar provides that only these learners will report to school to complete Term Three, under the 2020 school calendar.
All learners, including newly-admitted First Formers, will report to school on July 26, when the first term for the 2021 academic calendar starts.
However, parents and guardians have expressed concerns over a possible repeat of the effects of an extended stay at home that were experienced last year during the prolonged closure of schools.
During the ten-month stay at home occasioned by the Covid-19 pandemic, cases of early pregnancies, drug and substance abuses, child labour and delinquent behaviour were noted.
There were also cases of school dropouts reported as some children engaged in commercial ventures that made them lose interest in education. Others also were married off.
Bad behaviour
Parents now fear a resurgence of the bad behaviour witnessed during the pandemic with Grade Three together with Class Eight and Form Four candidates who just sat examinations, staying at home for another three months.
They argue that parents should be allowed to enter an understanding with teachers to engage their children within the safety of school compounds.
"Many parents have brought this concern to my attention and it's fair that we must get a win-win situation for parents, teachers and the government," said Nicholas Maiyo, the chair of the National Parents Association.
He said the association will hold a meeting and submit their proposals to the Ministry of Education.
"This is a stakeholders' engagement and we shall explore best ways of engaging the children," he added.
Parents who spoke to The Standard said they are willing to part with some money on a mutual understanding with teachers to keep their children engaged.
Teachers in both public and private schools have also indicated that they are agreeable to engaging the children on a mutual understanding with the parents.
"Some of us are willing to accept lesser pay to keep the children busy," said a teacher in Utawala.
Maiyo, however, said that concerns around Covid-19 must also be addressed given that India's variant has been found in Kenya.
"The issues around overcrowding and other Covid-19 protocols must be addressed even as we work on a way out," he said.
In the circular, PS Jwan said schools must ensure proper use of masks and strict adherence to hygiene by staff and learners.
He also advised school heads to monitor health indicators and to enhance focus on health and wellbeing of learners and staff.
Maiyo said plans are complete to roll out career guidance lessons for Form Four candidates who just completed their examinations.
Good choices
He said virtual national prayers will be held on Monday and thereafter, online career sessions will be launched for all candidates.
"We know that only 17 per cent may get university slots and the remaining 83 per cent may have to get alternative courses and we want all of then to make good choices," Maiyo said.
Meanwhile, technical institutions have also been advised to resume in-person learning from Monday.
In a memo to all principals, heads of institutions and managers of the middle-level colleges, Vocational and Technical Training PS Margaret Mwakima said Covid-19 measures must be implemented.
"Resume face-to-face training with effect from May 10, 2021," said Mwakima, as she also advised the colleges to continue with online training for non-hands-on programmes. The timetable for colleges runs from May 10 to May 21 for completion of Term Two academic year while Term Three will run from May 24 to July 30.