University builds factory to produce semiconductors, create jobs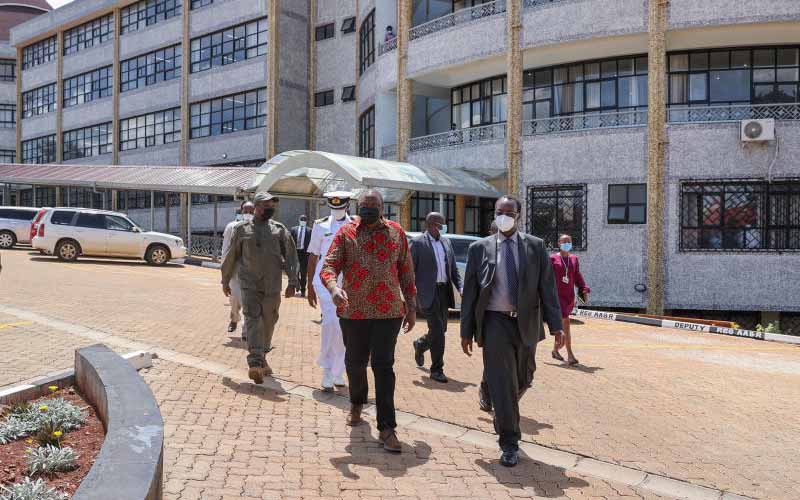 Dedan Kimathi University of Technology has set up a semiconductor factory in its Science Park in Nyeri County.
The Semiconductor Technologies Limited (STL) Company entered a public-private partnership with the university to set up their manufacturing plant at the Science Park in an effort to meet growing demand for the semiconductors.
President Uhuru Kenyatta, while opening the plant on Monday, said it was built during the pandemic and despite the challenges faced, company CEO Anthony Githinji had managed to assemble a modern plant relying on local manpower.
"I was proud to hear that the expertise and workmanship of the Kenyan team exceeded the expectations of the company, and we should all be proud that we have the ability to become an industrialised nation to create quality, well-paying jobs for our youth," he said.
He lauded the factory as the first of its kind in the continent, stating that Kenya was selling microprocessors to USA, France and Japan.
"This is going to be the future for us to make our own motherboards and eventually TVs and phones, opening up new opportunities, which may seem small but they are critical foundations towards our manufacturing agenda," the president said.
He said the government was focused on turning Kenya from consuming products from foreign nations into a producer that exports its technology and products to other parts of the world.
The president also mentioned the recent opening of the Ruai weapons plant, which he said will save taxpayers millions of shillings every year and create jobs.
"Soon we shall be in Mombasa and Kisumu to launch shipbuilding in our country and we shall also make our own cars and turn our nation into a producer," he said.
Mr Githinji said the STL company had benefitted from talent within the university.
"The team working with us in the university is the best, and this day would not have been possible without their skills and dedication," he noted.