Nine candidates charged with exam cheating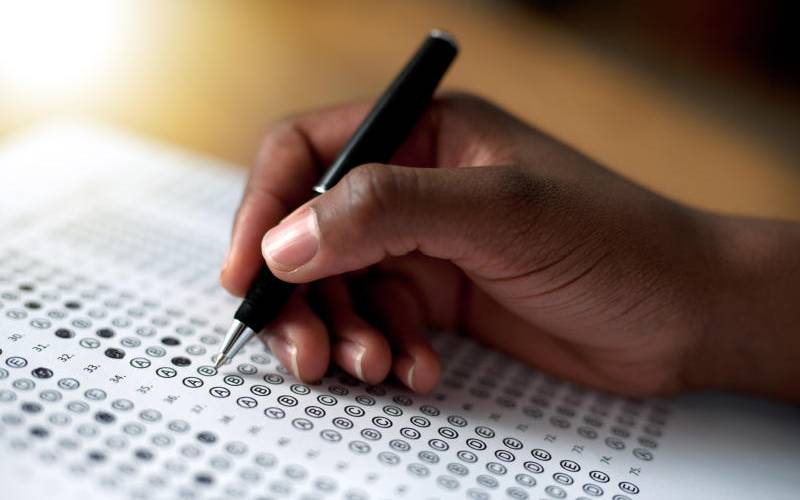 Nine candidates have been charged at the Nyamira law courts with engaging in an examination irregularity.
The nine appeared before Nyamira principal Magistrate Mourine Nyigei after six days of fits and starts for conferment of their charges and the eventual arraignment that happened on Wednesday afternoon.
The nine were brought at the Nyamira law courts at around 4pm in a Directorate of Criminal Investigations van.
The special court session was convened after normal sessions ended at 1pm.
It had not been clear if the candidates were to appear today after coordination between the DCI and Office of the Director of Public Prosecutions (ODPP) over the case seemed in doubt.
The suspects were to be brought before the court after their Fasihi and Religious Education papers but it did not materialize.
Reports indicated the DPP's office was not ready to proceed.
Even as they were charged, Nyamira County's representative of ODPP Desmond Majale told the court that the charges preferred on the suspects were holding charges and rightful charges would be brought forth.
They were all accused that on April 1, 2021, they had the 2021 Kenya Certificate of Secondary Education (KCSE) Chemistry Paper 2 examination materials at the Nyamira Town Examinations center, which they denied.
Those who were charged included six private candidates and three other people who are said to be part of the suspected crime.
They were all granted a personal bond of Sh10,000 with sureties, pending their hearing on July 13.
It remains unclear when seven other suspects from Manga Sub-county will be arraigned.
They are a school principal who was the centre manager, a supervisor at the centre, two invigilators, a Chemistry teacher and a lab technician.