MPs call for arrests over ghost schools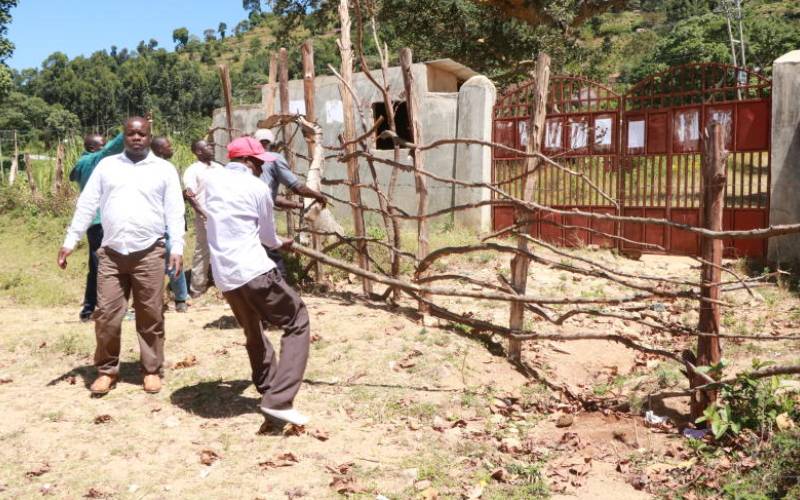 Members of Parliament allied to ODM are demanding the arrest and prosecution of individuals involved in the formation of ghost schools that were used to siphon public funds.
The MPs including Shinyalu MP Justus Kizito, Mathare North's Anthony Oluoch and Kwale County Woman Representative Zuleikha Hassan called on the Directorate of Criminal Investigations (DCI) and the Ethics and Anti-Corruption Commission (EACC) to investigate and arrest the suspects involved in the acts.
According to an audit report released by the Education Ministry last year, the government lost billions of shillings through a racket that inflated the number of primary school children by 529,997.
The Public Accounts Committee recently discovered a ghost school in Kakamega through which one officer has been minting millions of taxpayers' money.
"What surprises us is not the money lost, we are concerned about the silence of the investigative and prosecutorial agencies. Someone created these, wired, and collected money from these ghost schools," said Kizito
According to Kizito, it is not enough to expose the racket, interdict, or sack suspects.
"It is absolutely unacceptable that at a time when parents are struggling to pay fees and thousands of deserving schools are struggling to make ends meet, some are siphoning funds," said Kizito
Mathare MP, Anthony Oluoch, said the incident was but the tip of the iceberg.
Oluoch said Kenyans deserve to be told how much was lost considering that millions are budgeted annually for infrastructure development, sanitary pads distribution and capitation.
"We demand a complete disclosure on monies that have been given to the Ministry of Education for school feeding programs and distribution of sanitary pads. We have reason to believe that these too have been stolen. For there to exist over 500,000 fictitious students, It means then that, this has been going on for long," said Oluoch.