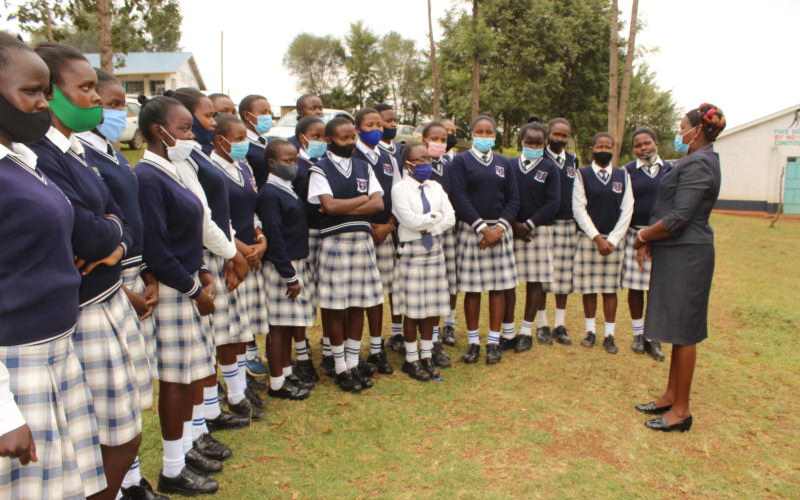 When Prisca Magut chose to go back to primary school, she nearly became a laughing stock in her village.
You really could not blame the villagers for thinking that hers was an effort in futility.
She was 31 years old and had dropped out of school at Standard Seven many years earlier.
Read More
Then she got married and had three children that she and her husband raised with a lot of financial difficulty.
After all, they were only chang'aa distillers and their income was hardly enough to sustain the family.
So, who would pay her school fees?
"She will just drop out again," some villagers said then.
However, 10 years later and to everyone's pleasant surprise, Prisca today holds a Bachelor of Education Arts degree and is a geography and CRE teacher and a counsellor at Our Lady of Wisdom Kapkechui Girls High School in Nandi County.
Her story of transformation begins in 2010 when she convinced her husband, David Magut, to allow her go back to school, in the belief that it would change their lives for the better.
They had been married for 13 years and had settled down to a life of subsistence farming and chang'aa distillation at their home in Chesogor village, Emgwen Constituency.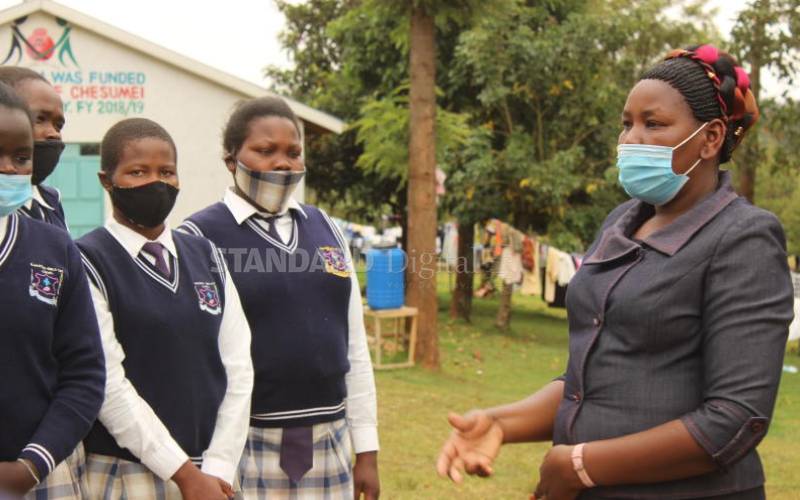 "Life was not easy. It reached a time we decided to distil illicit brew to make ends meet.
"After three years, we realised our fortunes were not changing," she said.
Prisca recalls the difficulty of handling her customers, who often took the drink on credit and failed to pay.
There was also the problem of evading the police whenever there was a crackdown.
"It is then I felt frustrated. I asked myself, if God had granted me 100 years to live and I am now 30, how will my 70 years ahead of me be?
"That is the time I resolved to go back to school," she said.
She enrolled in the nearby Kipchunu Primary School and registered for the 2010 Kenya Certificate of Primary Education (KCPE) examination.
Being a mother did not distract from her ambition.
She bought new uniforms and ignored what the villagers were saying about her, as she walked to and from school every morning, lunchtime and evening.
In the KCPE exam results of that year, Prisca emerged the best pupil in the village, scoring 340 out of 500 marks.
This earned her a place in Form One at Itigo Girls High School in Nandi County.
In high school, she says most of her classmates avoided her at the beginning because of the age difference, but they soon adapted.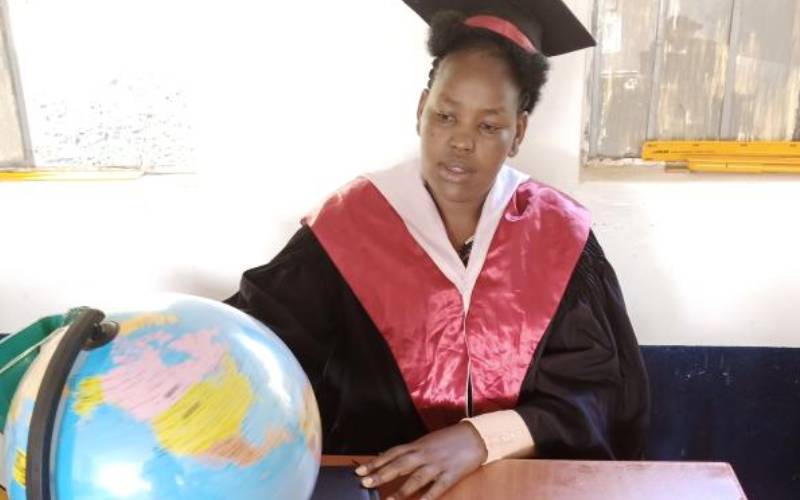 A counsellor
"The rest of the students were much younger, but we adjusted and soon became close. Our teachers made me a counsellor.
"This motivated me and also brought my fellow students closer to me, and we had fruitful class discussions as I counselled them," Prisca said.
During weekends she would seek permission to go check on her children who were then living with her mother-in-law. They were also already in school.
Prisca's school fee was however her biggest challenge at this level.
"My husband and well-wishers supported me to address financial challenges.
"When I was a Third Former, the family of Ambassador Peter Rono, a former athlete who lives in the United States and had heard of my plight, paid my fees for the entire year," she says.
On visiting days, her husband, her parents and in-laws visited her, and that made her life more exciting.
When she sat the Kenya Certificate of Secondary Education (KCSE) exam in 2014, she scored a B and qualified for university.
At Moi University, where she was admitted to study Bachelor of Education of Arts, her husband and Rono continued monitoring and supporting her education.
"At university, I would study during the weekdays check on the progress of my family at home during weekends.
"As I looked back at my initial years in family life, I became more motivated to study," Prisca said..
She graduated in December last year and is now engaged as a counsellor at Kapkechui Girls High School as she awaits her Teachers Service Commission (TSC) registration.
Master's degree
Prisca now has her eyes set on a masters degree.
She says Rose Korir, an associate professor and Director of the Institute of Open and Distance Learning at Moi University, is her role model.
"Moments after rejoining school, I met Prof Korir who had just returned from South Africa with a PhD in Education, and she encouraged me a lot.
"She was our motivational speaker at Mosoriot ahead of KCPE examination and I also met her at Moi University," Prisca said.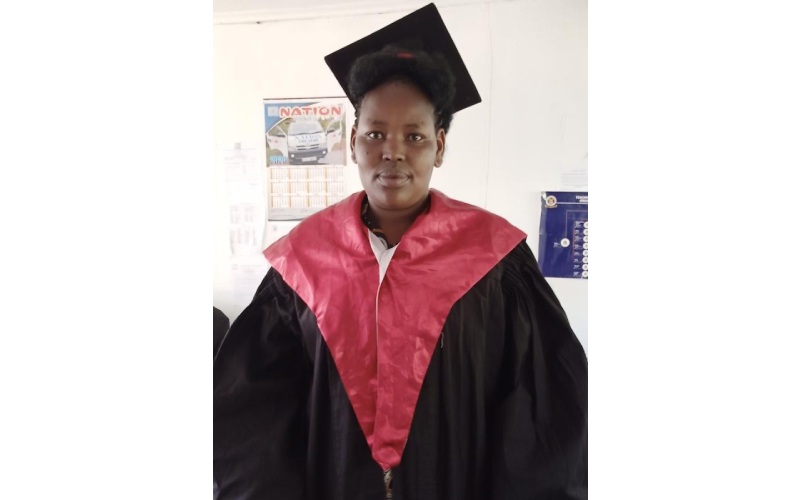 She now encourages other women with similar experiences not to give up but pursue their goals in education. "I am now 40 and I can say it is never too late to study," she said.
She prays that TSC hastens her registration and employs her so that she can enjoy the fruits of her hard work.
"It has been a long journey with a lot of challenges, but I thank God. I aspire to have a PhD so that I can motivate more girls.
"My humble request to TSC is to hasten my employment so that the mandatory employment age of 45 does not lock me out," Prisca said.
Julia Busienei, her mother-in-law, says she is happy that Prisca's resolve to return to school is yielding fruits.
"We were very optimistic when she decided to go back to school and we thank her for the effort and achievement that will change the lives of many in the family," Busienei says.
Magut says what had initially been seen as a joke is now a life-changing achievement.
"When she asked me if she could go back to school, I told her that as long as she was serious, I had no objection, and we agreed to support one another in the journey," he said.
Magut said he ignored mockery from some people who told him his wife would dump him after attaining university education.
Their first daughter is a Second Year student pursuing a Bachelor of Education degree, the second child is a Third Former while their last born is in Standard Seven.