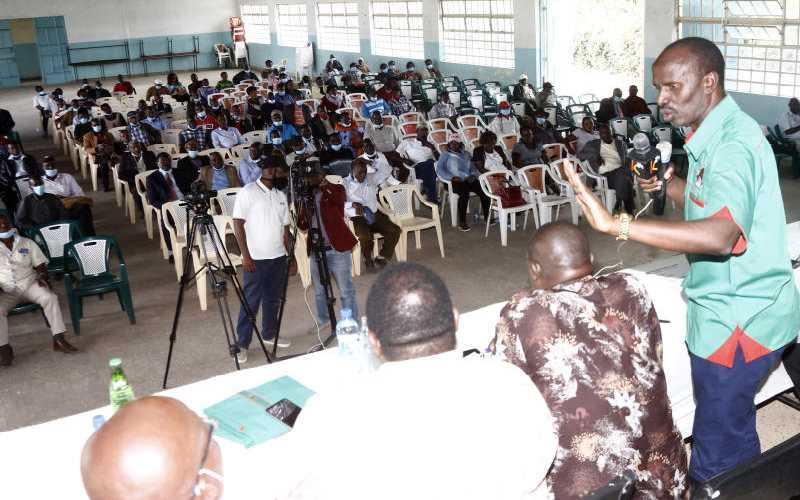 Schools are facing a serious dilemma on how to discipline learners, as teachers and parents reject the use of the cane to punish errant students.
Opinion remains divided on the proposal by the Ministry of Education to reintroduce the cane banned in 2001, as some stakeholders say it may be the magic stick to restore good manners in schools.
Education Cabinet Secretary George Magoha last week hinted at a possible move to bring back the cane as cases of indiscipline increased in schools.
"I may appear old school, but I think we are at a time when we need to discuss how we can bring sanity in our schools and maybe bring the cane on board once more," Magoha said.
The Basic Education Act (Section 36) outlaws physical punishment and mental harassment, and prescribes a fine not exceeding Sh100,000 or six months' imprisonment for offenders.
"No pupils shall be subjected to torture and cruel, inhuman or degrading treatment or punishment, in any manner, whether physical or psychological," reads the Act.
This means to actualise the proposal by Prof Magoha, the Act must be amended to allow teachers to instill physical discipline, including caning.
It has, however, emerged that teachers can only take instructions from their employer ­– the Teachers Service Commission (TSC) ­– on the use of corporal punishment.
Insiders at Jogoo House told The Standard the delicate balance of power between TSC and the Ministry of Education made it difficult to streamline schools' operations, including instilling discipline.
The Ministry of Education has absolute authority on the children and schools' infrastructure and property. But it has limited powers on teachers, who run the public schools.
This means the directive by Magoha, even if it were feasible, may not be implemented unless it is issued by TSC.
"Teachers are at the centre of schools' management, overseeing children and property, yet the ministry does not have powers over them. This is the sad irony of the position of the ministry," said a senior official at the ministry.
It also emerged that it would require amendment of the Children's Act to actualise Magoha's proposal. "If a teacher canes a child s/he will be sued and Magoha will not help them. Teachers are answerable to TSC and so they can't implement directives without a circular from the Commission," a teacher told The Standard.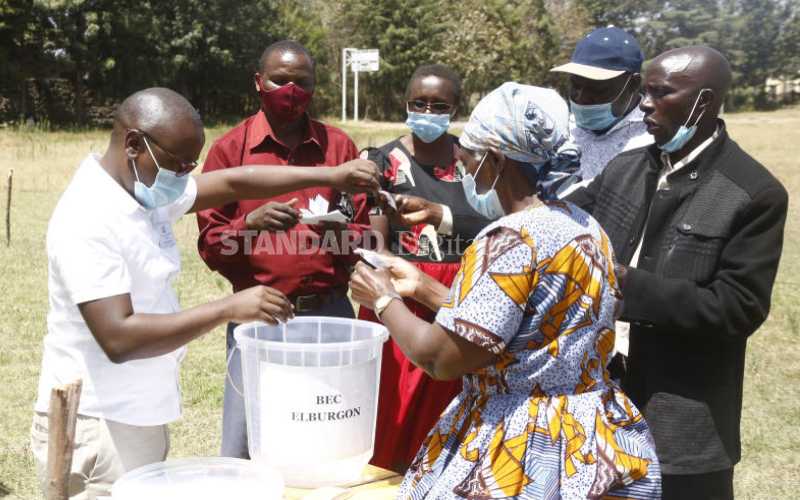 Some education stakeholders argue that the introduction of the cane may worsen the impulsive minds of the learners, leading to more unrest.
Kenya National Union of Teachers (KNUT) Secretary-General Wilson Sossion warned against the reintroduction of the cane in schools, saying it might precipitate unrest.
He said the ban on caning was not a Kenyan agenda, adding: "It's an international agenda implemented through the Children's Act, and we must respect that."
Sossion added that new ways must be developed to tame indiscipline. "If children burn schools because they want to go home, then abolish all boarding schools and have quality day schools across the country where they go back to their parents every evening," said Sossion.
Rose Opiyo, a Senior Lecturer and Child and Adolescent Psychologist at Masinde Muliro University of Science and Technology, said it was increasingly becoming clear that physical punishment was not effective strategy for shaping children's behaviour.
"It tends to increase the probability of deviance antisocial behaviour aggression, adolescent delinquency, depression, anxiety, withdrawal, low self-esteem, impulsiveness, substance abuse and violence in and out of school," said Dr Opiyo.
She said the problem was that most parents were never in their children's lives at the sensitive development period, hence often missing out on creating moments for value development.
"We should not be reactive on this matter nor feel frustrated about our children's conduct when in the actual sense we are doing completely nothing to sow seeds of good character from the basic unit of the family," she added.
Parents are caught in the middle of the debate, with some arguing that caning should be introduced with guidelines.
Nicholas Maiyo, the National Parents Association chair, said caning had worked in some cases, but noted that some teachers had also abused it.
"We have seen in social media how some teachers literally beat up children as a way of asserting authority and this has led to deaths and injuries," said Mr Maiyo.
Maiyo however said the cane, if well reintroduced, could help tame indiscipline in schools.
"Just like it happens in courts, we would support a situation where the cane is a special punishment undertaken in presence of the parent or guardians, and this will tame abuse of the method," said Maiyo.
Nicholas Gathemia, the Primary School Heads Association chair, said caning was outlawed internationally.
"Even in Kenya's prisons, they do not cane. In my schools I advocate a ban on caning and children just behave. There must be another way of engaging children, and it starts from home," said Mr Gathemia.
Paul Wanjohi, the national organising secretary for Alternative Provision of Basic Education and Training Association, said reintroducing the cane would be retrogressive.
"Researchers and psychologists world over have found that it doesn't work. Alternative means have been seen to work. However, as it used to be done in Starehe Centre during Dr Griffin's time, it can be adopted in our schools," said Mr Wanjohi.
Wesaya Maina, an education expert, said bringing back the cane would be a classic case in the art of blaming the victim. "Why instill pain and instant punishment to underage children when adults who commit heinous crimes go through a justice system? We need to change tack in the management of education and participation of children on issues that directly affect their welfare. Caning is not the solution," said Mr Maina.
Counselling psychologists however say despite the ban, caning is still happening in schools with little results. They call for a broader solution anchored on proper parenting.
Susan Gitau, a counselling psychologist, says the sector needs to do more to address indiscipline among children.
"Teachers cane anyway, but why hasn't it worked. We need a more sustainable approach to parenting. Why are other schools, like private institutions, not burning? How have they managed to tame learners?" said Ms Gitau.
She said bringing back the cane would be retrogressive, as some teachers would relieve stress on children.
"It will only show that we are unable to parent the 21st Century child. Positive parenting brings the best out of the children. Let's do self-assessment on how we parent," she said
Private Schools Association (KPSA) national chair Mutheu Kasanga said school administrations also played a critical role in the management of learners' discipline.
"When unrest hit private schools in 2015-2016 we identified school management as the key area to focus on. It worked. We rarely have issues today," said Ms Kasanga.
She, however, said some teachers might abuse caning. "Just from a quick google search, you can see cases of injuries and deaths caused by corporal punishment. If teachers cannot be controlled when there is a ban, what about when it is lifted?" said Kasanga.