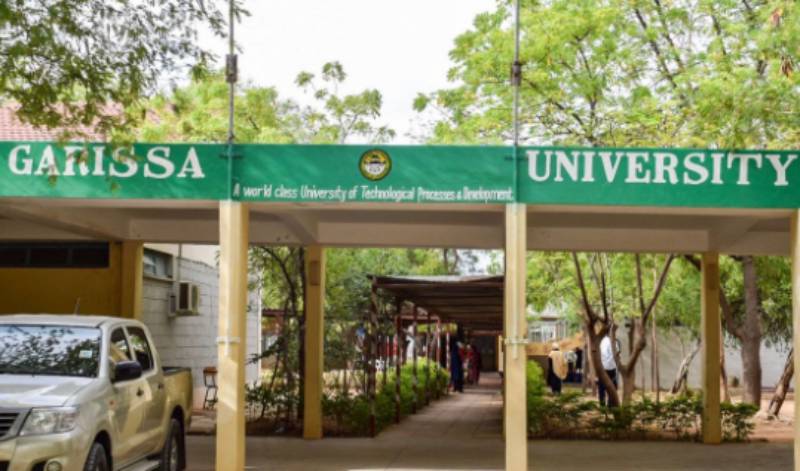 It has been three years since northern Kenya got its first fully fledged institution of higher learning in Garissa University.
Over five years ago, the university college suffered a terrible attack when terrorists shot and killed 148 people and injured many others. That was a time of huge national adversity bravely borne.
As historians have observed, "a crisis in the university, the home of reason, is perhaps the profoundest crisis a modern nation can face." Since that tragedy, the university has been on a steady recovery path.
The university has about 2,000 students and dedicated faculty members who are determined to turn it into a centre of excellence.
Read More
But the institution requires assistance if it is to live up to its potential and mission.
Residents of northern Kenya appreciate that education is not an option but rather a necessity for a reasonable standard of living. Education is an economic and security issue, not just a social matter.
The region has an education deficit of massive proportions. If we have to solve a problem this big, we need a lever that is as big as the problem. Garissa University perfectly fits the bill, but a few additional steps are needed before the transformation can be complete.
First, the institution's name should be changed to the University of Northern Kenya. This will give it strong brand visibility and the reputation of a light house of sound education, such as the University of Western Australia, Perth.
Second, the university needs to recruit better lecturers and heads of departments. Being average is no longer sustainable in this day and age of stiff competition.
Performance indicators such as quality of teaching, research, knowledge transfer and international collaboration are built on the foundation of world-class teaching and leadership.
While it is true that the current leadership is doing admirable work, there is need for more resources, networks and motivation. Transforming the university will also be one way of honouring the 142 innocent students who were killed.
Third, the university faces monetary challenges that hamper the achievement of its strategic goals. One consequence of the terrorist attack was to reduce the number of students and lecturers from outside the region.
All these good intentions require finances. The current government budgetary allocation covers mainly operational costs. There is urgent need to initiate a major fund-raising campaign over the next four years with a target of Sh10 billion.
In his recent State of the Nation Address, President Uhuru Kenyatta said: "Infrastructure in our schools (and universities) is deteriorating, but this should motivate us to work harder. The next frontier in providing quality education is physical structure and content."
Fourth, no university, school or teacher is an island. Both nature and nurture are important. It's the primary responsibility of students to take their studies seriously and be creative in achieving their academic goals.
Students in northern Kenya should strive to debunk the notion that it is only those with the advantage of economic, cultural and social capital who are best-placed to succeed academically.
If we have to make the university a beacon of education, local communities and their leaders must be more supportive. Let us combine policy innovation, national values and common sense logic so we can have sterling results. That will be a toast to a bright future for all.
- The writer is a strategic management consultant